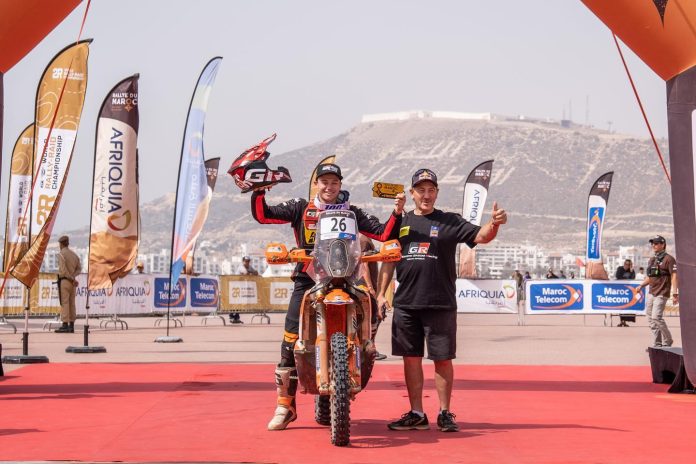 South African professional Motocross and Enduro racer Bradley Cox has won the final stage (Stage 5) in the legendary Rallye du Maroc Rally 2 class today.
Posting from Agadir in Morocco, Bradley said he is "over the moon" to have grabbed the final stage win.
Moving up from 15th to come tenth overall for the entire rally, Bradley said there was a "lot of learning" taken from this particular Rallye du Maroc. He also thanked everyone for their support, as well as his sponsors who "help get me to the start line".
After racing through the dunes of the western Sahara, Bradley entered Stage 5 on a high, revealing yesterday he was "all smiles" after super fast stage 4 where he came second despite a 1 minute speeding penalty.
Today's final stage was sandy with ocean-side scenery, finishing along the Atlantic. The rally – on two and four wheels – included 354 competitors from 41 nations with 156 riders and 96 drivers.
Following in his father Alfie Cox's footsteps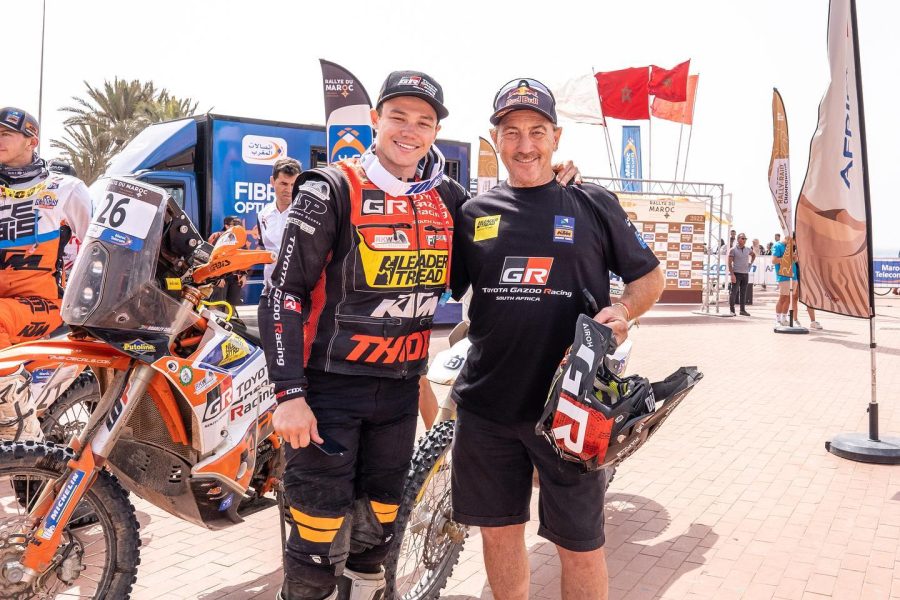 Earlier this year Bradley finished second in his very first Dakar Rally, following in the footsteps of his famous father Alfie Cox who joined him on the podium for photos. Alfie was an official KTM rider himself from 1998 to 2005, finishing three times on the podium and winning eight stages.
Brad, who hails from Cato Ridge in KwaZulu-Natal, went to Maritzburg College before leaving home at 15 to live in Belgium and pursue a career in the European Moto-X championship. But after some injuries, and the challenge of getting sponsors, he returned home at 18 for what was meant to be a year… but he ended up staying after almost winning a local enduro he had entered just for fun. The rest if now history.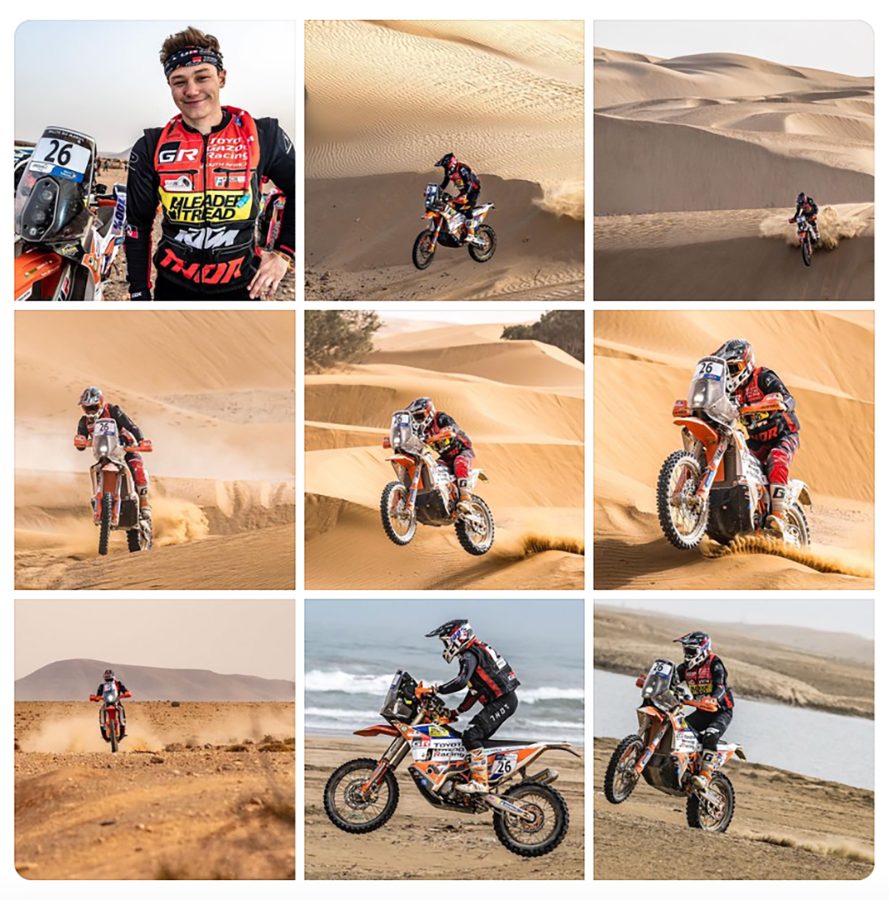 Brad has at least nine national titles to his name.
South Africa's Ross Branch has 'so much fun' finishing eighth overall in Morocco
South Africa rally racer Ross Branch also shone in Morocco today, finishing seventh in the stage and eighth overall. He said: "Today was so much fun. The leading group was going so super fast and we all had a turn at opening. The route was loads of fun. I'm happy with how the week turned out for me. Looking forward to Andalusia in a couple of days and being back with the rally family. Thank you @heromotosports and the entire team for all the hard work. A big thank you to my mechanic Roli for the long hours making sure my bike was perfect. #onwardsandupwards"
Southern Africa Dakar Group congratulated both sportsmen, saying "Congrats Rossi and Brad! #soproud Rallye du Maroc under the belt and with incredible results!"
WATCH Ross Branch at the Rallye du Maroc