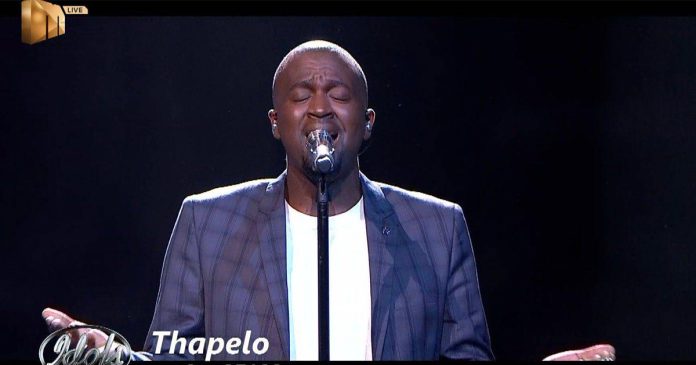 Warrant Officer Thapelo Molomo has been wowing South Africans with his singing talent on the Idols SA stage, and supporting him all the way are his proud colleagues from the South African Police Service (SAPS). (Watch video at bottom of page.)
Molomo, who has made it through to the Final (updated 6 Nov), is a psychologist at SAPS Employee Health and Wellness (EHW) in Brits, North West Province. But you wouldn't know he was anything other than a musician when you watch him on stage… he sounds like a superstar, and has taken Idols Season 18 by storm "with his flamboyant vocal talent and extravagant performance", as SAPS says.
Idols Global shared a video of his moving performance of 'All By Myself', saying: "WOW… Such An incredible Talent." One international viewer commented: "Holy cow Dude!!!! No one and I do mean no one, has moved me with this song other than the original artist Eric Carmen 1975! You slayed it! I have freaking chills! When does your solo album drop?"
SAPS proudly says: "The 29-year-old police officer, who hails from the streets of Dipetsaneng Village, close to Mokopane in Limpopo Province, is highly talented with a melodic voice that left the Idols SA judges speechless."
Molomo joined the SAPS in April 2021 and part of his duties include offering trauma debriefing, counselling and taking care of other employee health and wellness-related issues.
He has a burning passion for music, which is the driving force behind his participation in the 2022 Idols SA Competition, a talent search competition that has been replicated around the world since it first aired in the UK in 2001 as Pop Idol.
Thapelo attributes his success to the immense support he is receiving from his colleagues and family, dedication to music, his humility and being focused.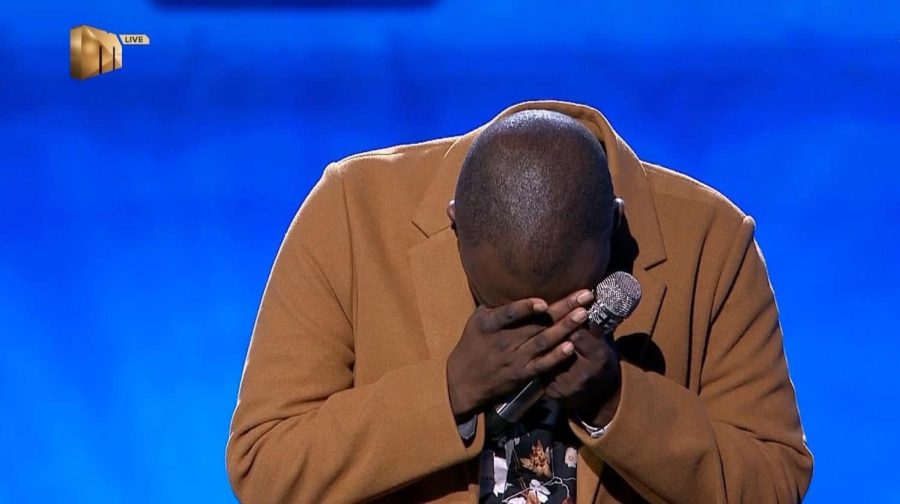 He also urges other potential contestants to follow their dreams, unleash their potential and make their mark in the world, says SAPS.
In a beautiful post on Facebook on Wednesday, the SAPS said it "wishes Thapelo best of luck on his Idols SA journey". It touched many of Thapelo's fans.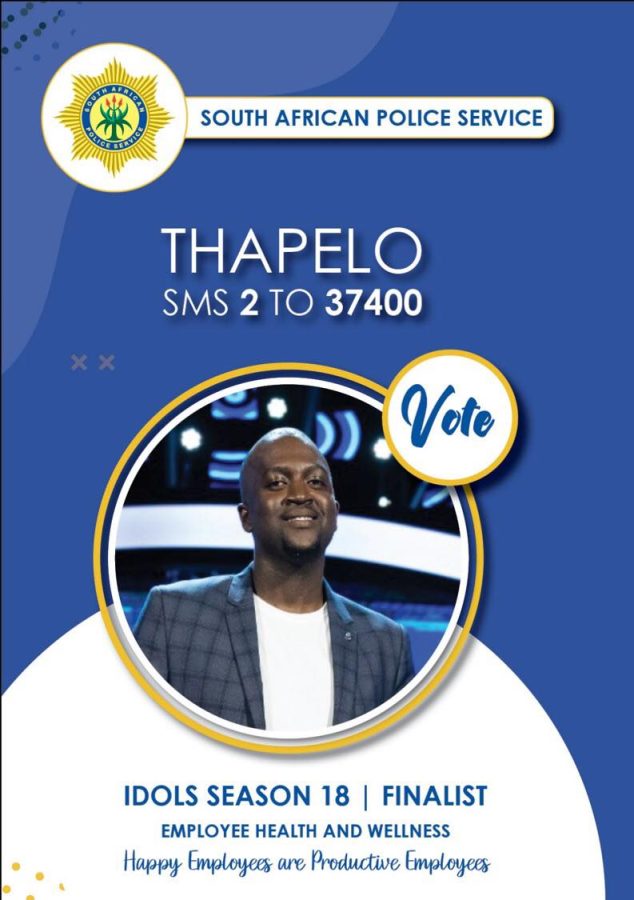 Beauty M said: "Thank you for showing support on one of your own. Commendable ?
All the best Thapelo. Your voice will take you to greater heights ?"
Thapelo said: "Thank you to all my SAPS Colleagues for voting and supporting me all the way??❤️?"
WATCH STUNNING Performance Of 'All By Myself' On South African Idol 2022 – Thapelo Molomo
As one SA fan on YouTube wrote: "You make us PROUD South Africans; you're been given an amazing gift and talent; SUCH an inspiration and an incredible gift to share with us so use it as intended and be Blessed Beyond Measure ???"
Follow Thapelo on Facebook:
https://www.facebook.com/thapsmolomo
WATCH the celebration at Idols SA when Thapelo finds out he's through to the Top 6