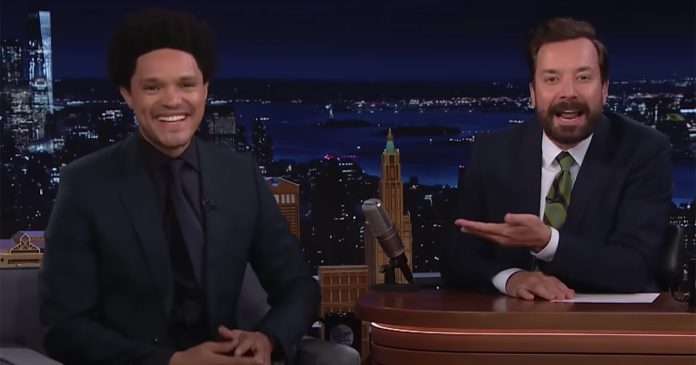 South African comedian Trevor Noah appeared on The Tonight Show this week, opening up about his decision to leave The Daily Show, people mistaking him as The Weeknd during Halloween in New York, and his new documentary series The Turning Point, which starts on 23 October and takes a deeper dive into the news behind the news.
Fallon fans were impressed with Noah's interview. One said "he has his critics but no one can argue that he's very smart, well spoken and genuinely a really nice guy. Best of luck in the future Trevor!"
One of many agreed, saying: "What make Trevor so amazing is not his jokes, but how smart and clever he is."
Another added: "Man, Trevor behind his default-funny personality is the most genuine, balanced and superbly smart individual. Of course, no human is perfect, he too has his imperfections, but it's a privilege to hear his perspective on things and see the world in a different light whilst simultaneously reeling with stomach pain caused by extreme bursts of laughter. Simply amazing!"
WATCH Trevor Noah Opens Up About His Decision to Leave The Daily Show (Extended) | The Tonight Show
Trevor Noah will be hosting the last The Daily Show on 8 December. You can always watch him on Trevor Noah Presents NationWild only on Showmax – whether you're in SA or living abroad, you can watch it now, and there's a 14-day Free Trial! Watch many other SA comedians on Showmax.