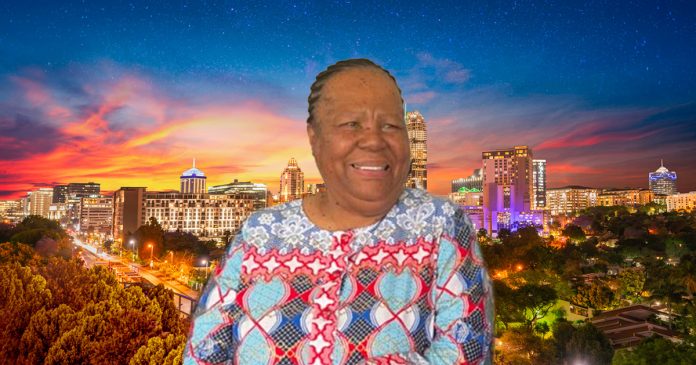 DIRCO Minister Naledi Pandor has revealed "we are very concerned about terrorism after the alert the US embassy informed us about", however she deflected attention from the possible attack in Sandton on Saturday to Burkina Faso in North Africa instead.
Similarly the Minister in the Presidency Mondli Gungubele admits "we are a bit disturbed", but insists there is no evidence to back this security alert.
Gungubele told the SABC:
"I have checked this with my security unit and I will be saying up front we are a bit disturbed. This alarm has been going on but up to this point it is not backed up by any evidence.

"Our teams have been following the matter for them to give evidence and they have not been able to do that."
US Alert about possible terrorist attack in Sandton, Johannesburg
The alert for its citizens in South Africa was issued by the US Embassy on Wednesday. Already, other countries like Australia and the UK have sent alerts to their citizens, repeating the 26 October message from the US Government which says:
"The U.S. government has received information that terrorists may be planning to conduct an attack targeting large gatherings of people at an unspecified location in the greater Sandton area of Johannesburg, South Africa, on 29 October 2022. There is no further information regarding the timing, method, or target of the potential attack. The U.S. Embassy has advised staff to avoid crowds of people and other large public gatherings in the greater Sandton area of Johannesburg during the weekend of 29-30 October 2022."
Pandor: Terrorism is a war we must not lose
SA's Foreign Affairs Minister, Naledi Pandor, called for collaboration against terrorism on Thursday, saying:
"Terrorism is always a big threat that the global community must collaborate on. We are very concerned about terrorism after the alert the US embassy informed us about, clearly our security organs are paying attention to this matter.

"All countries have to unite to combat terrorism. It's exacting a terrible toll in the Sahal region and whatever we can do together, I think that we must all pull our security capacities into a united force against terrorists."
The Minister added that she was glad that the European Union has decided to give the Southern African Development Community Mission in Mozambique (SAMIM) some support to assist with the battle against terrorism in northern Mozambique.
Meanwhile local media outlet News24 claims that the annual Gay Pride Festival this weekend and a comedy show in the plush Johannesburg suburb of Sandton are the potential targets of Islamic State terrorist attacks.
Gay Pride, which is free, will celebrate its 33rd edition on Saturday 29 October, celebrating the LGBTIQA+ community in a 12-hour extravaganza, starting at Rivonia Road at 10am.