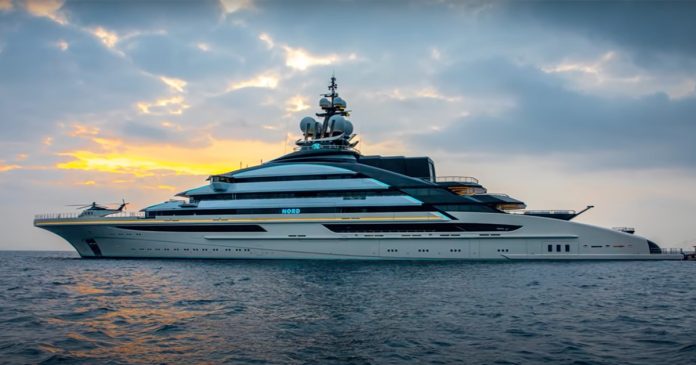 The South African government's decision to allow the superyacht of the Russian oligarch Alexei Mordashov to dock in South Africa is an "international embarrassment", says Darren Bergman – DA Shadow Minister of International Relations.
International media, such as the Wall Street Journal, is reporting on Nord's imminent arrival in SA waters despite American and European sanctions on its owner.
"The DA wholeheartedly agrees with Cape Town Mayor Geordin Hill-Lewis' call on Internal Relations Minister Naledi Pandor to block the docking of the yacht," says Bergman.
"The free world has taken a conscious decision to push for an end to Russia's illegal invasion of Ukraine and any efforts that do not support or encourage that call is immoral.
"Also, by allowing the free flow of movement of Russian tycoons and their toys in South Africa we are attracting a market that can bring unneccessary and unwanted attention to our shores that could see more terror warnings, longer grey listing periods and perhaps even lead to a run in hyperinflation.
"With the South African government on the wrong side of international law, the DA is compelled to pursue means for this ship to be arrested once it enters South African waters.
"As much as the South African government is not legally bound by the USA and EU sanctions,we are also not legally bound to allow the yacht to dock," says Bergman.
The DA says it implores President Ramaphosa and Minister Pandor to stand up for international law and refuse entry to the yacht.