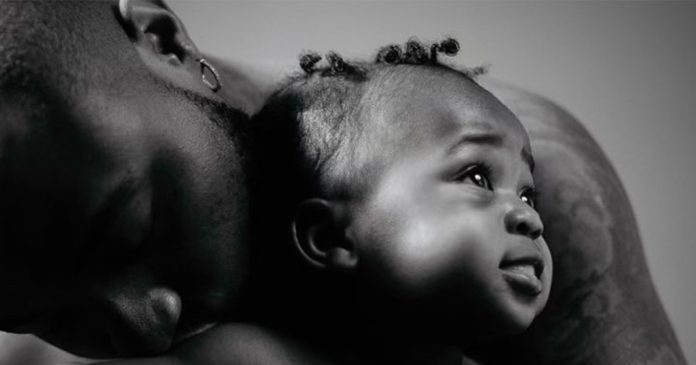 Condolences have poured in from around the world for one of Africa's most popular musicians Davido, after his three-year-old son tragically drowned in a swimming pool at his home in Lagos on Monday night.
The BBC reports that Nigerian police have confirmed that Ifeanyi Adeleke drowned at the 29-year-old Afro-pop star's home. Davido and his fiancée (and mother of Ifeanyi), chef Chioma Rowland, have not yet issued a statement, but it is believed that they were not home at the time of the tragedy.
Eight domestic workers have been taken in (not arrested) by local police for questioning and to give their account of what happened. Staff had called the police at around 22h00.
Ifeanyl turned three only a week ago. His proud parents posted photos on social media with his mom Chioma saying: "Happy birthday to the love of my life. Mummy loves you so much, may God always bless you for me. God has been so faithful to us and I'm so grateful to be called your mummy. May you be greater than your parents in Jesus' name, amen. Love you twin! #big3"
His dad, real name David Adeleke, wrote: "I pray with all my heart that God grants you perfect health and pure happiness for as long as humanly possible. You will grow to be greater than Me , Happy birthday, son @davidifeanyiadeleke !!! #BIG3 ???????"
At the age of one, Ifeanyl appeared with Davido on his 'A Better Time' album cover. Davido said at the time (2020): "We (African people) always like to celebrate and A Better Time is that outlet to be free, be happy and hopeful for a better future."
Sadly last night, Ifeanyi was apparently underwater for a long time before being rushed to hospital where he was confirmed dead on arrival.
The Nigerian singer also has a six-year-old daughter, Aurora, and five-year-old Hailey Veronica with two of his ex's. He is known for his huge love for his children. In May he tweeted: "I'm obsessed with my children."
Today someone on Twitter wrote: "I hope Davido knows he was a great father to that boy. He's crazy busy but he always makes time for his kids, he always shows up for them. He'd make sure that boy was with him everywhere if he could. I know it's impossible as a parent but I hope he doesn't blame himself in anyway."
Davido was born in Georgia, USA. His father is a renowned business man in Nigeria. The young musician has won multiple international awards and collaborated with global stars like Chris Brown and Nicki Minaj. He is best known for hits like If and Fall.
Davido has been dogged by tragedies over the years, in 2017 he lost a close friend Tagbo after a long night drinking, and a close associate DJ Olu from a suspected drug overdose. In 2021, his business associate Obama DMW died after having breathing difficulties, and later that year his official photographer, Fortune, drowned in a pool during a photo shoot.
Earlier this year, former South African rugby player Jannie du Plessis lost his child in a drowning incident under similar circumstances.
Princess Charlene of Monaco, a former South African Olympic swimmer, established the Princess Charlene Of Monaco Foundation in 2012 to teach swimming and raise awareness about the danger of swimming in certain areas, as a preventative measure to combat the phenomenon of drowning which claims over 1,000 lives per day (of which 400 are children). She felt driven to prevent drownings after friends lost their children in swimming pool incidents, and she lost her own cousin at the age of five. Her Foundation's programme is implemented around the world, including in South Africa.
RIP to Davido's son Ifeanyi. May God comfort him and his family during this hard time ??? pic.twitter.com/FDFhBz8fk1

— SP ?? (@septimusajprime) November 1, 2022
Can't look at this picture the same way again ?

Prayers up for Davido and Chioma ?? pic.twitter.com/hPOJSKg8X7

— SEYE BANKS (@SheyeBanks) November 1, 2022
Davido and Chioma's son, Ifeanyi has died. pic.twitter.com/e9U1F2TqLs

— YabaLeftOnline (@yabaleftonline) November 1, 2022
Chioma's message for her son on his birthday
View this post on Instagram
DAVIDO's birthday message for his son on Instagram:
View this post on Instagram
WATCH Ifeanyi dancing just an hour before his 3rd birthday last week
View this post on Instagram