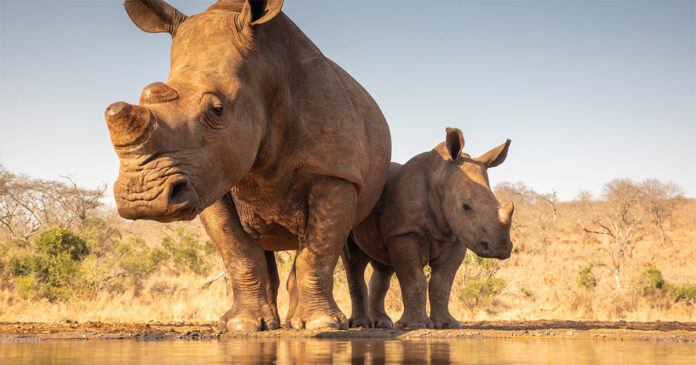 Skukuza Regional Court has sentenced a convicted rhino poacher to an effective sentence of 17 years behind bars.
Sylvester Zitha (40) was arrested in October 2019 in the Kruger National Park (KNP) for poaching.
At the time of his arrest, Rangers had heard shots being fired and followed a spoor of two poachers before giving chase in the Tshokwane Section of the Kruger. They managed to spot the two suspects who were running, and apprehended them.
The two were found in possession of a high calibre hunting rifle fitted with a silencer, two rhino horns, an axe and ammunition. They were handed over to the South African Police Service (SAPS) for further investigations.
The suspects then applied for bail and the second accused, Richard Phiri, absconded and is still being sought by the police. The trial went ahead yesterday – 15 November 2022 – and Zitha was found guilty on six charges as follows:
Trespass in a National Park = two years
In possession of an illegal firearm with a silencer= five years
In possession of ammunition = two years
Killing of a rhino= ten years
Possession of an axe= one year
Conspiracy to commit a crime= 4 years.
KNP's Acting Managing Executive, Dr Danny Govender congratulated all who were involved in the arrests which culminated in the sentencing. He said "this should send a strong message to would-be criminals that poaching doesn't pay and will result in you losing your freedom and spending a long time behind bars."
Addressing the Rangers, SAPS and the NPA, Dr Govender said: "Thank you for your contribution to ensure justice is served, and we hope this encourages you to work even harder in protecting our natural heritage."