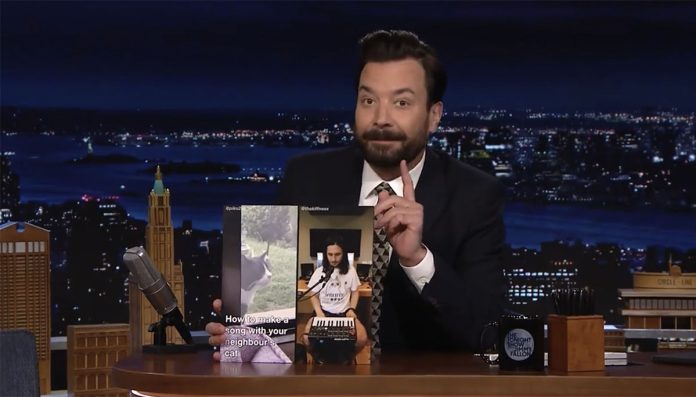 South African musician The Kiffness – who recently returned from a tour of Germany – graced US TV screens this week when he was featured by Jimmy Fallon in the 'Do Not Play This Song' segment.
A bemused David Scott (aka The Kiffness) posted a clip on social media on Wednesday afternoon, and said: "made it onto The Tonight Show Starring Jimmy Fallon! ?"
Scott shot to international fame when he released Alugalug Cat last year, and his 'collaborations' have since attracted over two million followers. With one Ukrainian hit, he donated all the royalty earnings from the YouTube video to humanitarian aid for the Ukrainian armed forces.
The track that Jimmy Fallon featured on The Tonight Show is 'How to Make a Song with Your Neighbour's Cat'!
The point of Fallon's Do Not segments (which also include Do Not Read and Do Not Game)  is that the normally good-natured talk show host "mocks creative works he believes are bad", according to Uproxx. However it could also be because the songs are so catchy, they'll get stuck in your head. (The segment even has its own Do Not Playlist on Spotify.)
Without a doubt, the song had Jimmy Fallon doubled over and laughing hysterically the second the cat started 'singing'. However, it wasn't long before he started actually grooving to the music, and the band joined in. "I think it's a hit, come on!" he said.
WATCH The Kiffness: I made it onto Fallon Tonight!
WATCH How to make a song with your neighbour's cat
Listen to the song here.