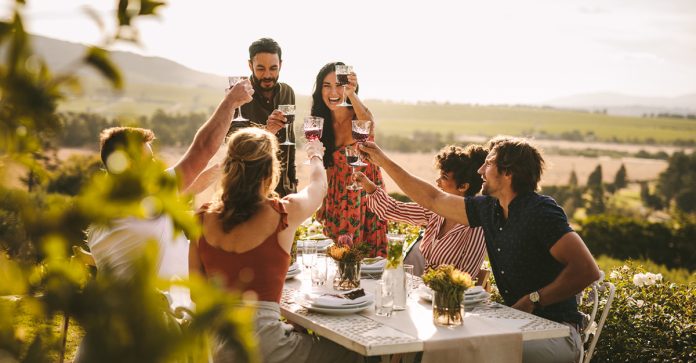 Lonely Planet travel guide has revealed its top 30 must-visit locations around the globe, and South Africa is selected – not primarily for its wildlife or wonderful beaches… but for its world class dining!
The 2023 list has for the first time ever, been separated into trip types – Eat, Journey, Connect, Learn or Unwind… and SA is one of just six places in the world listed as a Must-Visit for its "exciting culinary scene" that, like others in the category, "will offer foodies an experience they will savour".
But while the others in the Eat section are cities, the whole of South Africa is recommended as a great destination for delicious food. Lonely Planet says:
"Complementing its internationally known (and loved) vineyards, South Africa's new generation of chefs is propelling the country's culinary scene forward making it a destination to visit not just for wine, but food as well."
For Best in Travel 2023, Lonely Planet offers a set of itineraries to help travellers explore the dream destinations. In the seven-day itinerary for South Africa, recommendations include dining at award-winning restaurants like La Colombe and Fyn, enjoying Creation Wines' pairing menu, Singita Lebombo Lodge in the Kruger National Park, Paul's Homemade in Johannesburg and of course a braai… but at a 'superlative level' at Marble in Joburg. (View the full itinerary on Lonely Planet.)
Lonely Planet says SA's sublime coastline, abundant wildlife and cultural mix are well known, but not its wonderful culinary scene:
"With a temperate climate and rich soil, the country produces a bounty of fresh fruits and vegetables that complement its high-quality seafood and meats. Over the past decade, a growing number of world-class chefs have been working with this abundance. South Africa now boasts several restaurants on global "best" lists, plus dozens of hidden gems where you can dine on creations that reach deep into the country's soul for inspiration."
Others in the Eat category are: Lima in Peru, Umbria in Italy, Fukuoka in Japan, Kuala Lumpur in Malaysia, and Montevideo in Uruguay.
Each year, the nominations come from Lonely Planet's community of staff, writers, bloggers and publishing partners.
For the other categories, the publication recommends: 
Best Journeys include the night train between Istanbul and Sofia, Bulgaria and a road trip through Nova Scotia.
The peninsula of Halkidiki in Greece, historic sunshine island Malta and future-facing Jamaica, all offer chances to Unwind.
Travelers looking to Connect with distinctive local scenes are directed to the buzzing art-centric Accra, as well as Sydney.
In the Learn category, destinations include arty Manchester, historic southern Scotland and the surf culture of El Salvador.
Don't Miss: