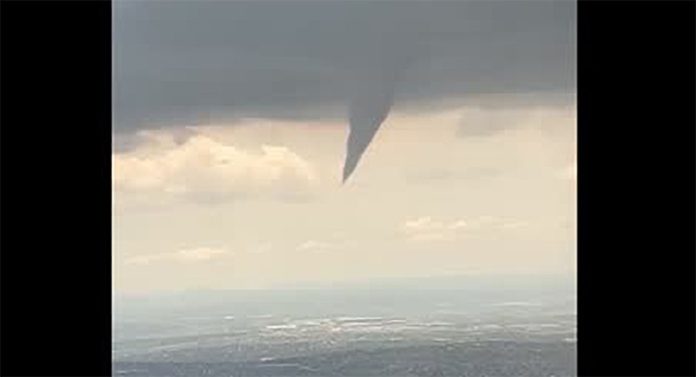 Passengers flying into Johannesburg, South Africa, on Sunday (27 November) were a little unsettled to notice a funnel cloud nearby in the Gauteng sky.
In a video that has gone viral, one passenger can be heard saying: "Whoah, check that out!"
Meanwhile South Africans on the ground, in cars in areas including Boksburg, Edenvale and Germiston also filmed the funnel cloud.
WATCH Funnel cloud spotted in South Africa
One YouTube viewer said: "Gauteng is tornado area and our house was hit by the tembisa tornado a few years ago. Was staying on a farm near Bapsfontein. It broke and pulled out trees, and caused damage to the house. It pulled out the carport."
A funnel cloud usually forms from a cumulonimbus cloud during heavy rains, and is called a funnel cloud (or tuba) until the moment it reaches the ground (if it does)… in which case it becomes a tornado. (And if it reaches water, it becomes a water spout.) It usually heralds heavy rain, thunder and lightning, and hail.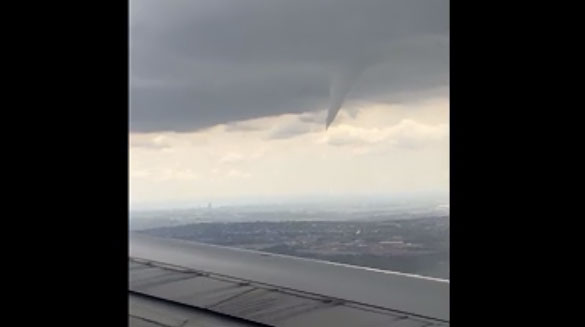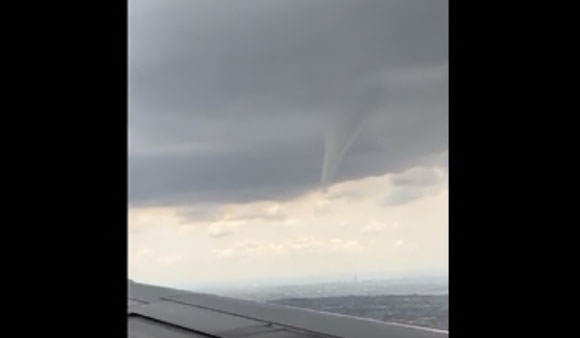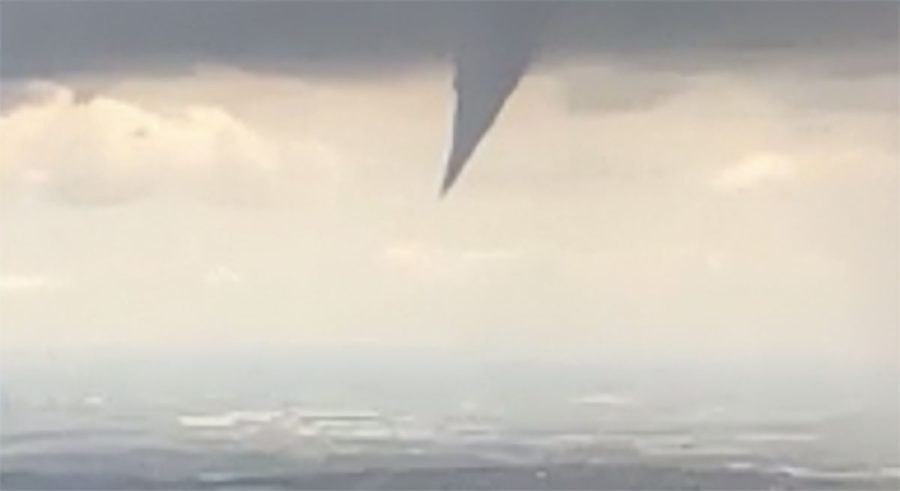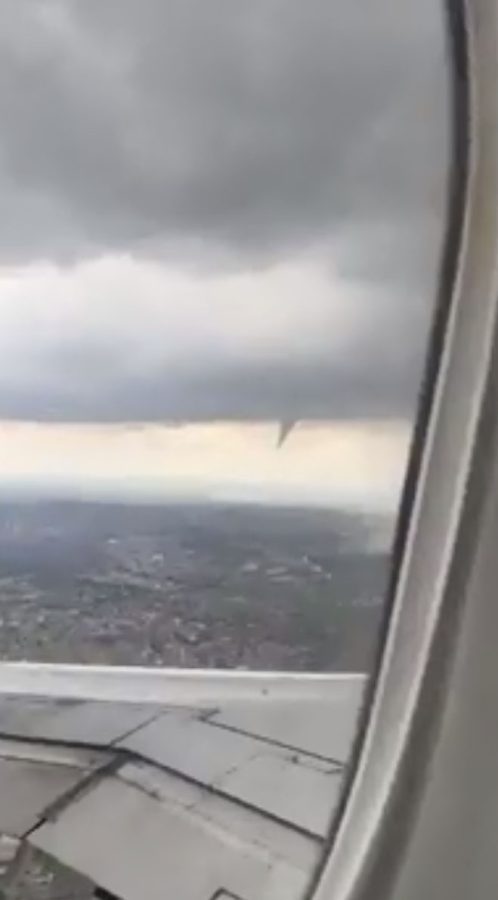 According to the UK Met Office funnel clouds are formed by a "rotating column of wind (which) draws in cloud droplets, making a region of intense low pressure visible. They are formed in the same way as a tornado building around this localised area of intensely low pressure and are typically associated with the formation of cumulonimbus thunderclouds" bringing heavy rain, lightning and hail.

Source: Bhavinsodha/@bHAvInSOdh' via Spectee" (and Reuters)
WATCH More: Funnel cloud spotted in South Africa