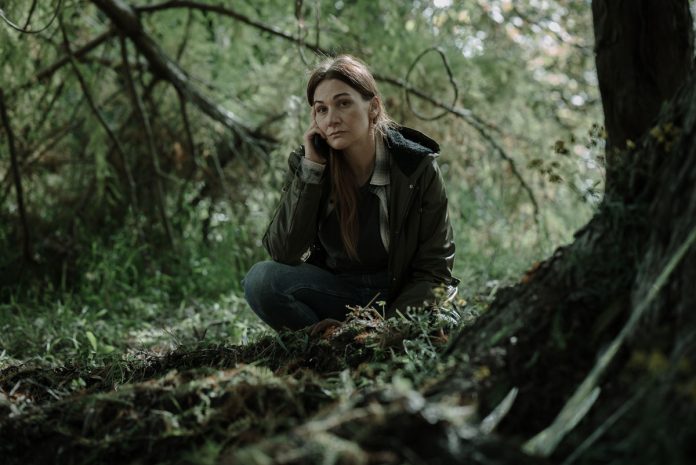 When the bodies of six children are found in the backwater forests of Donkerbos in Limpopo, an ostracised detective must wrestle with her dark past, her family and a distrustful community to catch the killer before another child is taken. (See trailer below.)

This is the premise of Donkerbos, an Afrikaans-English-Venda murder mystery which began streaming today on Showmax, with new episodes every Tuesday until 17 January 2023. (Available for South Africans living abroad too, in most countries.)
Early reviews for the eight-part series are glowing. Sarie's Marteli Brewis says,
"Donkerbos is gripping and will haunt you long after the credits have started rolling. It weaves a beautifully dark, horrific tale of a serial killer who preys on innocent children; the detective tasked with solving the case while facing her own demons; and all those affected by the murders. South African viewers will identify with this all-too-close-to-home masterpiece."
Elri Boucher from TVPlus similarly calls Donkerbos a "cinematic masterpiece." She adds, "It will keep viewers on the edge of their seat and shock them with twists, turns and red herrings. It's a dark story with real truths that is sometimes hard to digest, but it's one of the best Afrikaans series we have ever come across."
And in Rapport, Leon van Nierop calls Donkerbos "innovative and dazzling."
Multi-award winner Erica Wessels (Dwaalster and i am ALL GIRLS) stars as detective Stephanie 'Fanie' van Wyk… in a role similar to that of Kate Winslet in Mare of Easttown, and played just as brilliantly. "We had six incredible options but everyone else approached the character with anger," says writer-director Nico Scheepers. "Erica brings empathy. She elevated the character so much; I couldn't fathom the depth she brought."

Fleur du Cap winner Sanda Shandu (Skemerdans, The Kissing Booth) plays detective Tsedza Tshivenga, her new partner, who is brought in from Johannesburg to assist on the headline-grabbing case by Captain Didie Baleka (SAFTA Lifetime Achievement Award winner Thoko Ntshinga from Egoli: Place of Gold). "He's perfect for making Fanie walk on eggshells," says Nico. "His eyes are magnets but you never know what he's thinking."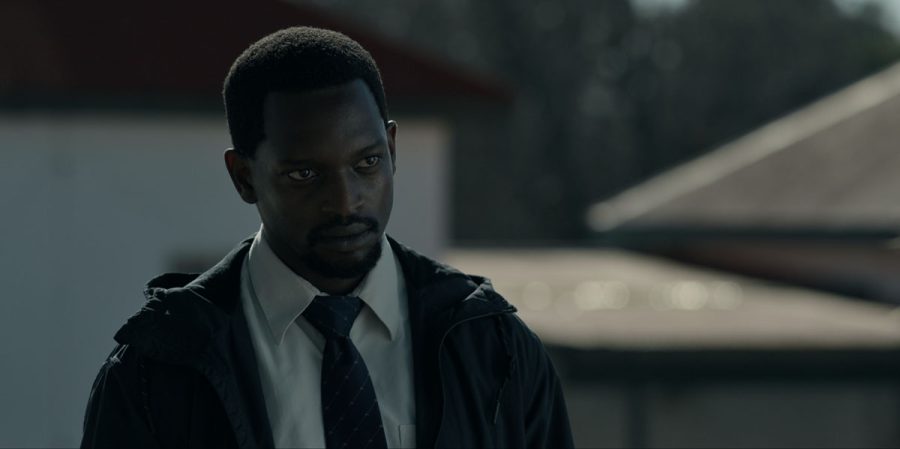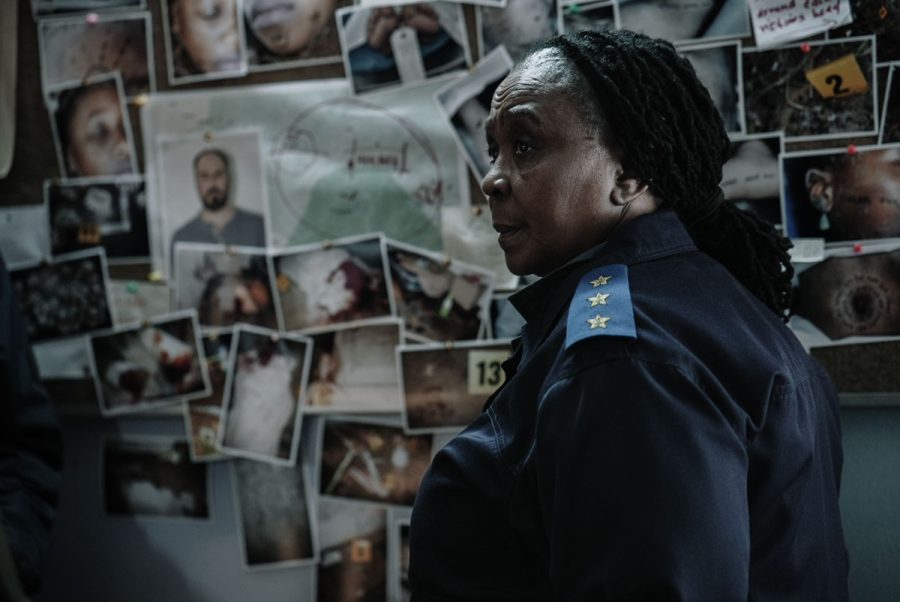 Scheepers' breakthrough series, Nêrens, Noord-Kaap, won Best Editing at the 2022 SAFTAs and earned five star reviews, with News24 calling it "a triumphant showcase of the best that local TV has to offer."
For his eagerly anticipated follow-up, Scheepers wanted to bring the crime and mystery genre closer to home. "I'm a huge fan," he says, citing everything from Mare of Easttown and Broadchurch to Nordic noir and Asian thrillers as influences. He believes the genre makes us face "the harshest of truths – that we are all going to die one day" but also gives us hope that there are "still brave people standing between us and the darkness."

In South Africa, the genre cuts uncomfortably close to the bone. In the three months from July to September, over 7,000 people were murdered in South Africa. "The statistics in South Africa are worse than anything I could write," says Nico. Perhaps this is partly why South African crime series are increasingly generating international buzz, with Reyka nominated for an International Emmy earlier this year after selling to 147 territories, including BritBox North America, CANAL+, Channel4 in the UK, HBO LatAm, and Sky Italia.
Nico comes from a farm in Limpopo and wanted to see – and hear – the place he grew up in on screen. "Limpopo is under-represented on TV in South Africa," he says. "I was tired of coastal and Karoo stories in Afrikaans series, and I was tired of only hearing Zulu and Xhosa in everything else."
Enter the fictional Limpopo small town of Donkerbos, with its dense forests and multilingual locals, who switch between Afrikaans, English and Venda as needed.
Donkerbos is both a whodunnit and a whydunnit. "I kept asking myself: could a person do horrible things and still deserve your empathy?"
To help create that empathy, he's brought together a star-studded cast that includes Silwerskermfees winners Jacques Bessenger (Fynskrif, Warrior), Stian Bam (The Story of Racheltjie de Beer), Aphiwe Sithole (Poppie Nongena), Carel Nel (Gaia) and Rolanda Marais (Trackers), multi-award winners Wilhelm van der Walt (Fynskrif) and Leandie Du Randt (Meisies Wat Fluit), Fleur du Cap winner Nicole Holm (Fynskrif), SAFTA nominee Nicola Hanekom (Faan se Trein) and 2022 Young Artist Academy Award winner Caleb Payne (Good Life), as well as Silwerskermfees Best Actor nominee Edwin van der Walt (Wonderlus) and newcomers Steph van der Merwe and Marko Vorster.


This is a cast you're going to care deeply about, right up until and maybe even after you discover one of them is a murderer. "I started writing extra scenes for people after seeing their auditions," says Nico. "These actors just make you sit up and pay attention."
Nico describes Donkerbos as "a story about how almost everyone fails the most vulnerable members of society – children – but there is hope in the men and women who keep fighting, despite the odds."
Erica says Donkerbos is both "the best thing I've ever read in Afrikaans" and "the darkest thing I've ever done."
Sanda had to rely on Google translate for much of the screenplay but is similarly excited. "This one just hits different," he says. "My word, this story will pull you left, right, centre, up, down, to all the corners! You won't know what's coming. You just haven't seen anything like this."
Jenni Baxter, co-founder and editor at SAPeople, agrees, calling the series "dark, mysterious and marvellous." As she says:
"If you liked Mare of Easttown, you'll love Donkerbos. An absolute world class production from South Africa, packed with murder and intrigue, laden with emotion and delivered by a stellar cast who switch seamlessly – in a bonus for viewers – between Afrikaans, English and Venda. I never expected to LOVE this so much! It's gripping. A must must-watch!"
WATCH Donkerbos Trailer
The 18LSVN series is produced by Nagvlug Films (2022 SAFTA winner Nêrens, Noord-Kaap, 2022 SAFTA nominee Skemerdans, and 2022 Oscar entry Barakat).
Add Donkerbos to your Showmax watchlist:
https://www.showmax.com/eng/tvseries/yz5cuiyp-donkerbos