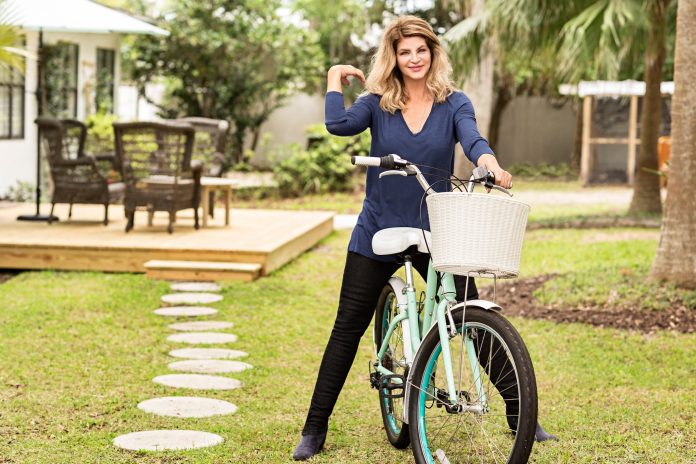 American actress Kirstie Alley – who was popular in South Africa (and the rest of the world) with her roles in hit TV show Cheers and the three Look Who's Talking movies with John Travolta – has sadly passed away at the age of 71. Her children, True and Lillie Parker, said in a statement:
To all our friends, far and wide around the world…
We are sad to inform you that our incredible, fierce and loving mother has passed away after a battle with cancer, only recently discovered.
She was surrounded by her closest family and fought with great strength, leaving us with a certainty of her never-ending joy of living and whatever adventures lie ahead. As iconic as she was on screen, she was an even more amazing mother and grandmother.
We are grateful to the incredible team of doctors and nurses at the Moffitt Cancer Center for their care.
Our mother's zest and passion for life, her children, grandchildren and her many animals, not to mention her eternal joy of creating, were unparalleled and leave us inspired to live life to the fullest just as she did.
We thank you for your love and prayers and ask that you respect our privacy at this difficult time.
With love always,
True and Lillie Parker
Alley's breakout role came as Rebecca Howe in the sitcom "Cheers", which she starred in from 1987 until 1993, and for which she received an Emmy and a Golden Globe award in 1991. Her co-star Ted Danson told reporters he was on a plane yesterday, before hearing the news, and had chosen to watch an episode of Cheers, starring Alley in which she was getting engaged to Tom Berenger's character. Danson said: "Her ability to play a woman on the verge of a nervous breakdown was both moving and hysterically funny. She made me laugh 30 years ago when she shot that scene, and she made me laugh today just as hard. As I got off the plane, I heard that Kirstie had died. I am so sad and so grateful for all the times she made me laugh. I send my love to her children. As they well know, their mother had a heart of gold. I will miss her."
Alley made her film debut in Star Trek II: The Wrath of KhanShe and won her second Emmy in 1994 for her role in the made-for-TV movie "David's Mother," in which she played a woman caring for her son with autism. She also starred in TV show Veronica's Closet.
Tributes have poured in. John Travolta said: "Kirstie was one of the most special relationships I've ever had. I love you Kirstie. I know we will see each other again." Both shared a belief in the Scientology faith. Kirstie revealed in an interview in 2018 that she had fallen totally in love with Travolta but was married to Parker Stevenson at the time and so did not act on it.
Stevenson said today: "Dear Kirstie, I am so grateful for our years together, and for the two incredibly beautiful children and now grandchildren that we have. You will be missed. With love, Parker."
Alley and Stevenson were married from 1983 until 1997, and adopted two children during their marriage: William True Stevenson and Lillie Prince Stevenson.
UPDATE: It has been confirmed to People magazine that Kirstie was suffering from colon cancer which she had only recently discovered. Colon cancer is known as a 'silent killer' because symptoms often don't appear until it's too late. (If discovered in Stage 1, colon cancer has an extremely high rate of recovery).
Kirstie Alley and John Travolta dancing in 1989's 'Look Who's Talking' will forever live in my mind #RIP pic.twitter.com/ms0QSPbTZL

— ???? ?????? (@TommySledge) December 6, 2022
View this post on Instagram
According to the Mayo Clinic, symptoms of bowel cancer include blood in one's stools, unexplained weight loss and a feeling that your bowel doesn't empty completely, as well as others.