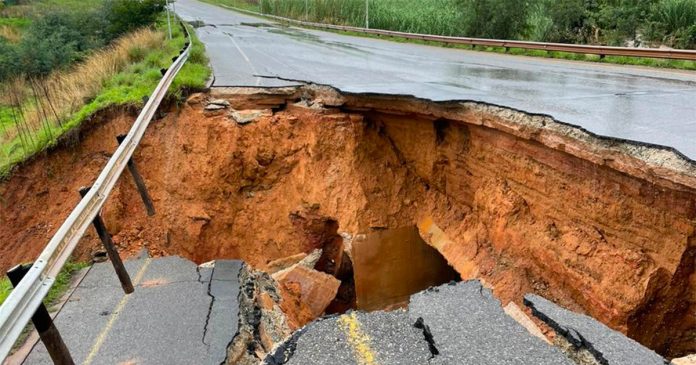 The Gauteng Department of Roads and Transport has advised motorists to avoid Hendrick Potgieter Road due to a collapsed bridge in Roodepoort, Johannesburg.
The section of the road between Falls and Van Staden Streets has been closed to traffic. The road caved in on Tuesday (13 December) following heavy downpours in the region.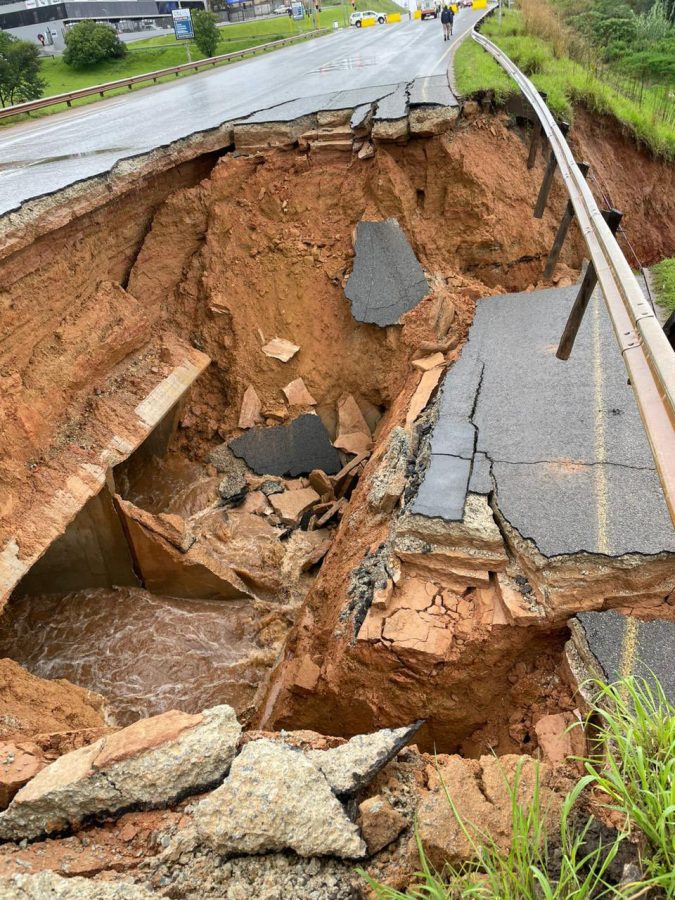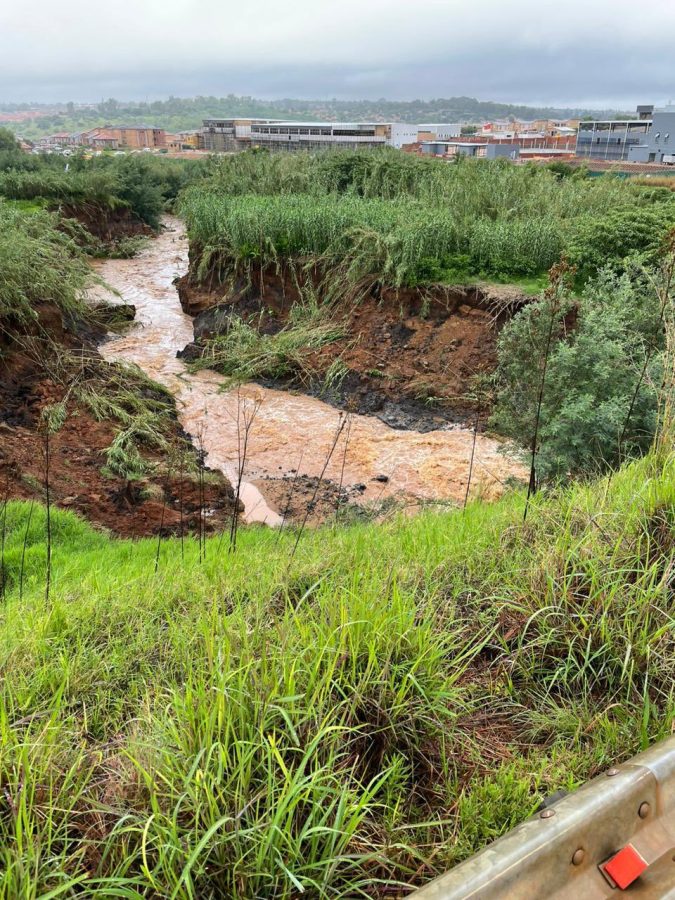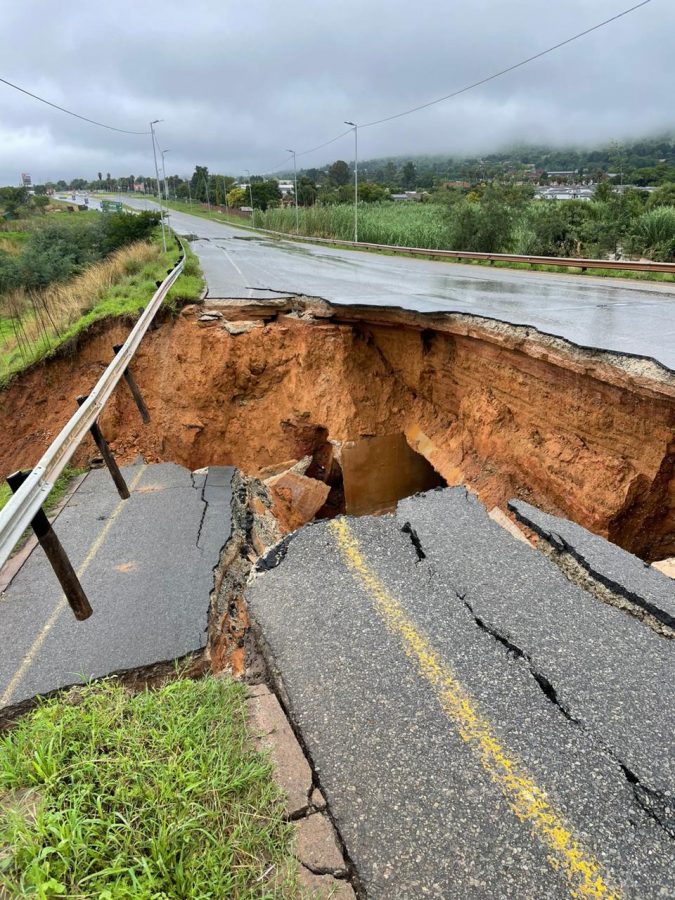 "The closure is expected to be in effect for the foreseeable future as investigations are currently underway," the department said.
Gauteng MEC for Transport and Logistics Kedibone Diale-Tlabela will this morning, 14 December 2022, undertake the inspection of Hendrick Potgieter Bridge in Roodepoort, West of Johannesburg. pic.twitter.com/Jqekm67lB2

— Koena Moabelo (@Koena_za) December 14, 2022
A day before Hendrick Potgieter road collapsed:
Boots on the ground. @JoburgMPD assisting with traffic along Hendrick Potgieter. #JoburgFloods pic.twitter.com/UC22Y5cKGh

— AskTheChief01 #BuyaMthetho ? (@David_S_Tembe) December 12, 2022
On the day it started collapsing (13 December):
A reminder to motorists that Hendrick Potgieter Rd (between Johan & Van Staden) has been closed off as a result of damage caused by heavy downpours.

The risk is too great. Please make use of alternative routes #RoadClosure #JoburgFloods pic.twitter.com/YdZl9hunUi

— AskTheChief01 #BuyaMthetho ? (@David_S_Tembe) December 13, 2022
After Hendrick Potgieter road collapsed:
Braising the weather for the Hendrick Potgieter road assessment. This is after it collapsed. pic.twitter.com/IOOL0JFNWK

— Koena Moabelo (@Koena_za) December 14, 2022
Hendrick Potgieter road, just next to BMW dealership little falls area closed pic.twitter.com/Kxc0sAJxhz

— Minister of retweets? (@Buhlenomuhle) December 13, 2022
South Africans can report poor road conditions on provincial roads by contacting the department's Regional Managers as follows: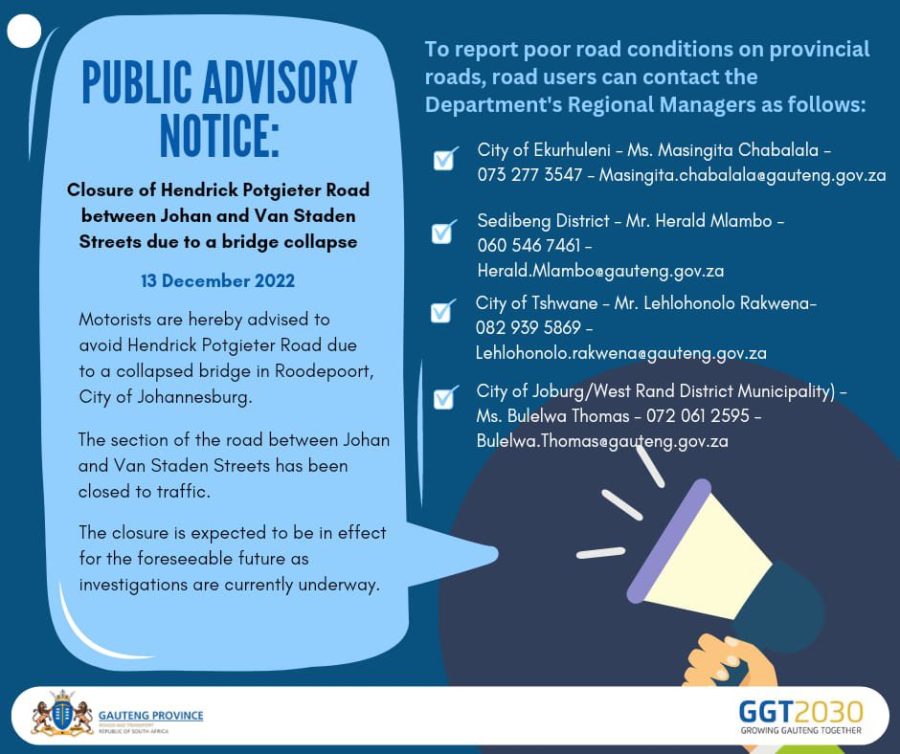 City of Ekurhuleni – Ms. Masingita Chabalala – 073 277 3547 – Masingita.chabalala@gauteng.gov.za
Sedibeng District – Mr. Herald Mlambo – 060 546 7461 – Herald.Mlambo@gauteng.gov.za
City of Tshwane – Mr. Lehlohonolo Rakwena – 082 939 5869 – Lehlohonolo.rakwena@gauteng.gov.za
City of Joburg/West Rand District Municipality – Ms. Bulelwa Thomas – 072 061 2595 – Bulelwa.Thomas@gauteng.gov.za