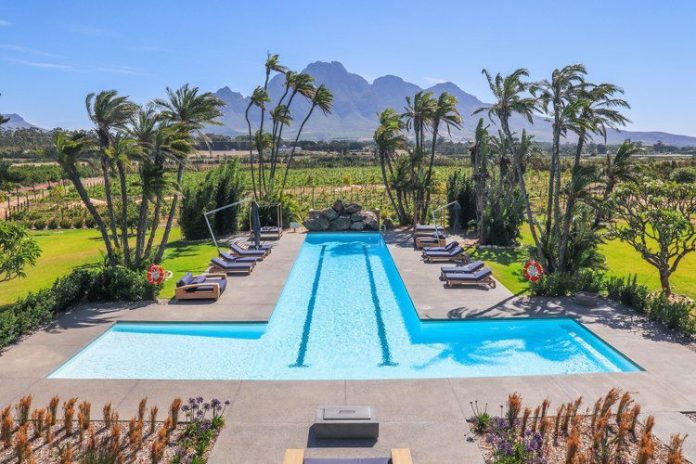 British TV bosses are splashing out over one million pounds to hire a fabulous Franschhoek villa exclusively for five months, for the filming of the new Winter Love Island in South Africa. The much-anticipated details of the new Winter Love Island in South Africa has now been revealed with the Ludus Magnus villa being named as the setting for the new series.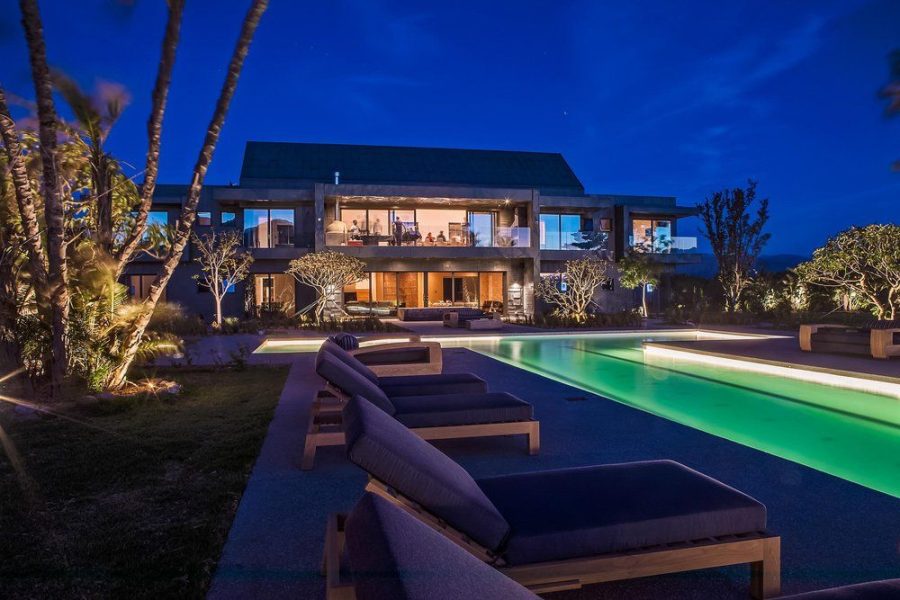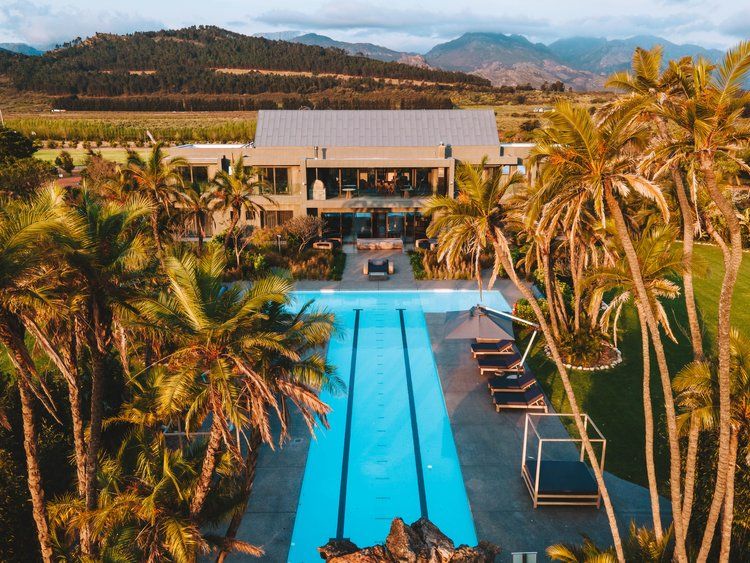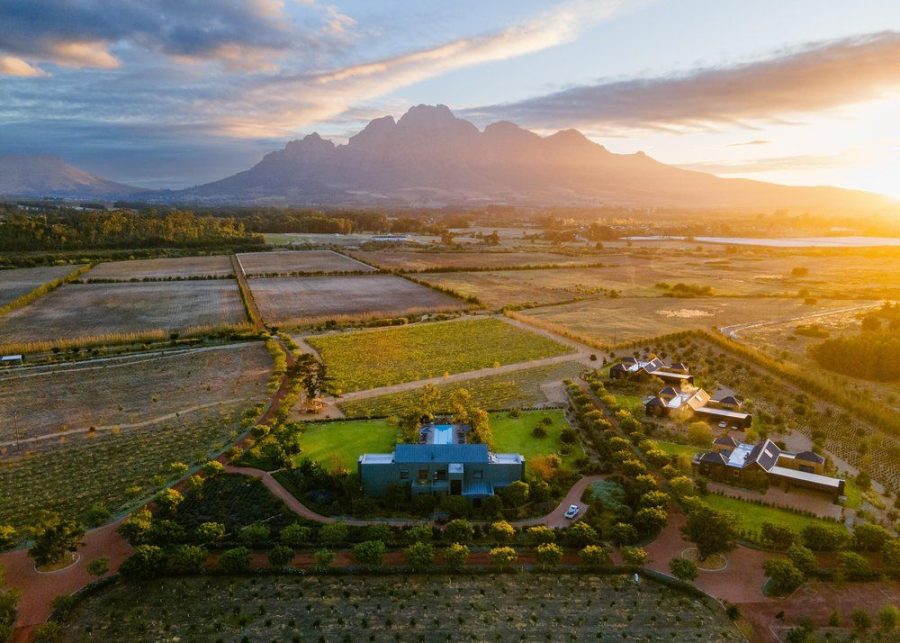 Tame teasers have already been put out to prepare viewers for only the second winter show but we can now reveal exactly what the contestants and millions of viewers can expect to see.
The stunning 5-star villa which will see contestants arriving in the New Year is set in 25 stunning acres of a pristine wine valley just a couple of miles from tycoon Richard Branson's flagship celebrity hotel.
The 17-bed Ludus Magnus villa is named after the most prestigious ancient gladiatorial school in Rome where fighters like those played by Hollywood legend Russell Crowe were trained to be killers.
The original Ludus Magnius was built between 81 and 96 AD by the Emperor Domitian to supply gladiators for the Colosseum where slaves battled to the death in front of baying Romans crowds.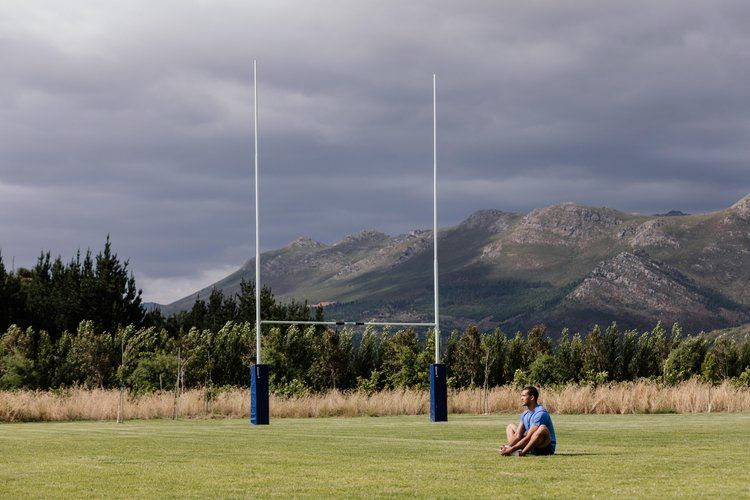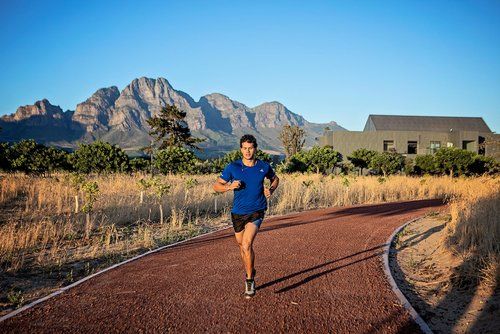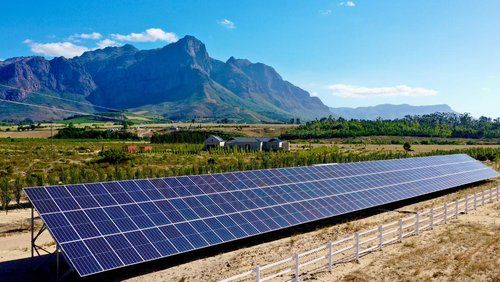 And for the competitors in the new winter Love Island the gladiatorial history will not be lost on them as they battle each other in the knockout series to see which couple are the last two left standing.
And there will be plenty of sports on offer when the contestants are chauffeur driven in through the villa's heavily guarded gates after the 50-minute drive from Cape Town airport if they want to get physical.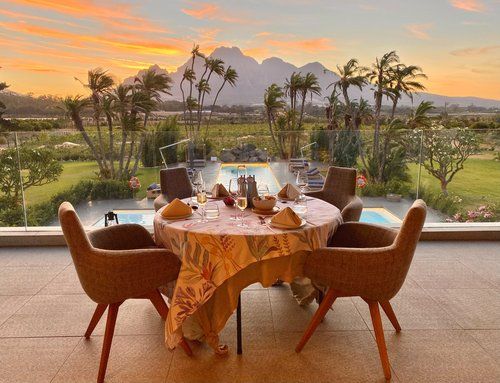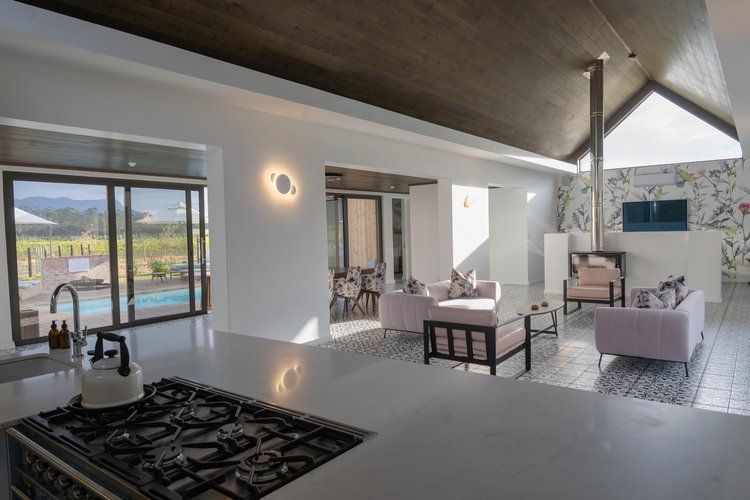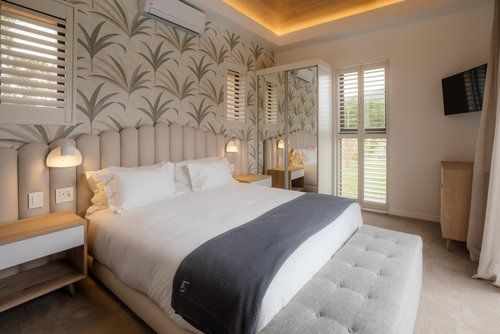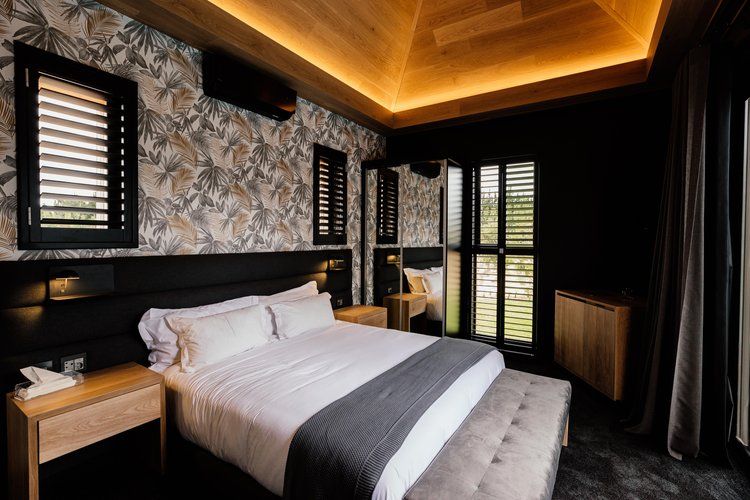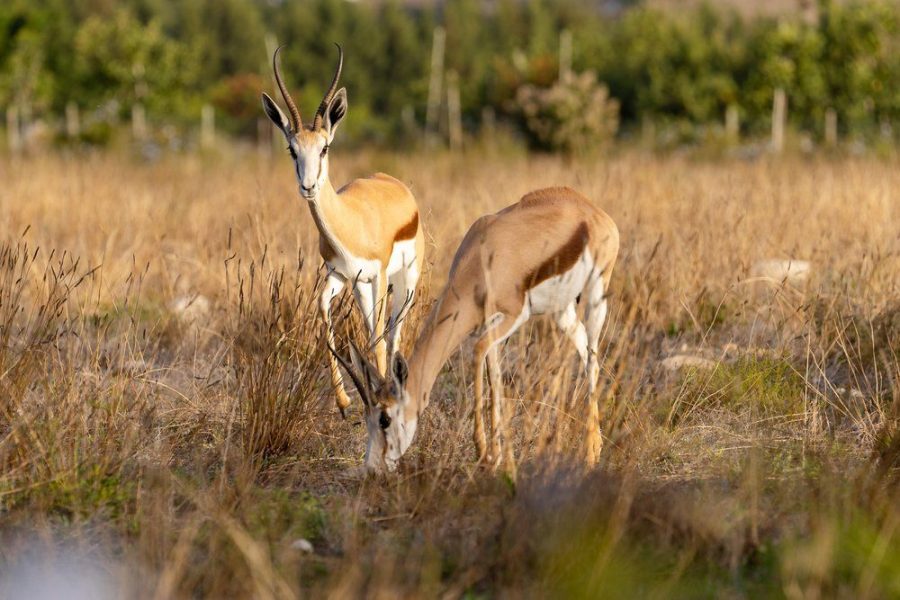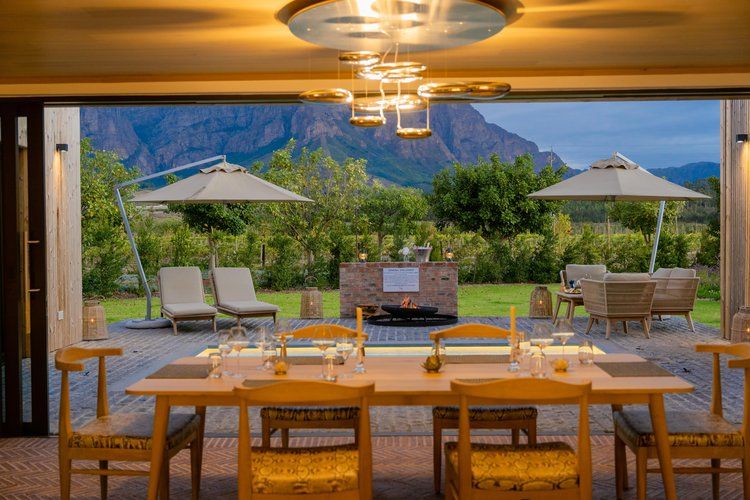 A Love Island insider said ITV producers chose this luxury sporting conception to host the first winter competition for 3 years, buying up the villa till April.
She said: "There is a lovely manor house with 8 luxurious double bedrooms and 3 villas with 3 double bedrooms in each which are named after the couple's three children so 34 beds in all are available.
"The villa chef has a Michelin star and there is a proper professional butler and a fabulous 25 metre T-shaped swimming pool which is overlooked by the stunning mountain ranges of Franschhoek.
"There is a 400m running track, a football pitch and a rugby pitch, it has its own river which you can kayak down or go down on rubber tubes through rapids and it has it has its own large dam.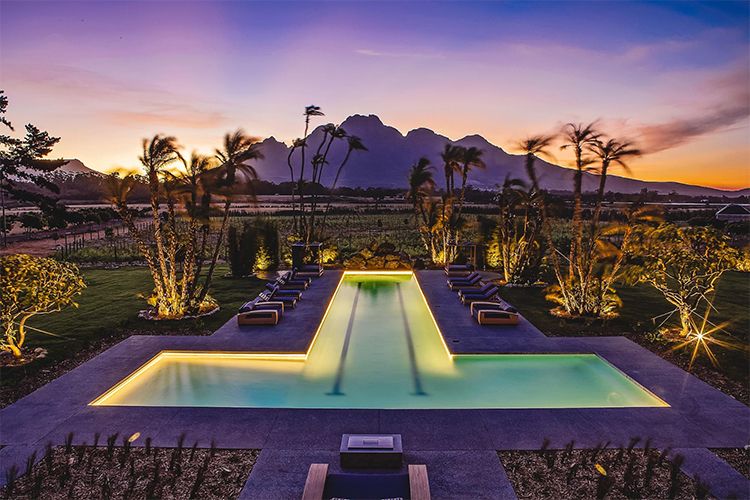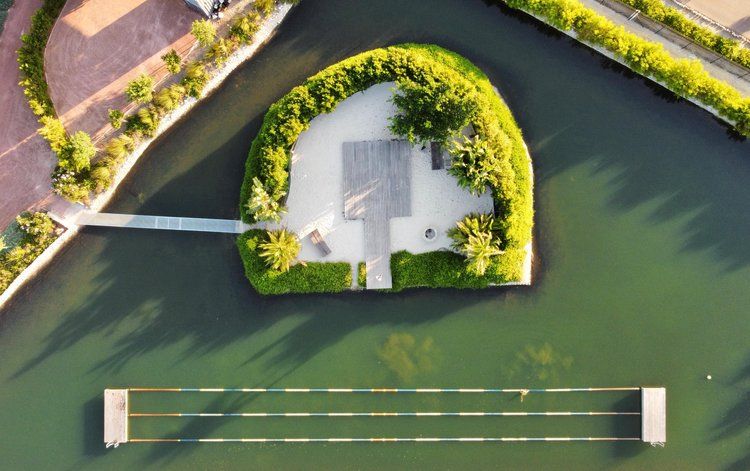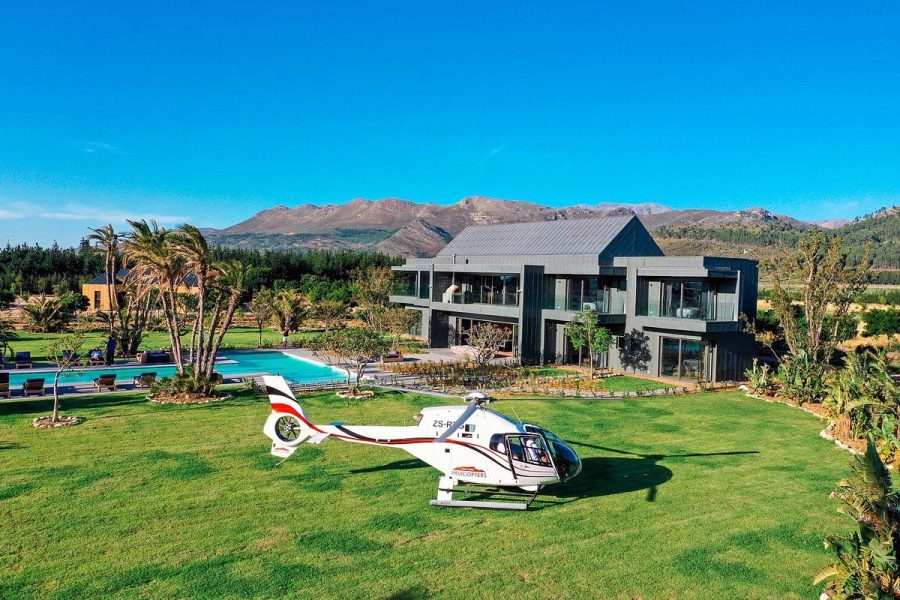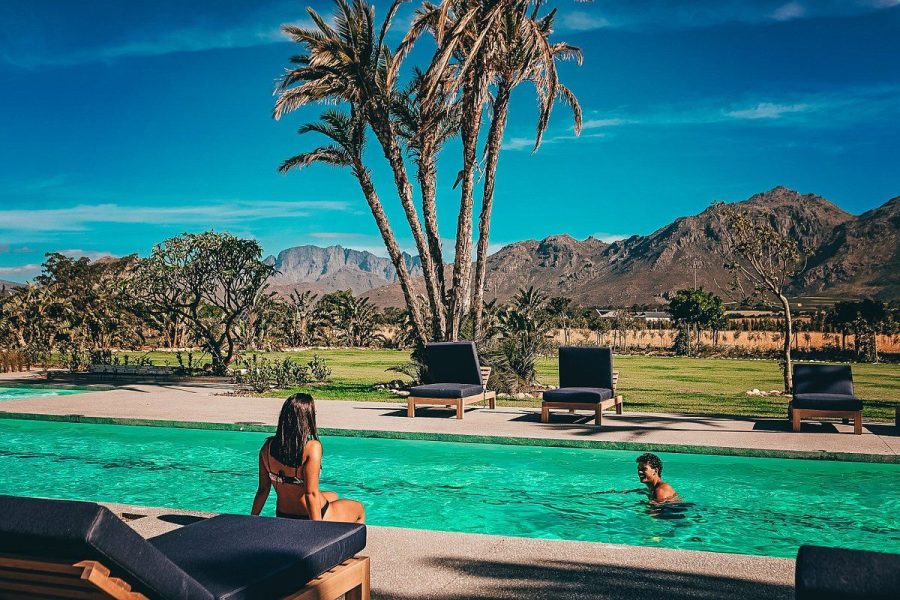 "The dam has two 50m long Olympic swimming lanes and there is actually a properly built "Love Island" in it which is an island with its own sandy beach and rowing boats or a walkway to get to.
"You can do the full Robinson Crusoe bit on it if you want to as it has hammocks!
"There is a BBQ area with a firepit and pizza oven with picture postcard views over the Franschhoek wine valley and Richard Branson is a neighbour at his Mont Rochelle hotel just down the road.
"The Ludus Magnus has a lovely spa with a massage area and also has an amazing tree house with fast ziplines from it and a gym and a mountain bike track weaving through over 7000 fruit trees.
"There is also a 4-acre Shiraz vineyard and the Ludus Magnas has its own 4 rescue donkeys and three resident springboks and is one of the finest guest houses here in Franschhoek.
"The whole villa is totally 100% off the grid as it is powered by 266 solar panels and has its own boreholes and streams for water so it is totally eco-friendly and just a cool place.
"When Love Island sought out Ludus Magnus it was for the owners like all their Christmas's had come at once as it was a huge block booking from the middle of November to April 9 next year.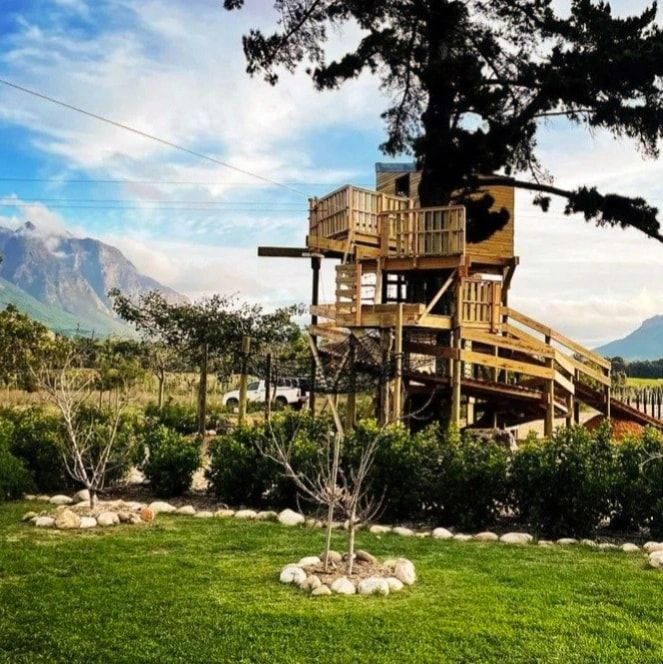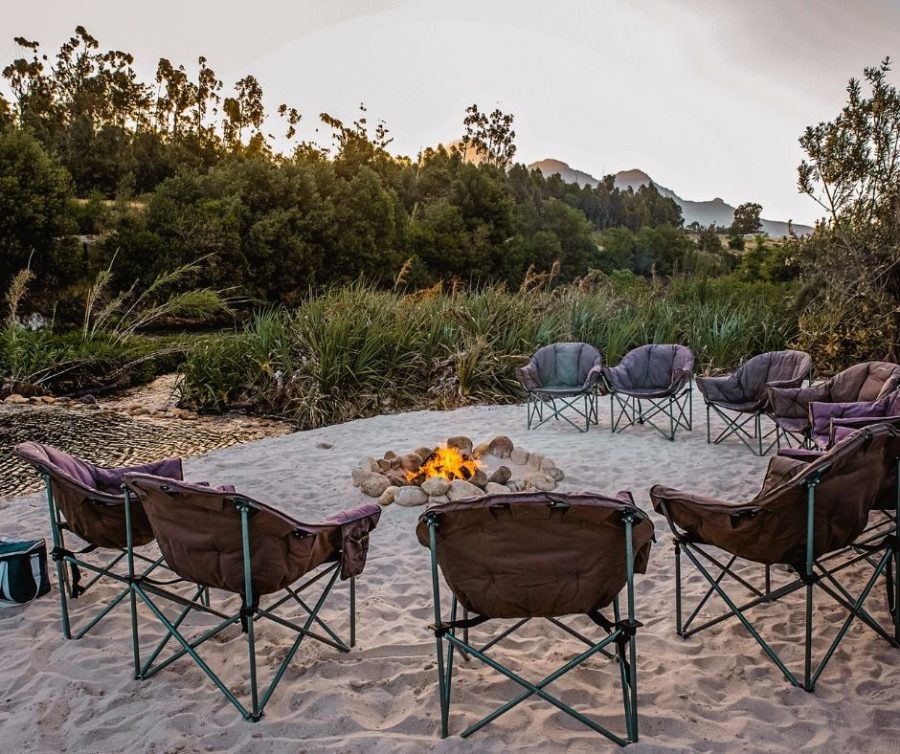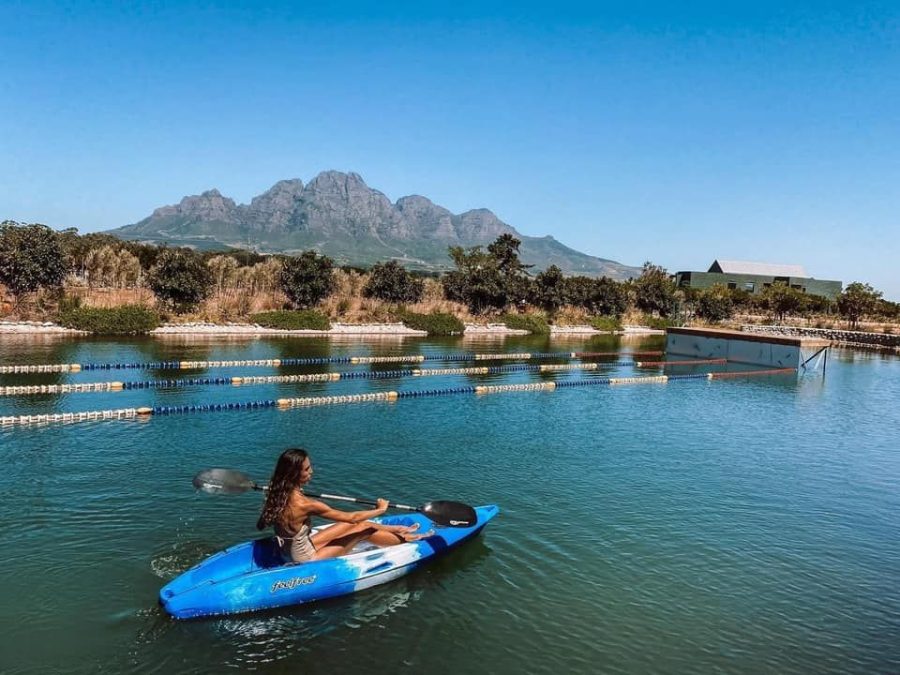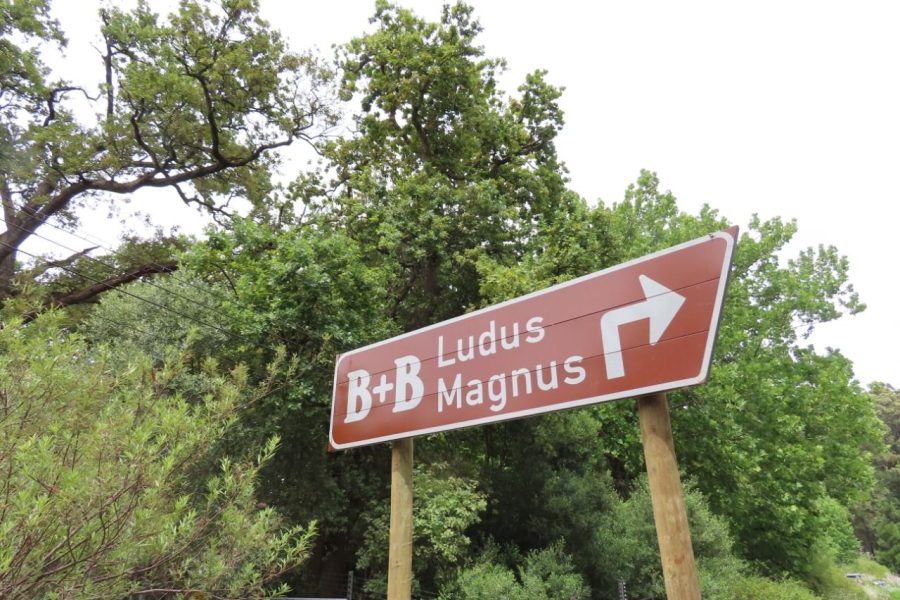 "They wanted Ludus for 5 months and at £8,000 a day for the whole villa that is a very cool £1.2m but the TV company are bringing in their own upgrades as well to make it more spectacular.
"There is a team of gardeners brought in to make it look even more tropical despite all the palm trees round the pool and the thousands of citrus trees already there at no cost to the owners.
"There are carpenters and electricians building all sorts of new things for the show and of course there will be cameras and microphones built everywhere inside and outside to capture everything.
"And at the end the whole villa will have to be put back to how it was so it will have had a huge revamp and redecoration just to add on top of the 5 months guaranteed rental so happy days!
"Everyone had it hard in Covid out here so this is just a huge huge payday.
"Also the villa being named after a gladiator school and with all the facilities here there are so many challenges to be thrown out if the producers decide to and loads of fun to be had for sure.
"It is the best villa ever for Love Island and will set the standard for the future" she said.
The debut Winter series aired in Cape Town in 2020 and was won by Paige Turley and Finn Tapp who scooped the £50k prize but Covid-19 led to it being put on ice until now.
Mike Spencer, Executive Producer at Lifted Entertainment, said:"After eight brilliant series we are excited to be serving up two new helpings of love in 2023 starting in January.
"The first will be in South Africa at a stunning new villa and we are looking forward to more romances, bromances and everything in between as we embark on an epic year of love".
The show which kicks off in January will have a new host after Laura Whitmore stepped down with former TV and radio presenter Maya Jama confirmed as her replacement.
She said:"I've always been a massive Love Island fan and I'm so excited to be hosting it and can't wait to get into the Villa to meet all the Love Islanders in South Africa very soon".
Franschhoek means "French Corner" in Afrikaans and was was built by French settlers between the 17thand 18thcentury and is famous for its vineyards and Dutch architecture.
Neither of the owners were available to comment as they are away travelling in Europe.
To use any of the text or photos, please contact Jamie Pyatt News Ltd.
WATCH Introducing Ludus Magnus