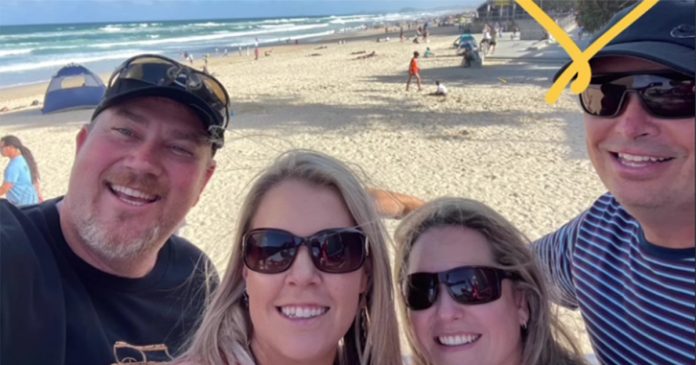 South African expats, who now live in New Zealand, are amongst the lucky survivors of Monday's horror helicopter crash on the Gold Coast in Australia, on the Broadwater, near Sea World. Four people lost their lives in the mid-air collision and two children have been left fighting for their lives.
The two ex-SA couples – Edward and Marle' Swart, and Riaan and Elmarie Steenberg – were on holiday in Queensland, from New Zealand. In the last few days, they had posted happy videos of their holiday on the Gold Coast and in Brisbane, including a New Year's message showing boerewors being cooked on a barbecue. After Monday's accident the four – who are all in their 40s – were taken to hospital, but fortunately their injuries are not life-threatening.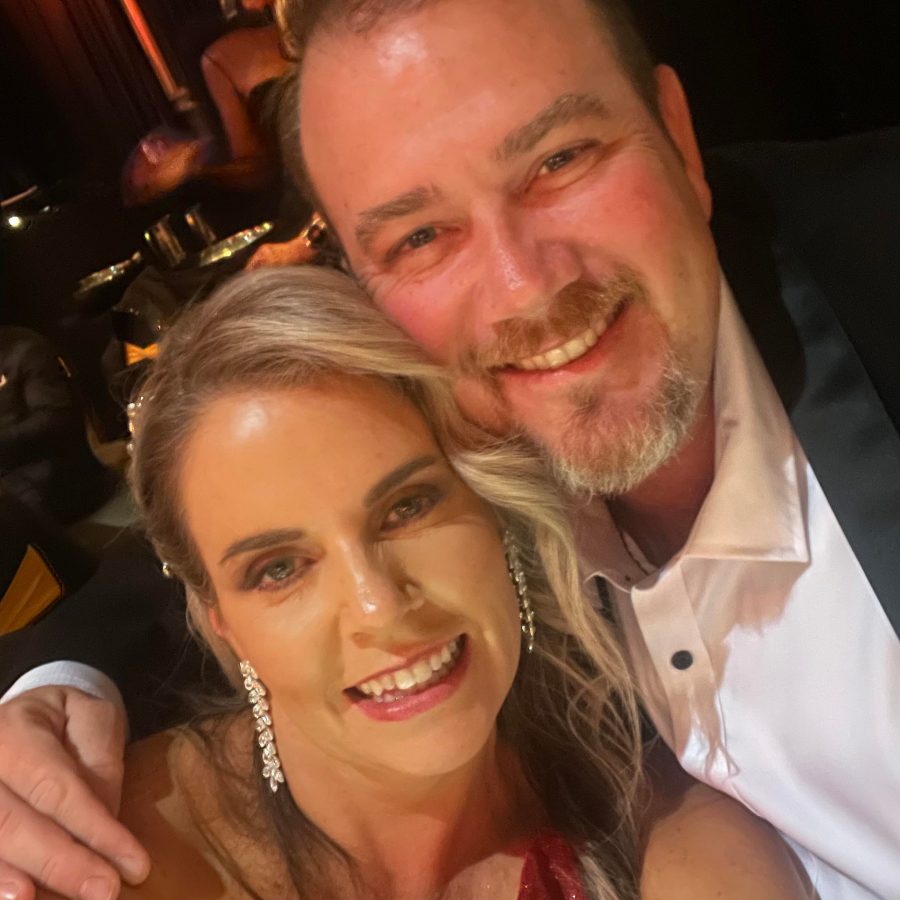 Posting from her hospital bed, real estate agent Elmarie said in a Facebook message on Wednesday: "To all my clients, friends and family, Yes , we were in the helicopter crash, I am still in hospital on the Gold Coast, recovering from my injuries. All I can say thank you to God for sparing all of us 🙏🙏 thank you for all your messages.. I will reply in due course.. love you all♥️♥️"
According to her Facebook page, Elmarie is from Montagu in the Western Cape and attended Hoërskool Voortrekker. She and husband Riaan, from Groblersdal, moved to New Zealand in 2014, and live in Auckland with their two teenage sons. Edward Swart, who attended Hoërskool Hans Moore in Benoni, married SAPeople follower Marle' in 2012, according to his social media profile.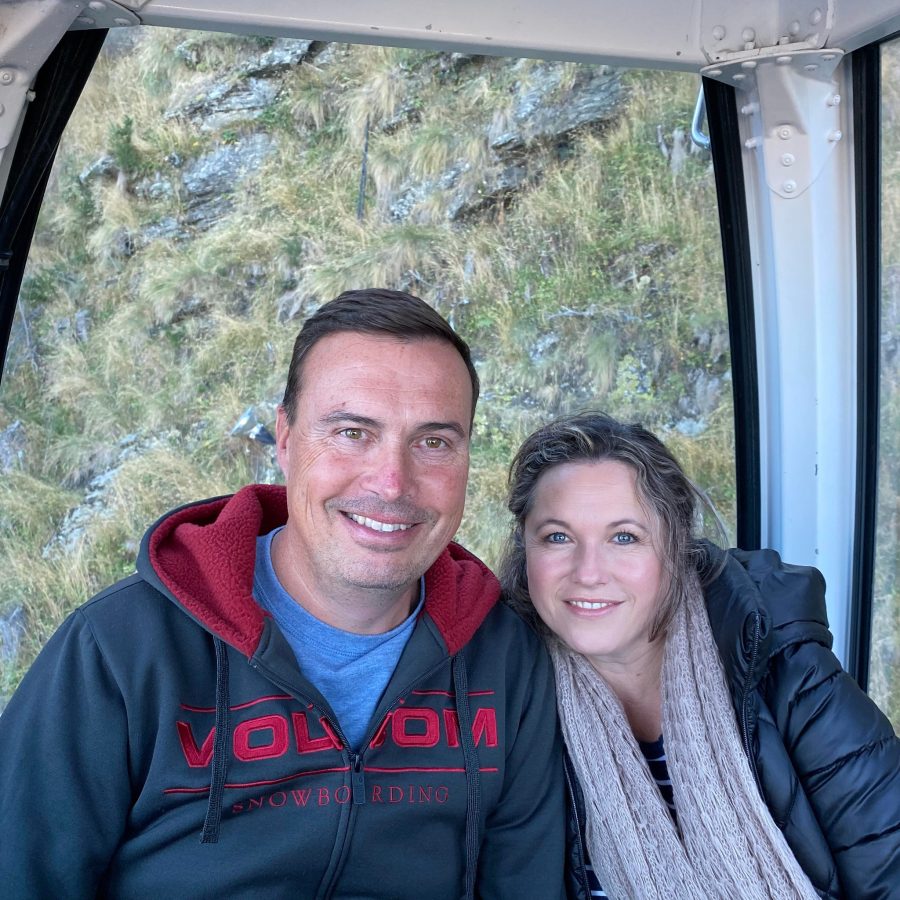 In a joint statement, the two couples said that the "fun 5-minute joy ride" during their holiday to Australia had "turned into a nightmare"; and that their "hearts are so heavy" for the deceased. They also thanked Aussies for their mateship. The couples said:
"Our gratitude goes out to every bystander who ran to help, every police officer and emergency services personnel who helped us with our immediate needs keeping us calm and making us comfortable.

"We saw mateship in action. Australians come together to help in time of need. We would like to extend our great thanks to the hospital staff taking care of us for their kindness and compassion during this traumatic experience."
The SA expats also extended their "deepest sympathies and sincere condolences to the injured and the deceased and their families."
The accident happened on Monday afternoon as one helicopter was taking off (just 20 seconds into its flight) and the other was landing.
The fatalities were confined to those in the helicopter that had just taken off as it lost its rotor blade in the collision and plummeted to the ground. Popular pilot Ashley Jenkinson (40) died, along with three of his passengers – a recently wed British couple (57 and 65-years-old) and a 36-year-old woman. Her 10-year-old son is one of those in a critical condition. A 33-year-old woman and her son were also seriously injured.
The six people in the second helicopter, which was landing – including the SA couples – escaped with minor injuries. The two couples praised their 52-year-old pilot – calling Michael James their "hero". The 52-year-old managed to stabilise and land the helicopter and helped pull passengers out from the other wreckage.
The South Africans said: "To our pilot who, through all the chaos, landed the helicopter safely, keeping us and other bystanders safe. You are our hero. Thank you so very much."
The couples said: "We are grateful and blessed to have been spared but very sad for the people who lost loved ones and the little ones and mum fighting for their lives in hospital. Our hearts are so heavy for them."
The statement said: "We will share more when we are ready; however as we are coming to grips with what has happened and the resultant impact on our lives, we ask that our need for privacy be respected at this time."
One of the Steenberg's sons, Enrico, wrote on social media: "Thx to the pilot for saving my parents from the crash and all prayers to the (those) who lost their loved ones."
Hundreds of messages have poured in for the couples from their friends and family wishing them a speedy recovery and "sterkte", whilst other South Africans on the Gold Coast have offered their help and support.
Sea World Helicopters is closed until further notice. The company said: "Sea World Helicopters is devastated by the tragic accident which happened on the Gold Coast on the 2nd January. Our deepest sympathy and condolences go out to all those involved over this very sad time. We are closed until further notice and will refund all tickets purchased."
UPDATE 5 January: The Steenbergs and Swarts have been discharged from hospital.
WATCH Moments before the Helicopters collide:
More details of the tragedy: