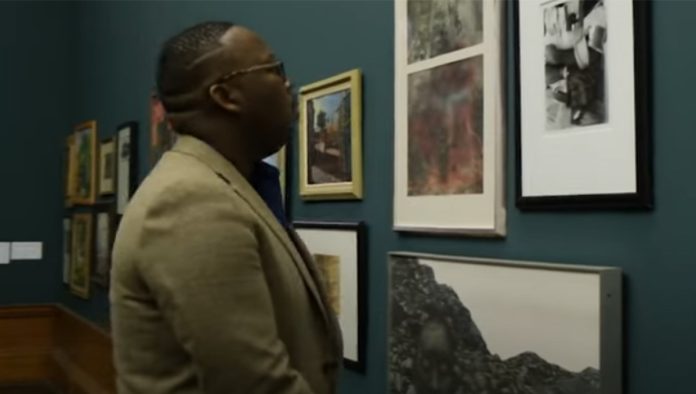 Here's what's coming up on Carte Blanche this week. You can watch the show today, Sunday 15 January in South Africa on DStv Now OR stream it overseas in most countries on Showmax from Tuesday 17 January if you're abroad.
It was a flagrant heist: a man walks into a prestigious art gallery in broad daylight, removes a painting from its walls, dumps the frame, and then simply walks out. No one so much as raising an eyebrow. But what seemed a brazen act of criminality was actually an experiment aimed at testing the security at the Johannesburg Art Gallery (JAG), Africa's largest. It boasts thousands of works including pieces by Pablo Picasso, Claude Monet, Gerard Sekoto, Walter Battiss, William Kentridge, and Sydney Kumalo. The collection is valued at between R500 million and R1 billion, but the gallery is now a shadow of its former glory. Derelict, dilapidated and in total disrepair with empty exhibit halls, crumbling walls and closed-off areas. Carte Blanche exposes the rot. (Producer: Eugene Botha | Presenter: Bongani Bingwa)
Watch the show overseas | Watch in SA on DStv Now
Also on Carte Blanche this Sunday 15 January
"The first I read of the tragedy in Boksburg was via an online news report. 'Nine people dead at the scene of a gas tanker explosion'. Shocked, I scrolled through social media for updates, some so graphic they made my stomach turn. A particular thread caught my eye; it suggested the death toll might double – perhaps triple – in the coming days. Third-degree burns, the author said, are rarely survivable. Now, all this time later, the death toll stands at 40. It's a catastrophe hard to comprehend and yet, it seems, many of those lives could have been spared." – John Webb, Executive Producer
It was early morning at the Tambo Memorial Hospital, still quiet for a Saturday. But the nursing staff were changing shifts, gearing up for the expected influx of trauma patients after Christmas Eve celebrations. Most residents in the Boksburg suburb of Plantation in Gauteng were likely still sleeping. As they slept, a liquefied petroleum gas tanker got stuck under a bridge – just a hundred-odd metres from the hospital. Despite the hour, it still attracted curious onlookers. The tank was slowly leaking gas into the air – inevitable catastrophe moments away. The driver tried desperately to get people away from the truck while frantic calls for emergency assistance went unanswered. The fire department eventually arrived, but the police and the Ekurhuleni Metro Police didn't show up until it was too late. Less than two hours after getting stuck, the tanker exploded, killing scores of people. Many more would succumb to their wounds later. Among the dead were workers from the Tambo Memorial Hospital. Could the tragedy have been avoided? Carte Blanche investigates those crucial minutes before the tanker exploded and discovers that lives could likely have been saved. (Producer: Hein Kaiser | Presenter: Claire Mawisa)
Watch the show overseas | Watch in SA on DStv Now
It's a collection of dusty Karoo hamlets known for their picturesque beauty. But, as in many small towns around the country, the Kannaland Municipality is failing its residents. More shocking than the non-delivery of basic services is that the municipality is being run by convicted criminals. The halls of its municipal buildings are walked by two convicted child rapists and a fraudster, all wielding significant influence. Yes, Kannaland's new Mayor, Deputy Mayor and Municipal Manager are all men with questionable pasts, their criminal records no hindrance to high office. Carte Blanche investigates. (Producer: Latashia Naidoo | Presenter: Masa Kekana)
Watch the show overseas | Watch in SA on DStv Now
For more than a year our team at @ActionSocietySA has been fighting to have the Kannaland mayor, a convicted child rapist, removed from office. Well he was gone and is back again. Watch @carteblanchetv this coming Sunday for more. This can never be okay! pic.twitter.com/vtSgJYp2Bv

— Ian Cameron (@IanCameron23) January 12, 2023
If you're overseas – you can watch #CarteBlanche from Tuesdays, and thousands of other popular local South African shows & movies by subscribing to Showmax International now. You can try it FREE for 14 days. 
Becoming IronMac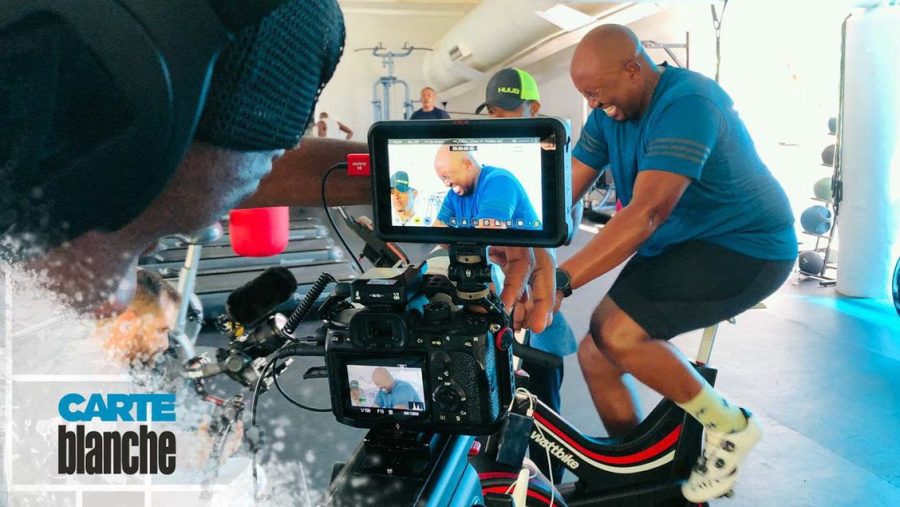 EXCLUSIVE PRODUCER COMMENTARY! It's gruelling, painful, exhilarating… How mounting the death toll among cyclists in hit-and-run accidents has spurred our very own Macfarlane Moleli to go above and beyond as he trains to compete in next year's IRONMAN race.
PICKS OF THE WEEK
Keyless Car Conundrum
Car-thieves-turned-hackers are targeting high-end keyless cars. It's a sophisticated MO that's effortlessly cracking advanced security systems. We unpack a well-orchestrated trend hitting South Africa.
If your car uses keyless fob. You might wanna watch this. https://t.co/sJX7HavjyI

— tshembho_ (@Tsh3mbh0) January 10, 2023
Mina I'm here manje pic.twitter.com/D6Vn0PS61i

— Khabzela (@Mziwabo) January 12, 2023
Find full episodes of Carte Blanche on DStv Catch Up.
Carte Blanche is on M-Net & M-Net HD [101],  15 January 2023 at 19:00 & again on M-Net Plus 1 [901] at 20:00
***
Please note: Carte Blanche is only available to international Showmax subscribers in Andorra, Australia, Austria, Belgium, Denmark, Finland, France, Germany, Greece, Iceland, Indonesia, Ireland, Italy, Liechtenstein, Luxembourg, Malta, Monaco, Netherlands, New Zealand, Norway, Portugal, San Marino, Spain, Sweden, Switzerland, United Kingdom. Not all titles are available in all territories. Showmax brings you the best South African series and movies, from the classics to the latest releases, from complete box sets to kids' favourites.