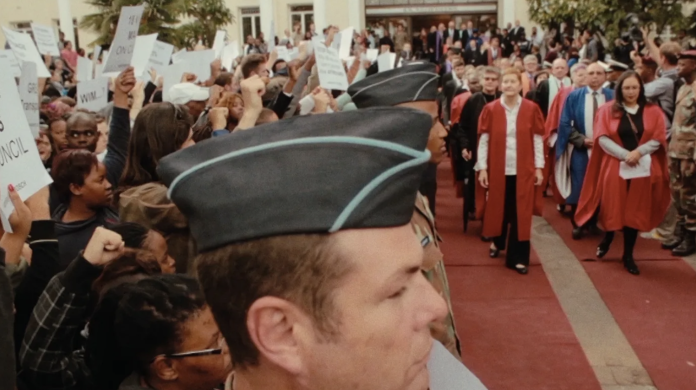 José Cardoso and Adrian Van Wyk's short documentary, 'What the Soil Remembers', had its premiere on Friday 27th at the International Film Festival Rotterdam (IFFR) in The Netherlands, where it is competing in the Ammodo Tiger Short Competition.
The documentary, 'What the Soil Remembers', deals with the ongoing trauma of the community of Die Vlakte, removed from their homes in the 1960s following Apartheid's segregation laws. The space was then converted into what is now Stellenbosch University.
'What the Soil Remembers' highlights how woefully lacking the reparations are; and just how few students and residents of Stellenbosch are actually aware of its history.
Today Stellenbosch University offers five student bursaries a year to descendants of the community of Die Vlakte, but that number is dwarfed by the 3,700 'Coloured' members of the community that were forcibly displaced.
Mixing archived images and current footage, the documentary emphasises the need still for further justice and increased reparations.
The film screens again on Thursday 2nd of February at 13:15 in Kino 4, Rotterdam. If you're in the area, you can find tickets and more information at:
https://iffr.com/en/iffr/2023/films/what-the-soil-remembers
WATCH TRAILER: What the Soil Remembers
UPDATE 29 January: South Africa's What The Soil Remembers has WON at the Rotterdam Film Festival.