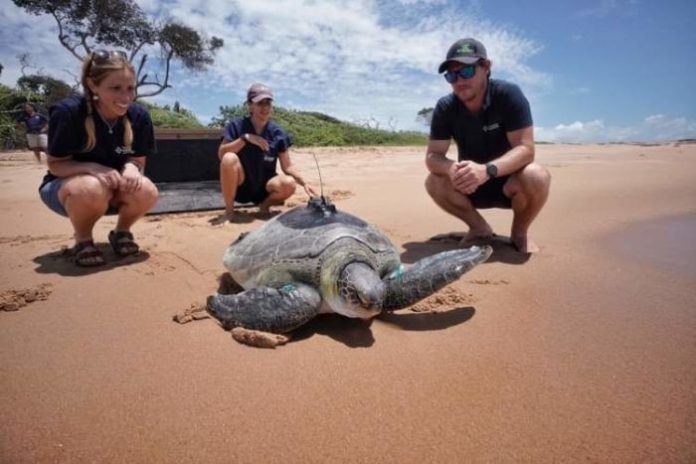 It's been yet another crazy week animal-wise in South Africa and around the world! From pigeons to tigers, here are six stories you may have missed.
ICYMI | ANIMALS GONE WILD! IT'S BEEN A CRAZY WILDLIFE WEEK
From a sea turtle that was released back into the ocean after eight years, to a pigeon making its nest out of cable ties to a bear that posed for 400 'selfies'.
What a week!
FOR MORE ANIMAL SIGHTING VIDEOS VISIT THE SOUTH AFRICAN WEBSITE
It was a long journey for Bob the green sea turtle who called Cape Town's Two Oceans Aquarium home for the past eight years.
Bob was found in November 2014 stranded at De Hoop Nature Reserve with multiple injuries, including severe bruising, fractures on the bottom shell, loss of scales and exposed bone.
After receiving expert care from the dedicated team at the V&A Waterfront's Two Oceans Aquarium, Bob was released into the Indian Ocean off the KwaZulu-Natal coast this week.
I'm not crying, you're crying!
Safe travels, Bob.
MUST READ | Bob the sea turtle returns to the ocean after 8 years at Two Oceans Aquarium – PICTURES
A pigeon showed remarkable creativity in building its nest out of cable ties outside a window at the Mitchells Plain Hospital this week.
Credit to the bird's ability to "upcycle" and reuse single-use plastics.
Certainly no 'bird brain'!
MUST READ | Only in South Africa! Bird makes nest using cable ties – PICTURE
A Canadian man has rescued a moose trapped in a fence after spotting the animal in distress as he drove past.
Kirk Barharn and his wife Angie Hillmer were driving in British Columbia when they came upon the moose tangled in a wire fence.
WATCH | Canadian man rescues trapped moose with bare hands
A black bear in Colorado has been posing in front of motion-detecting cameras, snapping hundreds of "selfies".
On one camera, roughly 400 out of 580 images were of the same bear.
ALSO READ | Bear poses for 400 'selfies' on wildlife camera – PICTURES
A second tiger in the matter of weeks was spotted on the loose in Gauteng this week.
Following on from the tragic ending to the story regarding the 8-year-old Bengal tiger Sheba who escaped from her cage in the Walkerville area, came the news that a young, 9-month-old tiger was roaming around Edenvale.
Depending on who you choose to believe, the juvenile tiger has either been recaptured – or could be looking at you through your window …
WATCH | Another tiger on the loose in Johannesburg [Video]
A video of a hippo roaming around a high school's premises in Tzaneen in Limpopo has gone viral.
According to sources, this is a regular occurrence as Merensky High School is near a river.
WATCH | Hippo roams around school premises in Limpopo