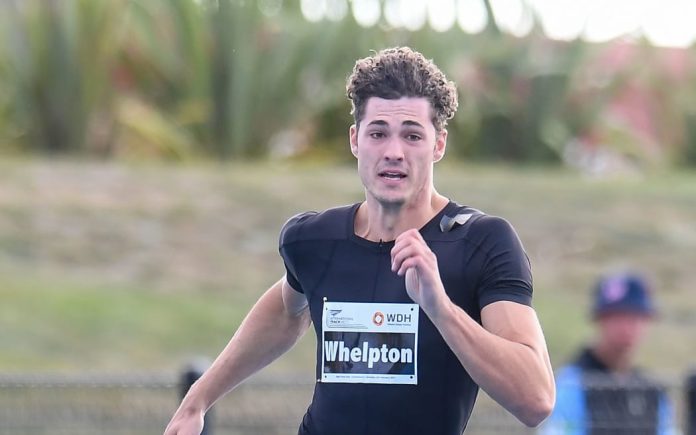 New Zealand Rugby are pursuing Tiaan Whelpton, a South African-born sprinter who clocked 10.09 in the 100m.
According to Stuff.co.nz, the 22-year-old Whelpton emigrated to New Zealand with his family in 2018 and gained citizenship in 2020.
ALSO READ: Springboks expecting hostile reception at World Cup
In an interview with the publication, Whelpton confirmed that the New Zealand Rugby union has been in contact with him about potentially joining the All Blacks sevens programme.
This comes after he caused a stir in the New Zealand sporting fraternity when he ran 10.09 in the 100m recently.
Whelpton, who was schooled at Paul Roos in Stellenbosch, admits to being tempted by the opportunity to switch from athletics to rugby. But has put his potential All Blacks sevens career on hold for now.
FOR MORE RUGBY NEWS VISIT THE SA PEOPLE WEBSITE
"People have talked about rugby," Whelpton said.
"I used to be more of a rugby player growing up. I played at a pretty high level in both England and South Africa, and went to one of the biggest rugby schools in the world in Paul Roos Gymnasium in Stellenbosch.
"There's certainly a lot of rugby there. My dad was a rugby player himself, and I've spoken to some guys at New Zealand sevens. But my heart lies in athletics and I'm going to take that as far as I can.
"Who knows? Maybe once I'm done with athletics, once I've broken the 10-second barrier, maybe I could be the first sub-10 rugby player…"
ALSO READ: Blitzboks suffer heavy defeat to All Blacks in Sydney Sevens final
Whelpton played rugby for Paul Roos until he was 17 but then decided to focus on athletics.
"I shocked everyone at school winning the inter-school meets. From there I went to the South African national finals and came fifth in the under-18 category [for 100m]."
His track and field coach in New Zealand, Andrew MacLennan, was full of praise for the South African-born star and believes he will only get better as a sprinter.
"It wouldn't surprise me if one day he does run under 10 seconds. He's got all the gifts to be able to do that really. He's a mega talent."
ALSO READ: Springboks will leave "no stone unturned" in bid for RWC success