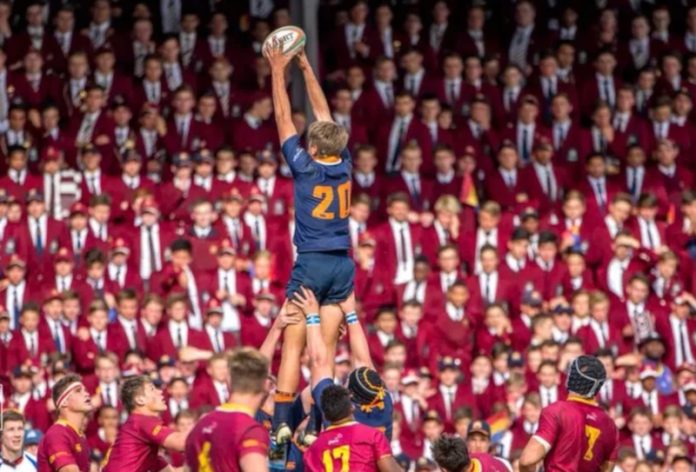 Grey College has been voted the greatest rugby school in the world, based on results and the number of professional players it produces.
Grey College has long been considered the greatest rugby school in the country and possible among the top five in the world.
The famed institution has now received international acclaim, with the Rugby Pod podcast hosts voting Grey the best in the world.
ALSO READ: Grey College fixtures pit them against tough opposition in 2023
Using results-based data from over the years as well as success rate in terms of professional players from each school on the list as the key barometers, the trio concluded Grey is without rival when it comes to a rugby programme.
"Without debate, Grey College has the single greatest rugby programme on the planet and by some distance. Their historical win rate, 91% since 1855, is perhaps the most impressive in any school sport," said the podcast host.
"A whopping 110 Grey College boys have gone on to receive U18 national colours, which is impressive considering the second-highest producer being Paarl Gym with merely 37. It shows how dominant Grey are.
The only other South African side on the list is Paul Roos in fifth place.
The rest of the top five are New Zealand's Christchurch Boys, Ireland's Black Rock College and Australia's St Joseph's.
ALSO READ: 2022 Schools recap — Paul Roos vs Grey
WATCH: GREY COLLEGE HEADS UP THE TOP FIVE GREATEST RUGBY SCHOOLS IN THE WORLD
ALSO READ: Grey fall short in World Schools Festival final
TOP FIVE GREATEST RUGBY SCHOOLS IN THE WORLD:
1. Grey College (South Africa)
2. St Joseph's (Australia)
3. Black Rock College (Ireland)
4. Christchurch Boys' (New Zealand)
5. Paul Roos (South Africa)
ALSO READ: Grey thump top English side at World School Festival