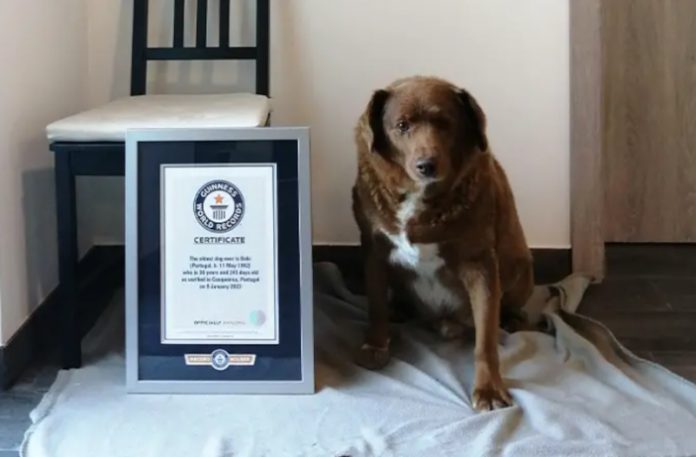 A 30-year-old Portuguese dog has been named as the world's oldest ever by Guinness World Records – beating a record that stood for a century.
PICTURE | Only in South Africa! Bird makes nest using cable ties
Bobi is a purebred Rafeiro do Alentejo – a breed that has an average life expectancy of 12-14 years.
The previous oldest dog ever was Australia's Bluey who died in 1939 at the age of 29 years and five months.
WATCH | DEAD SNAKE CHOKES BIRD
As of Friday, 3 February, Bobi was 30 years and 228 days old.
His grand old age has been validated by the Portuguese government's pet database, which is managed by the National Union of Veterinarians, according to Guinness World Records.
MUST READ | Bob the sea turtle returns to the ocean after 8 years at Two Oceans Aquarium – PICTURES
He has lived his whole life with the Costa family in the village of Conqueiros, near Portugal's west coast, after being born with three siblings in an outbuilding.
KEPT DOG'S EXISTENCE A SECRET
Leonel Costa, who was eight years old at the time, said his parents had too many animals and had to put the puppies down, but Bobi escaped.
WATCH | Canadian man rescues trapped moose with bare hands
Leonel and his brothers kept the dog's existence a secret from their parents until he was eventually discovered and became part of the family.
Time has taken its toll on Bobi, who now has trouble walking and worsening eyesight.
ALSO READ | Bear poses for 400 'selfies' on wildlife camera – PICTURES
New record: Oldest dog EVER – Bobi at 30 years and 266 days 🐶

The secrets to a long life, according to human Leonel Costa, is free roaming, human food and socialising with other animals 🥰️ pic.twitter.com/Ur5c2Gh8yb

— Guinness World Records (@GWR) February 2, 2023