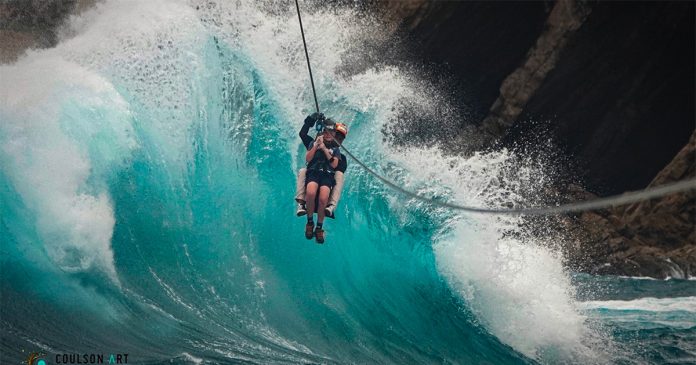 If you're looking for an adventure this weekend, or on your next holiday to South Africa… head to Mossel Bay for a ride on their exciting zipline – the world's longest over-ocean zipline! As you can see from the epic photos on this page, by Coulson Art Photography, it's the perfect bucket list item for adrenaline junkies! And in fact, for anyone. Thousands of locals and international tourists have been flocking to the Western Cape landmark since it was launched two years ago.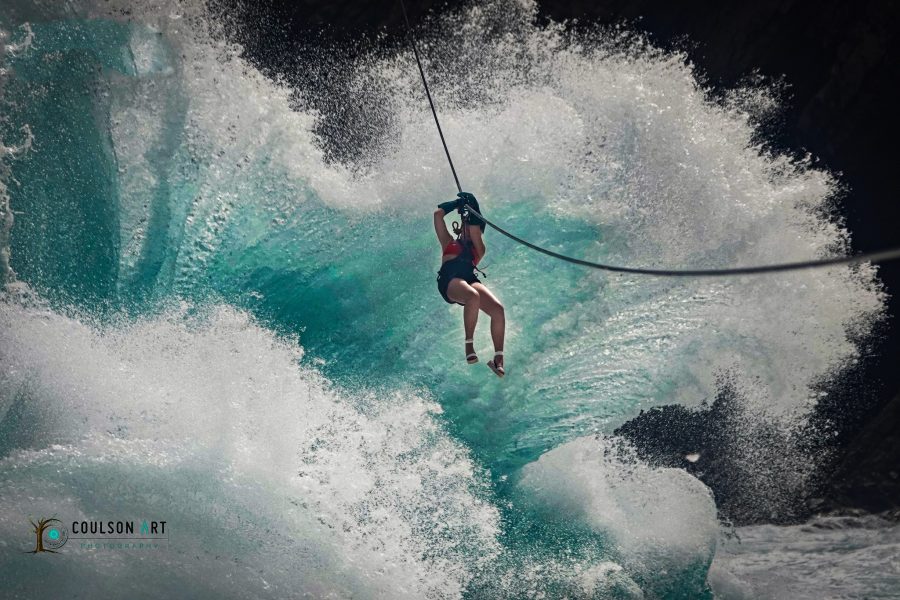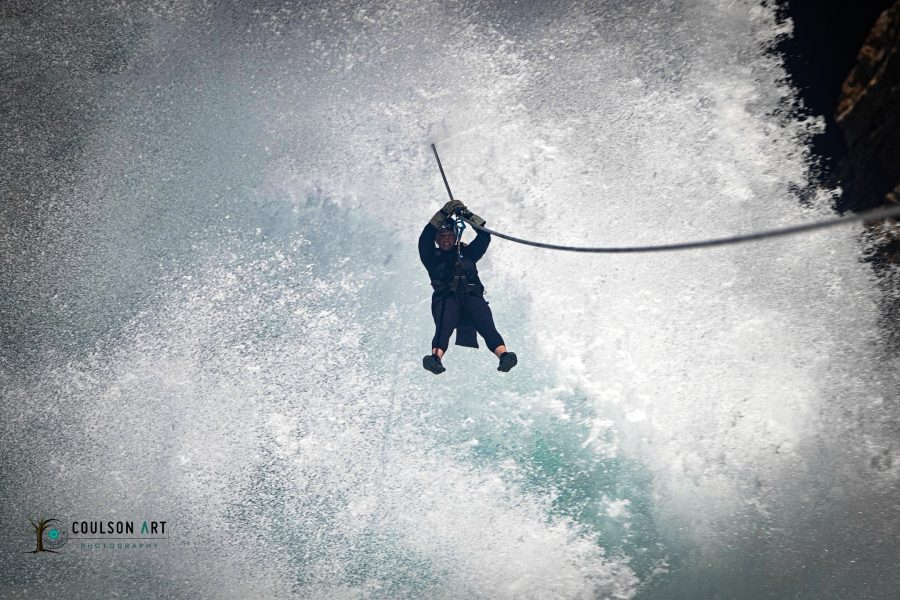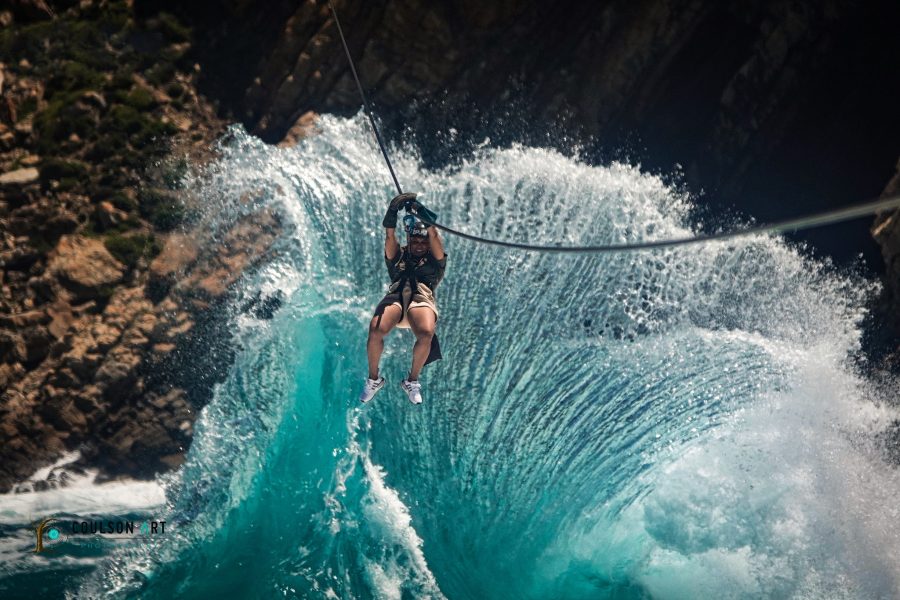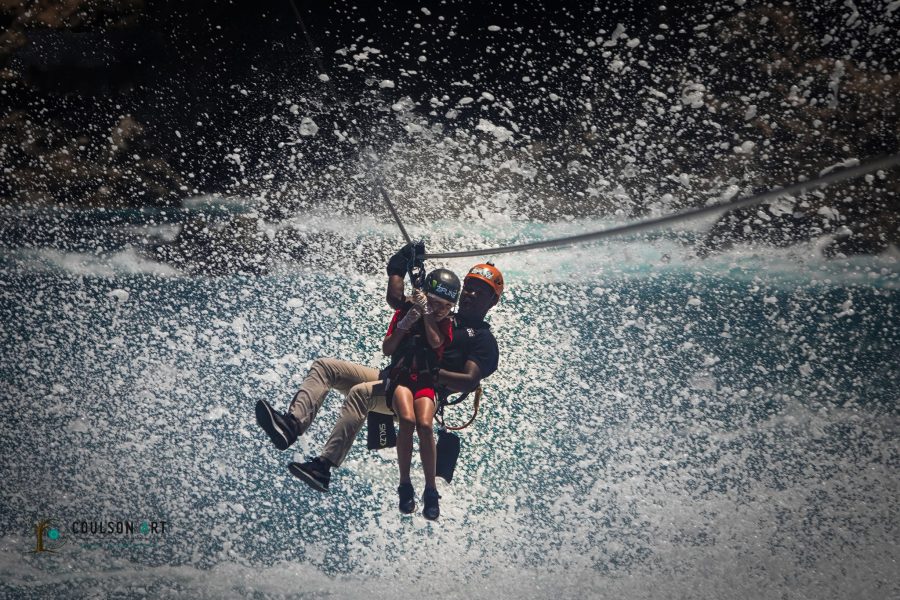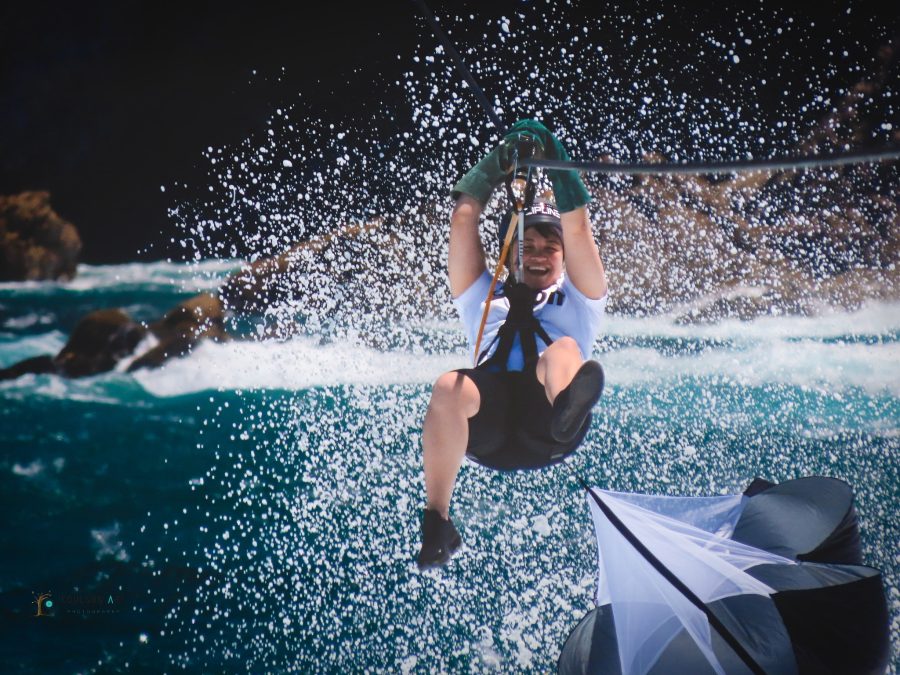 It's so addictive, one social media user admitted they did it 15 times in one day! A 70-year-old fan said it was so "awesome… I'm going to do it again. All the security was up to standard." And a few days ago, one South African woman revealed that in December she'll be enjoying the Mossel Bay zipline. "Promised myself, once I lose 50kg I am doing this," she wrote. "Well guess what… just hit my 50kg weight-loss goal!" (Congratulations!!)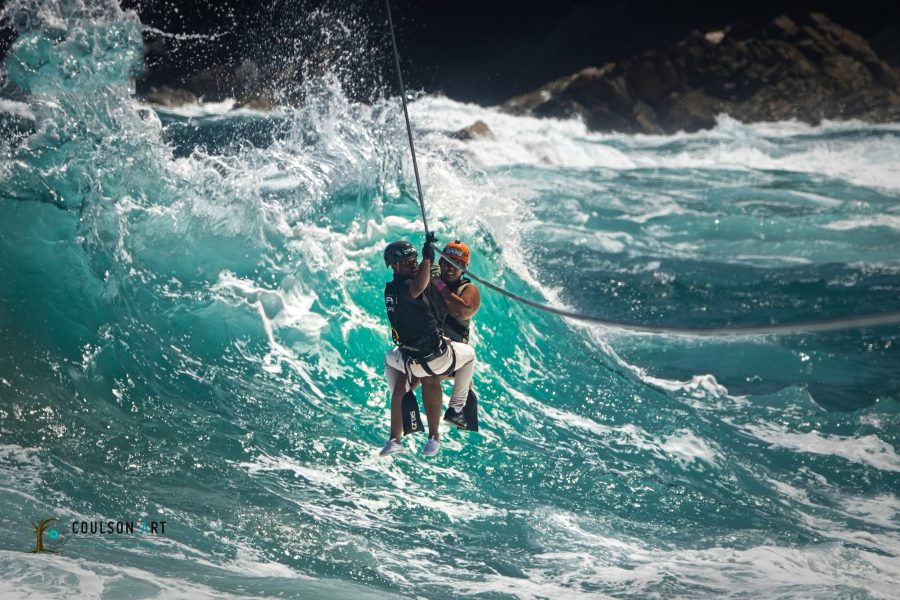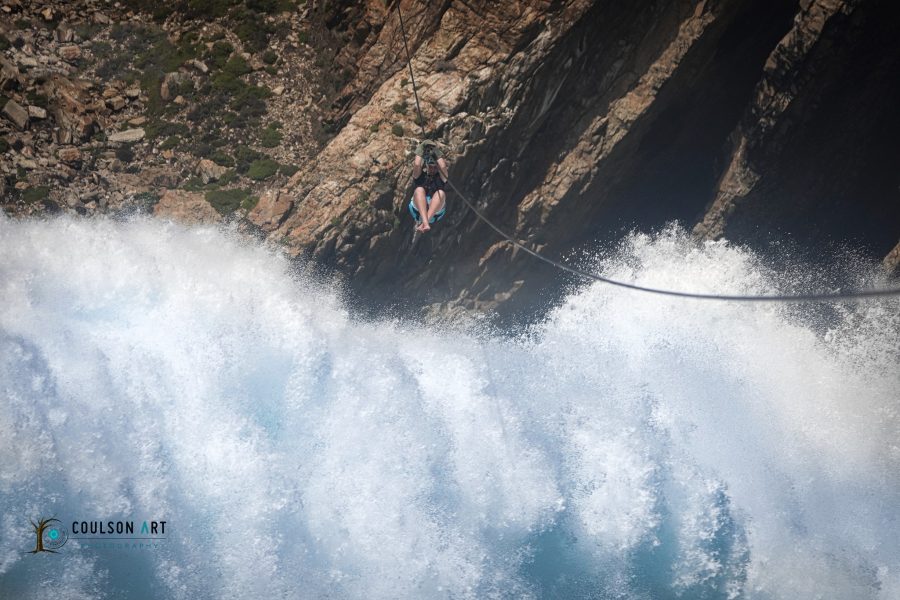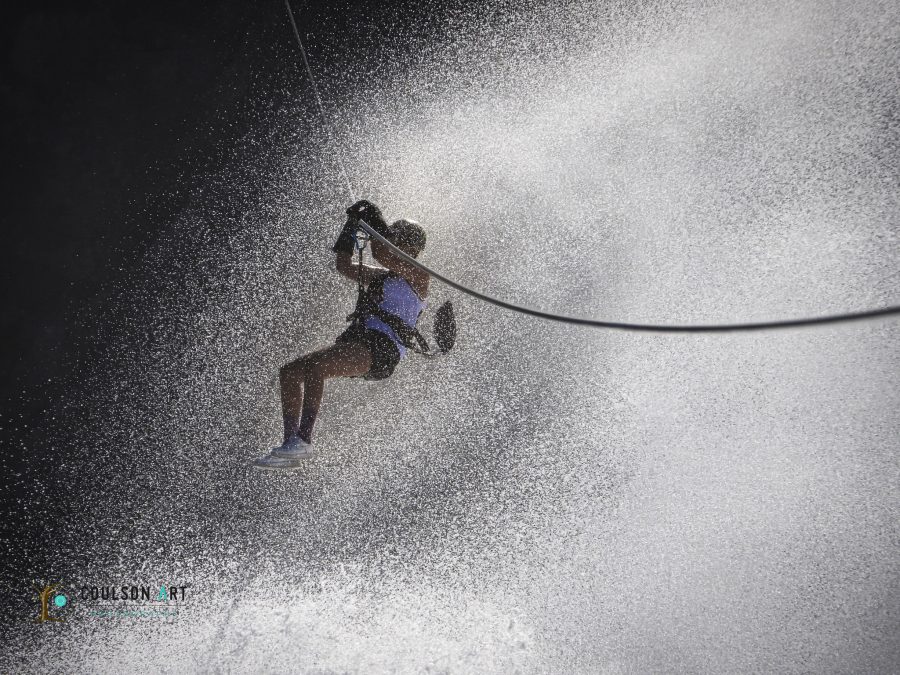 The ride, which was launched in January 2020 to boost tourism (just before the Pandemic struck!), stretches 1.1 km across the ocean, from the top of the rocky cliffs above the Point to the landing platform 1100 metres below. Dare devils can get up to a speed of 80km per hours!
Photographer Damien Coulson has braved the harshest ocean environment, no matter what the weather, to capture the amazing photos on this page, and for his clients so they can share their moment with friends and families for years to come.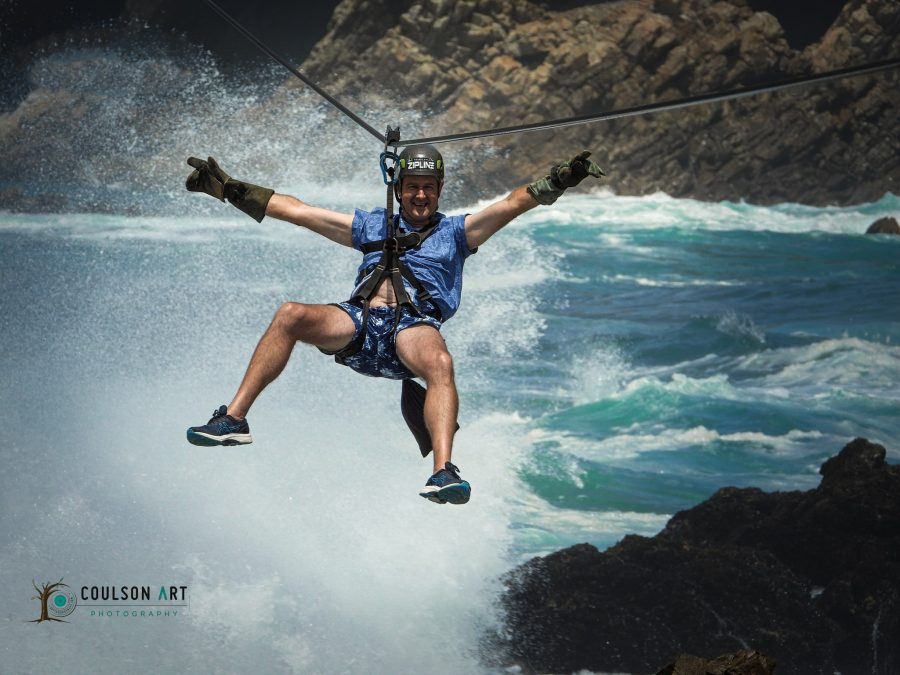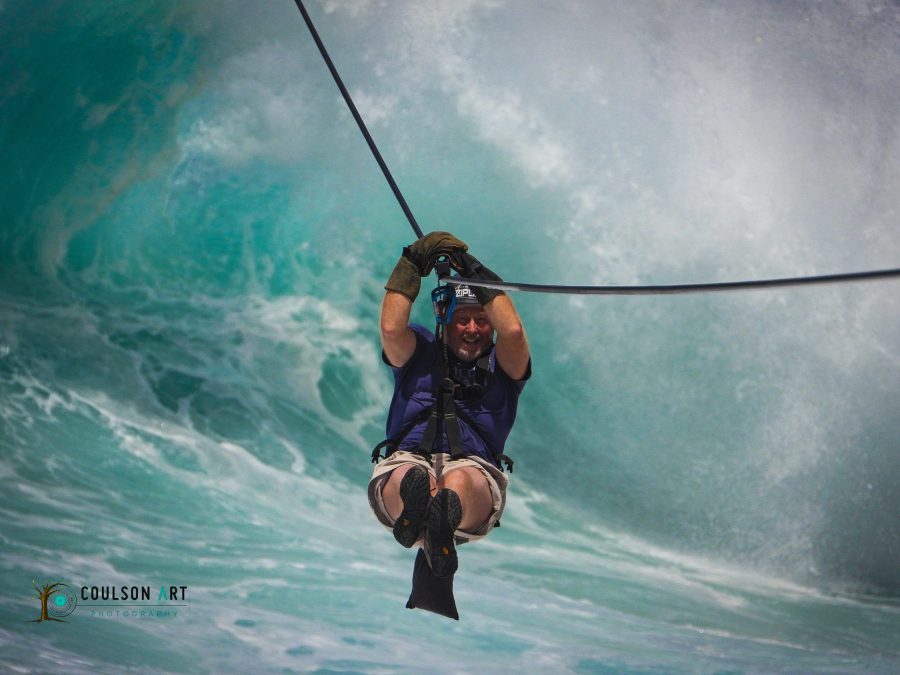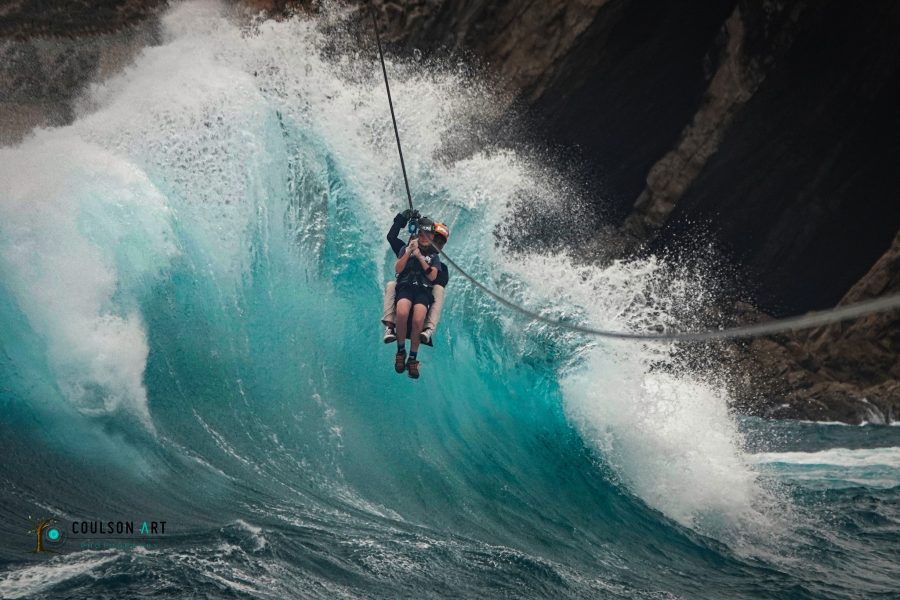 Damien says most tourists are "super amped for the experience – and even some with a degree of trepidation, but all have agreed that the Mossel Bay Zipline is a thrill of a lifetime!"
He told SAPeople he's done the zipline himself "and can honestly say it's an amazing experience. Like flying over water. Well worth it even if on the pricey side."
Prices are R800 per person, and pictures are R220 for a set of eight. The Zipline experience can currently only be booked on a walk-in basis at their office, BUT please read the helpful info on the website first: Mosselbayzipline.co.za (you need to be at least 8-years-old, weight a max of 120kg (265lbs) and a max 1,9m (6,23ft).
MORE