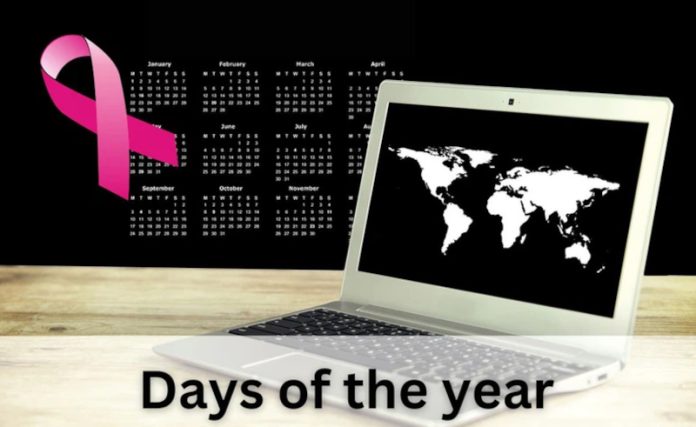 Most people have been affected by cancer, whether directly or indirectly.
On 4 February, we celebrate World Cancer Day; this is a day to honour those who are fighting cancer and those who have sadly lost their battle.
READ ABOUT THE PREVIOUS DAY HERE: Time to take your doggy on a date night
CANCER IS THE SECOND LEADING CAUSE OF DEATH
While there are various types of cancer, the disease most commonly manifests itself when cell mutations result in tumour-like growths.
Cancerous growths can spread and infect other parts of the body if not treated.
There is no denying that cancer is a serious and widespread health problem.
It is the second leading cause of death worldwide, after cardiovascular diseases, and it disproportionately affects socio-economically disadvantaged communities and countries.
Nonetheless, events like world cancer day remind us that advances in research, prevention, early detection, and treatment give us reason to be optimistic.
ALSO READ: Mark Pilgrim: Follower blasted for 'stop cancer meds now' comment
THE HISTORY BEHIND WORLD CANCER DAY
World Cancer Day, organised by the Union for International Cancer Control (UICC), is a relatively new holiday that aims to shed light on this age-old disease.
This day was formally adopted by the Charter of Paris in 2000, at the World Summit Against Cancer for the New Millennium in Paris.
The Charter was created with many goals in mind, including promoting research on cancer prevention and cure, as well as raising awareness and bringing about change in the services provided to patients.
ALSO READ: New book reveals Queen Elizabeth II battled cancer before death
The founders recognised that increased awareness and information would mobilise the global community to aid in the fight against cancer, so this day was established in the spirit of this charter.
The event focuses on the power of collective action as well as the importance of ensuring equal access to medical care, including diagnosis and treatment.
While it is understandable to feel overwhelmed in the face of cancer, this is a day of inspiration and hope because it is about taking positive action.
It was hoped that by making world cancer day an annual event, the Charter of Paris would remain in the hearts and minds of people all over the world.
The charter's goals and ideas will never be forgotten as long as there is even one person to celebrate the day.