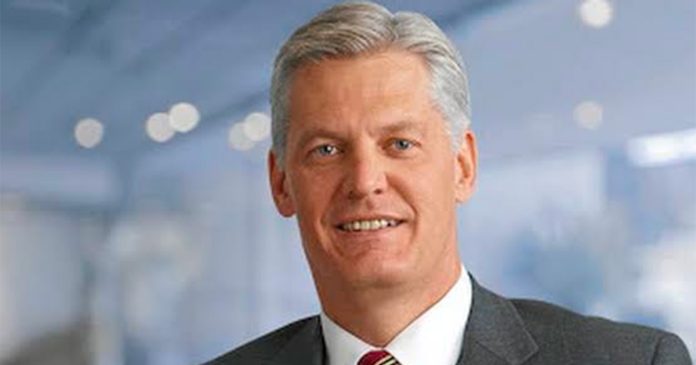 The Eskom CEO role is up for grabs. It may be the toughest job in South Africa. How much would you expect to be paid to fill the hot seat?
READ: Andre de Ruyter quits as Eskom CEO
Eskom have published a job advertisement for the position of its Chief Executive Officer (CEO) after Andre de Ruyter announced his resignation in December 2022.
De Ruyter's last day in office will be 31 March 2023.
ALSO READ | 'Idols SA' cancelled: Every winner of the show to date
It's arguably the toughest CEO job in the country – maybe the world!
The incoming CEO will be the 15th to have held the post since 1994.
READ | South African Guinness World Record holder to attempt back-to-back new records
While the new CEO's salary – and performance bonuses clauses are not known – this is how much De Ruyter earned during his time in the role.
Public Enterprises minister Pravin Gordhan confirmed in mid-2022 that De Ruyter was the highest-earning board member at R7.04 million per annum.
De Ruyter earned R1 654 000 for his first three months in charge in early 2020 and then R7 040 010 in both the 2020/21 and 2021/22 financial years.
Presumably, De Ruyter earned the same again in the 2022/23 period as justifying a salary increase would've been plain rude.
Is that worth the stress – and attempts on one's life?
MUST READ | Prison journalism: Programming in Pennsylvania prisons gave this lifer purpose
Meanwhile, the new CEO will oversee the unbundling of Eskom – the power utility will be divided into three separate divisions that handle the transmission, generation and distribution of electricity.
PICTURES | SOUTH AFRICA'S 7 MOST WANTED CRIMINALS
The job advertisement is being run through Drayton Glendower, an Executive Search Firm.
The advertisement says the incoming CEO will be responsible for "building an ethos of excellence and continuous improvement…" and "creating a high-performing organisation with a culture that maintains the highest ethical and governance standards…"
MUST READ | Bob the sea turtle returns to the ocean after 8 years at Two Oceans Aquarium – PICTURES
The ideal candidate holds a postgraduate degree in Engineering, Business Administration, Economics, or another suitable qualification at NQF level 8 with 480 credits.
An MBA would be an advantage.
ALSO READ | WHEN IS THE NEXT PUBLIC HOLIDAY IN SOUTH AFRICA?
The ideal candidate should have 15 to 20 years of senior management experience, preferably in emerging markets.
MUST READ | SOUTH AFRICA TO GET TWO 'EXTRA' PUBLIC HOLIDAYS IN 2023
They should have strong business skills and a successful track record in managing the strategic turnaround of a commercial entity operating in a complex environment.
Eskom has over 20 000 employees and has an annual turnover of over R50 billion.
ALSO READ | Bear poses for 400 'selfies' on wildlife camera – PICTURES
They should have a solid track record in mitigating systemic risks, proactively managing crises, and more.
De Ruyter assumed the position in late 2019.
He had the misfortune of overseeing the worst period of load shedding in the country's history.
De Ruyter was the 14th CEO since 1994 and the 11th since load shedding was first implemented in 2007.
ALSO READ | TOP 10 MOST EXPENSIVE PRIVATE SCHOOLS IN SA IN 2023
LIST OF ESKOM CEO'S FROM 1994 TO PRESENT
Allen Morgan (1994 – 2000)
Thulani Gcabashe (2000 – 2007)​​
Jacob Maroga​​ (2007 – November 2009)
Mpho Makwana​ (November 2009 – June 2010)
Brian Dames​​ (July 2010 – March 2014)
Colin Matjila (April 2014 – September 2014)
Tshediso Matona​​ (October 2014 – April 2015)
Brian Molefe (April 2015 – November 2016)​
Matshela Koko​ (December 2016 – May 2017)
​Johnny Dladla (June 2017 – October 2017)
Sean Maritz​ (October 2017 – January 2018)
Phakamani Hadebe (January 2018 – July 2019)
Jabu Mabuza (August 2019 – January 2020)
André de Ruyter (January 2020 – March 2023)