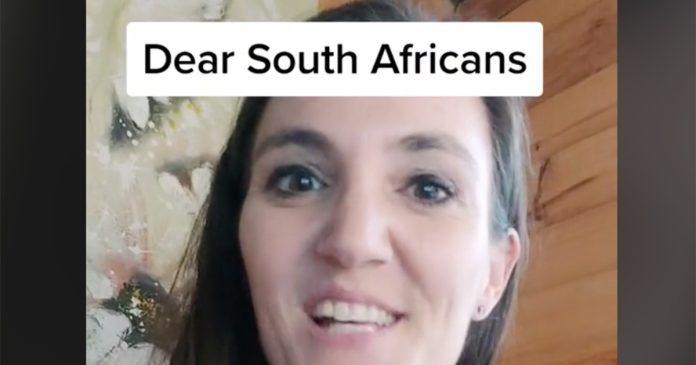 A paramedic whose video went viral earlier this week, after she appeared on Sky news discussing the devastating life and death impact of loadshedding, has posted another video message to TikTok that is equally powerful.
The first video by Medic Nix, MD of HealthTraining.co.za, was addressed to President Cyril Ramaphosa, accusing him of "doing f*ck all" while power outages brought the country to a standstill and endangered lives.
This time, Nix's message is to South African citizens, on the eve of SONA (President Ramaphosa's State of the Nation Address, scheduled to take place on Thursday). Watch below as she implores South Africans to 'UNITE against corruption and have our voices heard"… because "the only power an abuser has is in the victim's silence". Full transcript below.
WATCH Medic Nix: Dear South Africans
Transcript of Medic Nix TikTok Video:
Dear fellow South Africans
Change is in the air
Our future is on the line
Cyril Ramaphosa will be addressing the nation on Thursday evening, and he needs to talk about load shedding, the plan for the economy, basic income grants, the water crisis and possibly announcing a state of disaster for this country.
Now, did you know that the only power an abuser has is in the victim's silence? It is now the time for us to unite, and to have our voices heard; because South Africans are tired. Tired of corruption. Tired of poverty. Tired of crime. Tired of unemployment. Tired of empty promises. It is time to stand together, and to believe that change is possible.
I believe that we are at such a beautiful crossroads at the moment, and we need to stand together with love and light. We cannot let anger and destruction lead us. We need to unite. We need to stand together. We need to have our voices heard, because change is possible, and change is coming. Keep living in hope, we are a nation of hope and resilience, and that is all I have to say about that.
FOLLOW MEDIC NIX: