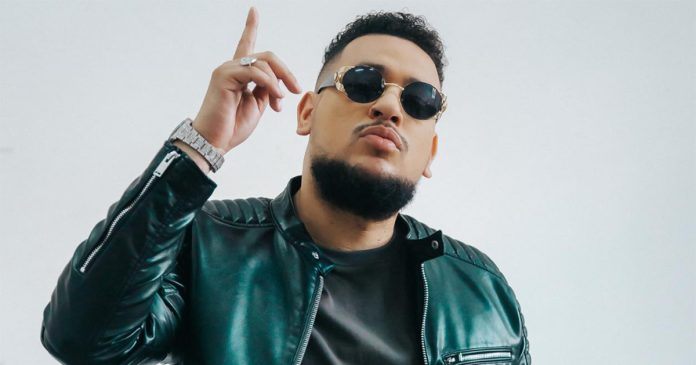 A SABC interview with a hitman (inkabi), who revealed how they are hired to murder high-profile people, had social media buzzing following the shocking recent deaths of musicians Kiernan "AKA" Forbes, DJ Sumbody, and Vusi Ma R5.
ALSO READ | RIP AKA: Police investigate 'a person of interest' in murder
THE HITMAN: 'I CONSULT THE ANCESTORS OF MY TARGET'
Fans of rapper Kiernan "AKA" Forbes' believe the men who killed him in Durban on Friday, 10 February were hitmen (also known as inkabi) ordered to assassinate him.
A South African inkabi recently shared a chilling account of how they operate in an interview with SABC's investigative show, Cutting Edge.
In the interview the hitman reveals they get paid a minimum of R40 000, hack phones and pray before eliminating the target, etc.
In the video the inkabi reveals that they're sometimes hired to get rid of politicians, people in taxi wars, for life insurance claims, by rogue police officers, business people, politicians, or gang members who want to take out their opponents.
"I am hired to help people who are in trouble. You find us in church a lot. We go there to ask for forgiveness. We believe more than all the congregants. We pray to be cleansed because we shoot people for a living."
"This job requires boldness and bravery. You should not have a conscience. You should be able to sit and eat with a person and later eliminate them because you have been paid to do so."
"Our clients are high-ranking people. I operate like intelligence. I research my targets. I monitor their movements. I find out about their habits. I investigate where they live. I have to be thorough to avoid mistakes."
"I hack their phones to see whom they communicate with. After I am satisfied with my investigation, I then consult the ancestors of my target. I perform a ritual in the river and ask permission to eliminate them because they are troublesome."
When he's asked how much they get paid, the hitman reveals that it depends on the client and that their status detrmines the fee.
"It depends on the client. There are high-ranking people, business people, and ordinary people. Their status determines the fee. But the minimum charge is R40 000."
ALSO READ | 'Where I go, you go': Inside AKA's 'last conversation' with Tibz 
HOW AKA AND TIBZ WERE MURDERED
The police in Durban revealed they are looking into a person of interest, who might be behind the murder of award-winning rapper Kiernan "AKA" Forbes.
Iharare reports that police said two unidentified men appeared from the dark, crossed the road to where AKA and Tebello were, and fatally shot them at close range.
The popular rapper and his former manager, Tebello "Tibz" Motsoane, were shot and killed at Wish restaurant in Florida in Durban on Friday, 10 February night.
Police spokesperson Robert Netshiunda, who didn't want to divulge too much information, told City Press: "It is still early in our investigation and the team is yet to brief me. I know they are following some leads."
KZN police spokesperson Colonel Robert Netshiunda also revealed the incident occurred after 22:00.
"Information at police's disposal at this stage indicates that the men were walking towards their vehicle from a restaurant when they were allegedly approached by two armed suspects who walked to them from across the street and shot the victims at close range. The suspects are reported to have fled from the scene on foot," said Neshiunda.
AKA and Motsoane were declared dead at the scene.
The motive for the shooting is unknown at this stage.
ALSO READ | 'One of SA's greats': US rapper Swiss Beatz pays tribute to AKA
ALSO READ | Tweeps fear Cassper Nyovest may be 'next' after AKA, DJ Sumbody, Vusi R5 deaths