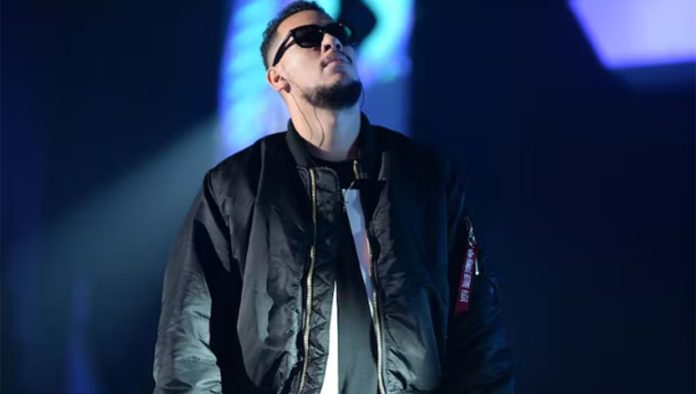 Twitter users were in shock when they found out that "Sim Dope" was in fact a real person at the memorial service for late rapper AKA held at the Sandton Convention Centre on Friday, 17 February.
AKA was shot dead outside Wish restaurant on Florida Road in Durban late on Friday, 10 February.
ALSO READ: 'Your were robbed off your time': Zinhle's sweet tribute to AKA
SIM DOPE TRENDS FOLLOWING SPEECH AT AKA'S MEMORIAL 
Many know "Sim Dope" as one of AKA's song.
However, at the rapper's memorial service, his close friend Simphiwe Gumede was introduced as the man behind the song title – which is in fact his nickname.
I can't believe Sim Dope is a real person. Artists are so creative lol we be singing along to songs with some really cool meanings behind them.

— 𝐆𝐢𝐠𝐢 👼🏾 (@LitSego) February 17, 2023
ALSO READ: 'Heartbroken': Lynn Forbes reacts to Nadia Nakai's tribute to AKA
FIVE THINGS TO KNOW ABOUT SIM DOPE
1. AKA GAVE HIM THE NICKNAME 'SIM DOPE' 
While delivering a speech at AKA's memorial service, Sim Dope revealed that AKA had given him the nickname.
Sim Dope explained that when he joined the rugby team at their school, AKA told him that he needed a nickname.
"Now that you are a 'boet' you can't be going on a Saturday and be known as Simphiwe, I mean that's not dangerous," he said.
He then said that he told the rapper that he was the "lover boy" writing love letters so he should come up with the nickname… and he did! That's when "Sim Dope 11" was born.
2. SIM DOPE INSPIRED AN AKA SONG? 
Gumede revealed that AKA told him his life is about to change because he wrote a song about him and their life together.
"I wrote a song dawg… about you, and me, life and everything," he quoted AKA as saying.
He went on to say that the rapper told him that he meant a lot to him.
Watch the Sim Dope music video below…
3. HE IS THE SON OF A BUSINESSMAN 
Sim Dope is the son of businessman Robert Gumede. Robert is the founder of the IT firm Gijima Technologies and its holding company Gijima Group.
ALSO READ: Cassper addresses beef with AKA, says it was 'exaggerated'
4. HE ATTENDED ST JOHNS COLLEGE WITH AKA 
AKA met his longtime friend back in school when they attended St Johns College in Johannesburg.
5. HE IS BELIEVED TO BE MARRIED 
Sim Dope is believed to be married. However, he lives a very private life so there is not much information on his marriage.
ALSO READ: AKA's tombstone: Understated elegance or 'cheap'? [photos]