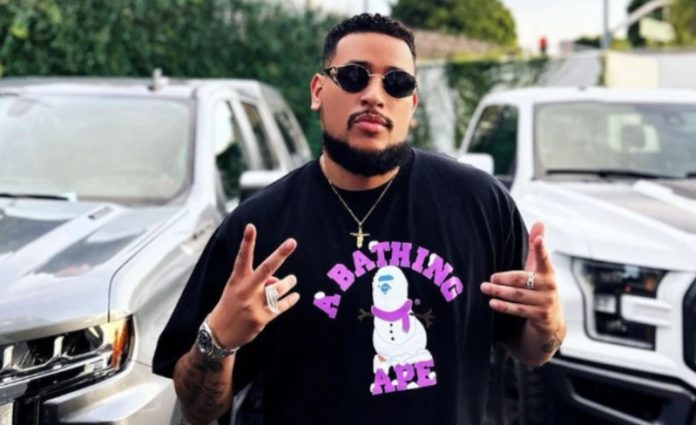 Top Johannesburg school St John's College has paid tribute to its former pupil Kiernan Forbes, better known as AKA, following his tragic murder on Friday, 10 February.
ALSO READ: 'Heartbroken': Lynn Forbes reacts to Nadia Nakai's tribute to AKA
AKA matriculated from the school in 2006.
A flag at the school was flown at half-mast in his honour.
ALSO READ: 'Your were robbed off your time': Zinhle's sweet tribute to AKA
TRENDING | Who is Sim Dope? Five things to know about AKA's close friend
In a Facebook post, St John's College wrote: The St John's College Community is saddened to learn of the tragic passing of Kiernan Forbes (Alston 2006), better known to his fans as AKA.
Kiernan joined St John's in the Prep. He played basketball and was an avid football fan who played for the seconds. Kiernan was also actively involved in Interact in his senior years and was elected as the club treasurer.
'THOUGHTS AND PRAYERS WITH AKA'S PARENTS'
His love for rap music began in Remove.
"Several of us would sit on the benches overlooking Burger Field and write songs," said Dr Sizwe Mpofu-Walsh (Second Prefect Nash 2006).
"It was clear from then that he was destined to be a great performer."
Kiernan, along with Sizwe and Nhlanhla Makenna (Head of School Hodgson 2006), formed the rap group Entity during their College years and were nominated for a KORA All Africa Music Award for Best African Hip-Hop in Lower V.
Kiernan delighted his fans and fellow Johannians when he returned to the St John's College Easter Rugby Festival in 2019.
"I am rocked to my core at the news of Kiernan's untimely passing. He rose to levels of artistic greatness in his short life that should inspire all in the Johannian community," said Sizwe.
Our thoughts and prayers are with his parents, Tony and Lynn, his brother Steffan (Hodgson 2010), his daughter Kairo, and all who knew and loved him.
ALSO READ: Cassper addresses beef with AKA, says it was 'exaggerated'