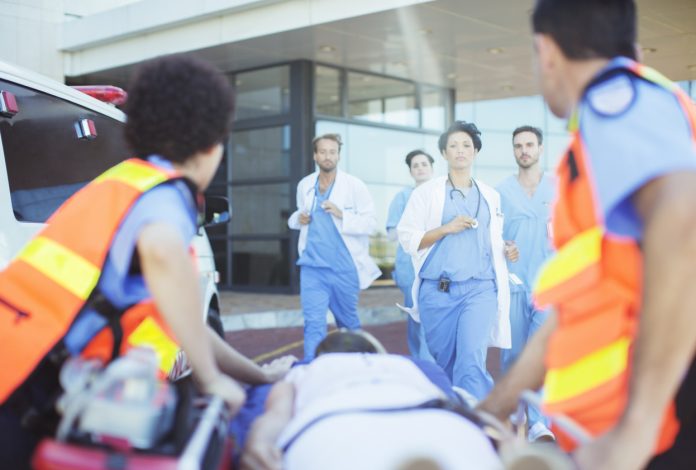 A middle-aged woman tragically bled to death at her Britstown home in the Northern Cape of South Africa, over the weekend, due to the unavailability of a state ambulance to ensure that she was able to access medical care.
Sadly, the 52-year old woman's family did not have R1,500 to call for the private ambulance that was parked at the local clinic to ferry another patient to De Aar. The health department was also not prepared to sponsor the private ambulance for the patient, according to Cllr Bennie Swanepoel from the Emthanjeni Municipality. He says:
"The tragedy has once again shone the spotlight on the ongoing decline of the Northern Cape Health Department's Emergency Medical Service (EMS).

"This is the third consecutive week that Britstown has been without its own ambulance. Recently, a stab victim was treated by a local nurse in the street. He put a drip up for the patient, while they waited for an ambulance to eventually arrive."
When available, an ambulance that travels from Vosburg to De Aar assists. Another sponsored ambulance, which already has 500,000 km on the clock, is also parked at the clinic but is allegedly not of much use.
The DA says with Britstown situated on the busy N12, with the N10 passing through it, Britstown should have at least two dedicated and operational government ambulances available for emergencies at all times.
According to the DA, the entire province is suffering poor EMS and an ever-deteriorating ambulance service. "Everyone's life matters and their untimely death, whether due to a lack of ambulances or a shortfall of R1500, is simply unjustifiable," Swanepoel said in a media statement on Tuesday.