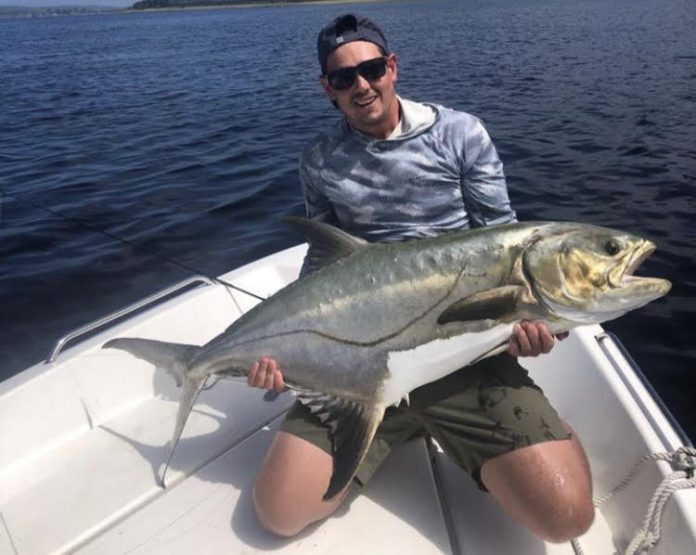 Proteas wicketkeeper-batsman Quinton de Kock is not only handy with the willow, he is clearly and excellent fisherman too!
ALSO READ: Duminy to quit Paarl, join Proteas
De Kock seizes every available opportunity to take a break from wearing the gloves and get out his fishing rod in the hopes of landing his next 'big one'.
QUINTON DE KOCK QUIT TEST CRICKET IN 2021
And that's exactly what the 30-year-old did recently!
ALSO READ: In and out: Proteas coach backs up his picks
Taking to his Instagram page on Monday, 27 February 2023, De Kock wrote: "Finally landed the fish of a life time! Been searching for this dinosaur for a long time and today I finally got it !🤘🎣"
View this post on Instagram
ACE | WATCH: Quinton de Kock has a hole-in-one!
It's unclear where De Kock was fishing or what type of fish he landed (anyone able to help?)
PICTURE | DE KOCK GOES FISHING ON NEW YEAR'S EVE – LANDS A MONSTER!
De Kock more often than not can be spotted on the Knysna Lagoon.
De Kock sensationally quit the Test arena in late 2021, but remains part of the Proteas' ODI and T20I squads.
ALSO READ: Bavuma wants Proteas to move on