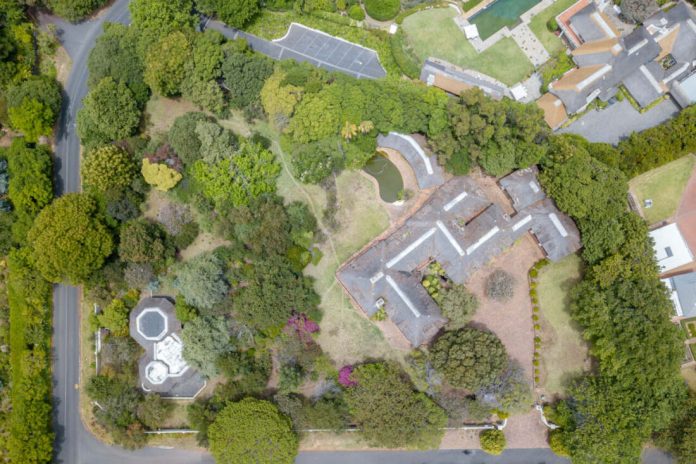 The Gupta family's sprawling seven-bedroom, six-bathroom mansion in Cape Town has been SOLD.
ALSO READ | MARK PILGRIM: NO HEALTH UPDATE IN A MONTH AS FANS WORRY
Richard Huxham-Hardie from Hardie Property, the sole agent overseeing the sale of the property in Constantia, confirmed to The South African website on Thursday, 2 March that 'a sale has been agreed'.
The property was on the market for R20 million.
At this stage there is no confirmation as to the sale price agreed upon.
PICTURES | Baboon euthanised by SPCA was shot 22 times by pellet gun and blind (WARNING)
The property was one of the assets seized by the National Prosecuting Authority (NPA) in 2021.
The Gupta family bought the mansion in 2005 from the son of former British Prime Minister Margaret Thatcher, Mark Thatcher, for R17 million.
MUST READ | Temba Bavuma bags a PAIR on Test captaincy debut
A video of the property showed how badly the mansion has deteriorated after being left vacant for several years.
The pool is a sickly green colour, the thatched roof has holes and the interior has been severely damaged by water.
Despite the property's appearance, Hardie confirmed the mansion garnered a steady stream of interest from would-be buyers and 'multiple offers on the property were received'.
ALSO READ | WHEN IS THE NEXT PUBLIC HOLIDAY IN SOUTH AFRICA?
MANSION HAS 7 BEDROOMS
Hardie added that the property is selling for a steal, at a fraction of the price of what properties are worth in one of South Africa's most sought-after areas.
ALSO READ | SOUTH AFRICA'S TOP PUPIL PLANS TO STUDY AT UCT
"The structure is safe, it's sound. So, I think someone can take the structure of it. Obviously, it needs a new roof, everything inside needs to be stripped back but I believe the structure of the property is solid," Hardie said.
The property, situated in Dawn Avenue, boasts an ERF size of 8 105m2
It has seven bedrooms, six bathrooms, two garages, a separate one-bedroom cottage and a guard house.
Monthly rates are R11 577.
ALSO READ | UPDATE: WHAT HAPPENED TO THE CHEETAH THAT STROLLED INTO SAFARI LODGE?