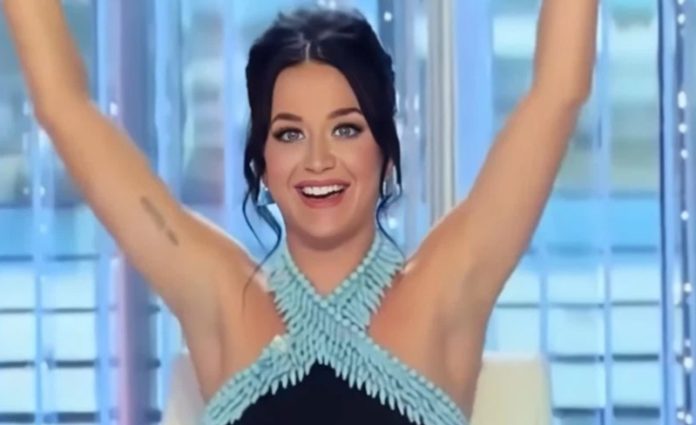 Katy Perry is known for her chart-topping hits, fashion sense and hunky fiancé, Orlando Bloom.
But, when she recently started speaking Afrikaans after an American Idols audition, the world gasped – And South Africans cheered.
ALSO READ: Yikes! Adele, Ed Sheeran 'too busy' to perform at King Charles's coronation
KATY PERRY BREAKS OUT IN AFRIKAANS
When South African singer Stefan Benz first stepped out in front of American Idol judges, it seemed like any other audition.
But it all changed when the 16-year-old Afrikaans singer from Centurion started singing.
Benz broke out in a soulful rendition of the Brian McKnight song, "One Last Cry," and the judges – Katy Perry, Luke Bryan and Lionel Richie – were more than impressed.
The singer scored himself a golden ticket.
But that wasn't the most impressive part.
Before giving him his golden ticket, judge Luke Bryan asked Benz to say, "you are going to Hollywood" in Afrikaans.
Soon after, Katy Perry threw her hands in the air and exclaimed: "Jy gaan Hollywood toe!".
View this post on Instagram
After his golden performance, Benz, who told the judges he moved to Los Angeles to chase his dream of becoming a musician said:
"I got the @americanidol #goldenticket. See you in Hollywood!! Thank you everyone for all the love and support. I see all the comments, posts, tags and my journey is just beginning. Let's get it!! 🎫✨".
He even shared a photo of himself with his golden ticket.
ALSO READ: Baby boy! Keke Palmer shares hilarious birth announcement pics
INTERNATIONAL SINGING SENSATION
Since moving to Los Angeles to chase his musical dreams, Benz has rubbed shoulders with international singers like Jennifer Lopez, Avril Lavigne and Charlie Puth, Jacaranda reports.
Caught @charlieputh backstage at the @iHeartRadio awards and had a chat. U haven't seen the last of us together let's put it that way 🔥 pic.twitter.com/owcoGjLtvz

— Stefan Benz (@itsstefanbenz) March 24, 2022
After sharing his American Idols success on social media, local stars, and fans soon chimed in with messages of congratulations.
"You go boy🙌," Afrikaans singer Arno Jordaan wrote.
"Yay!! 👏," singer Charlize Berg wrote.
"Oh wow! Katy has a good ear, she nailed the accent and the sentence!," one fan wrote.
"Represent Home boi…you have our prayers and stay proud of where you come from ♥️," another added.
ALSO READ: Miss Supranational SA: Ayanda Thabethe debunks obesity myths