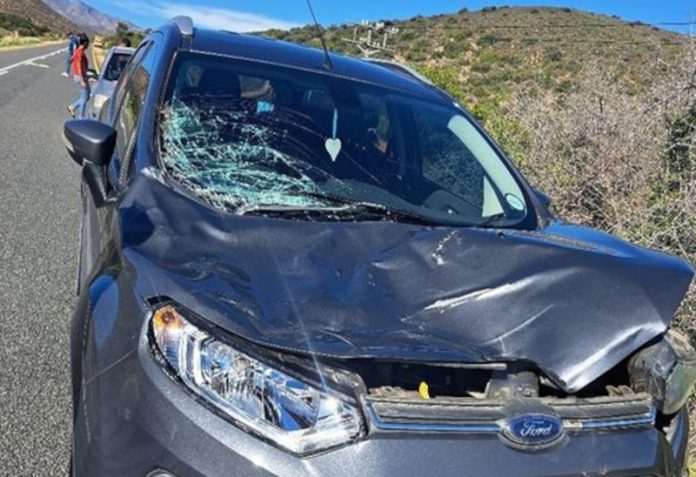 Two teachers were left traumatised and needed to be transported to hospital when a kudu jumped in front of their car.
As reported by the Arrive Alive website, a kudu jumped in front of the grey Ford Ecosport in which the teachers from Vlakteplaas Ucc Primary School were travelling.
ALSO READ: School bus with 96 children involved in accident
KUDU JUMPS IN FRONT OF VEHICLE
ALSO READ: Car CRASHES into ambulance attending to an accident
Unfortunately, they could not avoid colliding with the animal, causing a significant impact.
Thankfully, the teachers emerged from the incident unharmed, but they were still taken to a nearby hospital in Oudtshoorn for treatment due to the emotional trauma and shock they experienced.
As is often the case with unexpected accidents, the incident left the teachers feeling shaken, and they were grateful to have escaped without injury.
ALSO READ: Seven people killed when two cars catch fire in accident
However, even though they avoided physical harm, the trauma of the accident was still significant enough to require medical attention.
There was no news on the state of the kudu at the time of publishing.