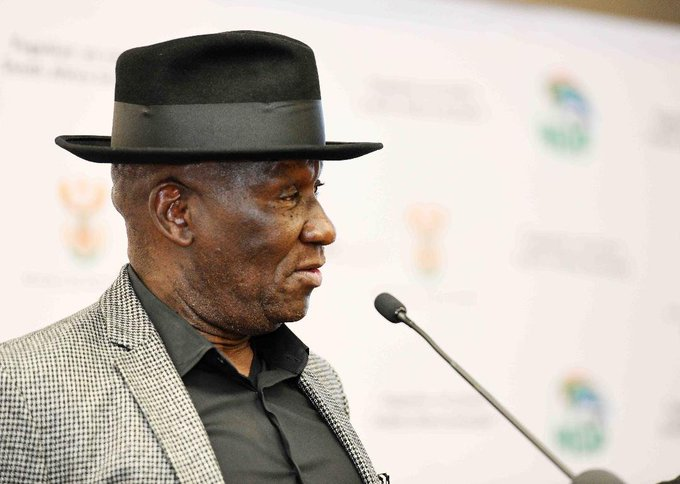 South Africans are calling for Police Minister Bheki Cele to step down after failing to solve the murder of AKA that happened on camera for the world to see.
SOUTH AFRICANS CALL FOR JUSTICE FOR AKA
Almost 9 000 people have signed an online petition calling for 'Justice for AKA'.
ALSO READ: AKA murder update: Cele says several cellphones have been collected
The rapper, whose real name was Kiernan Forbes, also affectionately known as Supa Mega, was shot and killed outside WISH, a popular restaurant in Florida Road, Durban, on 10 February 2023.
AKA was laid to rest on 18 February during a private ceremony at West Park Cemetery in Johannesburg while police promised to investigate his murder.
Many South Africans expressed shock that Cele remained in his position as Police Minister after President Cyril Ramaphosa's cabinet reshuffle on Monday, 6 March 2023.
ALSO READ: SASSA: This is how you apply for your R350 Social Relief GRANT
CELE IS UNABLE TO SOLVE A MURDER CAUGHT ON CAMERA
A WhatsApp message doing the rounds reads: Finally, the reappointed Minister of Police, Bheki Cele, has still been unable to solve a murder caught on camera."
It then asked people for their opinion and not to swear.
Western Cape Premier Alan Winde says he is disappointed that Cele has retained his post.
ALSO READ: Tshwane: Here's your UPDATED load shedding schedule for WEDNESDAY
CELE HAS NO APPETITE TO SOLVE CRIME
DA Minister of Police Oversight and Community Safety Reagen Allen said, "It is regrettable that President Ramaphosa did not use this excellent opportunity to appoint a capable and new minister of police to take policing into a new dimension."
"Residents of our province, and quite frankly across the country, are yearning for a trustworthy, reliable, fully resourced, well-trained, and professional service that will fulfill its Constitutional mandate of keeping South Africans safe. The current minister has no appetite to combat crime or create safer communities across the province.
CELE SAYS THEY ARE DIGGING DEEP INTO THE CASE
On Tuesday in Westbury, Cele said police are progressing in the AKA murder case, although slow.
Cele said police had booked several cellphones that form part of AKA's murder investigation.
ALSO READ: SASSA: There is no money to pay GRANTS