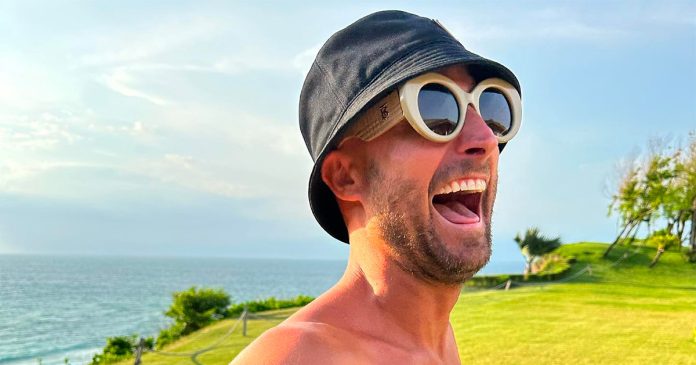 Australian DJ and music producer FISHER is super excited to be performing again in South Africa on Friday night. So excited that he posted a video of himself blurting out a bunch of South African words like China, bru, biltong and Shosholoza in a very lekka lekker SA accent!
The well know 'Strayan DJ (full name Paul Nicholas Fisher) joined the growing throng of international celebrities like Tom Cruise, to declare their love for South Africa with a caption that included #ilovesouthafrica! He also proved he has a South African accent as good as Katy Perry who recently spoke in Afrikaans on American Idol! Watch Fisher below.
Fisher captioned the video for his 1,5-million fans, saying:
"LEKKER LEKKER MY CHINAS THE FISH IS BACK !!!! SEE YOU ON THE DANCE FLOOR @ultrasouthafrica LETS GO 🇿🇦🇿🇦🇿🇦 #ilovesthafrica"
WATCH Aussie DJ Fisher nail the South African accent
View this post on Instagram
Foreign fans think Fisher's SA slang is "the langauge of fish"!
Foreign fans were totally confused and asked what he'd been drinking or smoking! One said: "HAHAHAHA excuse me sir what" and another decided it was just "the language of fish. 🤣"
The real South Africans made themselves known with comments like Michelle Cordy's "😂😂😂 kak funny", while @_christah was kind enough to offer an explanation:
"For those wondering what he's saying… it's all random classic South African stuff and the man is on point (except the tongue moves, that's obviously classic Fisher) 👏😂🔥"
As @adam__smilez says: "Waiting for someone to sample these beautiful words." Perhaps The Kiffness could step in!
Fisher will be at Ultra South Africa – Africa's Largest Electronic Music Festival – in Cape Town on Friday 10 March 2023. (The festival continues in Joburg the following night.)