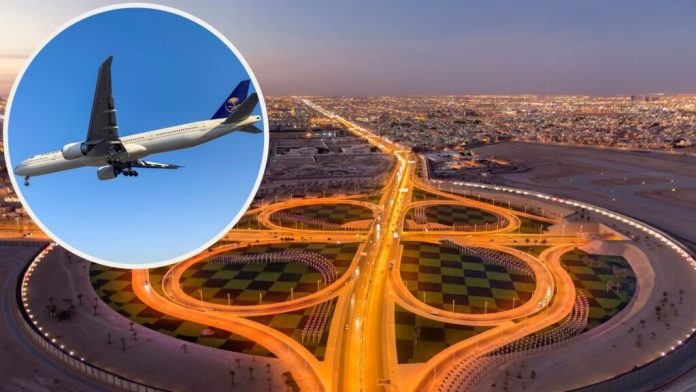 SAUDIA, Saudi Arabia's flag carrier, will soon be introducing flights to four new destinations – and Johannesburg is one of them.
In order to expand their international flight network, Saudi Air Connectivity Programme (ACP), the Saudi Tourism Authority and SAUDIA will soon launch flights to four new destinations around the globe, including Johannesburg, Kano in Nigeria, Birmingham in England and Beijing, China.
This comes after an increase in consumer demand from travellers looking to visit or transit through Saudi from these particular destinations, reports Travel News.
ALSO READ: More flights from Emirates to three South African cities
CEO of ACP, Ali Rajab, was quoted in saying that the opening of these four new air routes across three different regions is the result of strong collaboration between the Saudi tourism and aviation ecosystems.
"We are proud to have been part of these efforts. These new routes offer a diverse mix of travel opportunities in the Kingdom, unlocking its rich cultural heritage and inviting travellers from around the world to experience the beauty and diversity of this remarkable destination." Rajab said.
ALSO READ: SWISS Air Lines brings Premium Economy to Johannesburg
The exact details of when the services will be launched is still to be announced.
ALSO READ: Emirates will now operate A380 Premium Economy on FIVE routes
Emirates doubles services from Cape Town
In other flight news, UAE flag carrier, Emirates has made the decision to double down on flight services between Cape Town and Dubai.
The airline recently reintroduced its second daily flight from the Mother City. With this new service, totaling 14 flights on the Dubai-Cape Town route, Emirates is now confidently back to full operation at pre-Covid pandemic levels.