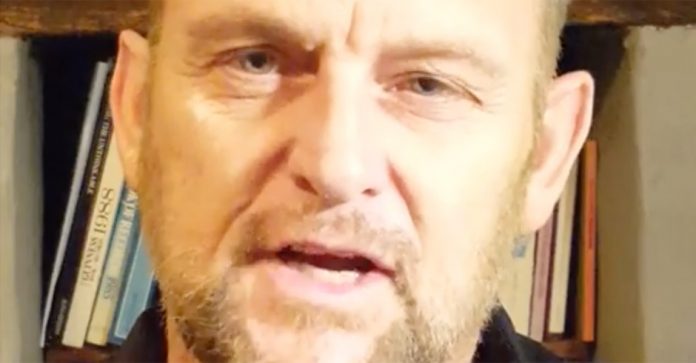 Steve Hofmeyr has issued an apology for his comments regarding the LGBTQIA+ community on his Facebook page.
ALSO READ | Steve Hofmeyr spits fire at Eskom, ANC and salutes the taxpayer
The popular Afrikaans singer apologised after the South African Human Rights Commission (SAHRC) dragged him to the Equality Court and demanded R500 000 for the hurtful remarks regarding the LGBTQIA+ community.
STEVE HOFMEYR: 'I REGRET THE HURT AND OFFENCE'
TshisaLIVE reports Hofmeyr revealed in his statement that he regrets the hurt and offence he caused to the community.
ALSO READ: 'My last prescription': Steve Hofmeyr bids Dis-Chem farewell
"During the past 11 months, a lot was said and Equality Court proceedings followed a video I posted on my Facebook profile in which, among others, I criticised a policy decision by the international media company Walt Disney Incorporated for the latter's decision to attribute sexual identities to their movie characters.
"I made a comment about the LGBTQIA+ community that caused a lot of upset in many circles. I acknowledge that the comments which led to the Equality Court proceedings were hurtful to members of the LGBTQIA+ community.
"I regret the hurt and offence caused as a result of the comments and apologise unconditionally to members of the LGBTQIA+ community, as well as any other member of [the] public who was offended by my comments," said Hofmeyr.
ALSO READ: DStv, Dis-Chem and now MSC: Steve Hofmeyr fans take a stand
LGBTQIA+ DRAGS SINGER TO COURT
Hofmeyr triggered outrage on social media when he criticised Disney's plan to produce films with LGBTQIA+ community representation, saying the company was trying to teach children bestiality and the plus sign could be inclusive of relationships with animals.
The SA Human Rights Commission (SAHRC) and OUT – a registered NPO that works to ensure the health, well-being, and human rights of the LGBTQIA+ community – dragged Hofmeyr to court over his remarks on social media.
In the settlement, Hofmeyr agreed to publish an apology to the LGBTQIA+ community on all his social media platforms, which he did.
He acknowledged his statements were hurtful to members of the LGBTQIA+ community and said he regretted them.
The settlement amount of R100 000 will be paid to OUT as well as its legal costs.
In addition, as a condition of the settlement, Hofmeyr will participate in a diversity and exclusivity awareness conversation to be presented by the SAHRC.
ALSO READ: 'One of 44': Steve Hofmeyr makes fashion statement on stage
Steve Hofmeyr's apology for comments made about the LGBTIQ+ community. The settlement agreement will be made order of court tomorrow in Gqeberha. @SAHRCommission. https://t.co/75Ij9uzFmq

— SAHRCommission (@SAHRCommission) March 12, 2023