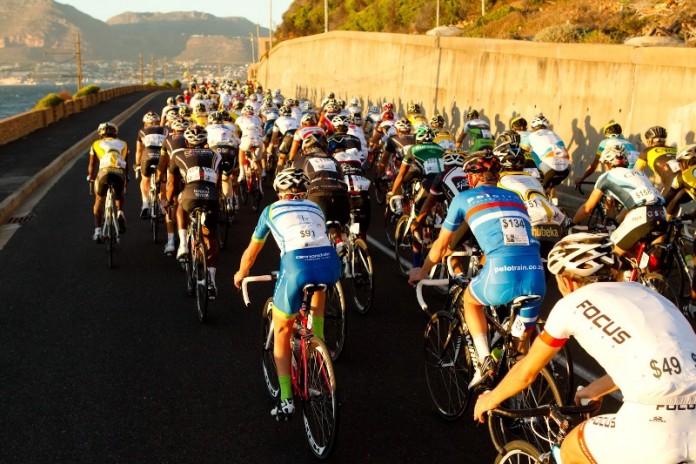 The cyclist who tragically died during Sunday's 45th edition of the Cape Town Cycle Tour has been named as Mahmud Valley from Worcester.
He was 69.
ALSO READ | Cape Town Cycle Tour 2023 results: Every winner of every category
Although the cause of death is still unconfirmed, Valley was buried on Monday, according to Muslim rites.
Race organisers did confirm that the incident is under investigation, but at the time of publishing there were no details provided.
ALSO READ | Man found guilty of robbing cycling star Mark Cavendish
Such tragedies are rare at the Cape Town Cycle Tour, but in 2018, two riders and a course marshal were killed, while in 2020 one participant also collapsed and died soon after the conclusion of the race.
RIP | Former cyclist Lieuwe Westra dies after battling depression
Mahmud's brother, Nazeem, spoke to News24 of the family's devastation.
"When I got the call to say my brother passed on, I was completely shocked because I just saw him on Saturday, and he never once mentioned he was going to take part in the cycle tour.
"I think he didn't want to tell me because he knew I would give him a hard time about going to cycle because, earlier in the week, he told me he was not feeling well," Naseem explained.
MUST READ | Cape Town Cycle Tour result: Kim Le Court De Billot wins again
Mahmud was a well-known track cyclist who had won various track cycling titles under the former South African Cycling Federation in the 1970s.
CAPE TOWN CYCLE TOUR WON BY CHRIS JOOSTE AND KIM LE COURT DE BILLOT
According to Naseem, Mahmud was cycling with a group of friends, trailing just behind one of his close friends, as the two had promised to stay close together during the 109km ride.
Nazeem added that the friend turned back while they were near Misty Cliffs and saw Mahmud lying on the ground beside his bike.
They attempted to get medical assistance for more than half an hour, but Mahmud's heart had stopped by the time the medics arrived.
"According to reports, the cyclist collapsed and succumbed to death at Misty Cliffs at around 11:00 in what is believed to be natural causes," said police spokesperson Colonel Andrè Traut.
The SA People website sends its condolences to Mahmud Valley's family and friends.
WINNER | Cape Town Cycle Tour result: Chris Jooste sprints to victory
In terms of results, South Africa's Chris Jooste won the men's elite race over 109km in prefect conditions.
Riding for the TufoBMC team, it was Jooste's first triumph in what is the world's largest single day timed race.
Jooste's time was 2:36.14.
Andries Nigrini took second with Jaedon Terlouw in third.
Meanwhile, the women's elite race over 79km was won for the third time in a row – and fourth time overall – by Mauritius rider Kim Le Court de Billot in a time of 2:13:20.
Le Court de Billot finished ahead of Vera Looser with Ashleigh Moolman-Pasio rounding out the podium.
FOR THE LATEST CYCLING NEWS VISIT THE SA PEOPLE WEBSITE