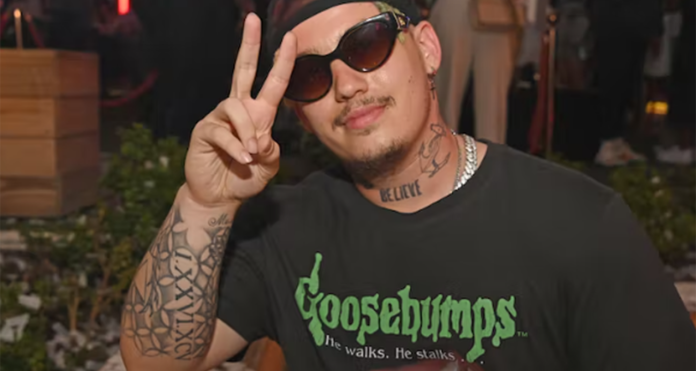 The Tsobanoglous family has announced that rapper and dancer Costa Titch's memorial service, which was expected to take place on Thursday, 16 March, has been postponed.
The musician, whose real name is Constantinos Tsobanoglou, collapsed and died while performing at the Ultra Music Festival at the Expo Centre in Johannesburg on Sunday, 12 March.
ALSO READ: 'We've lost a brother': Akon saddened by Costa Titch's death
WHY COSTA TITCH'S MEMORIAL SERVICE HAS BEEN POSTPONED
In a statement shared by actress Ntando Duma on her Instagram stories on Thursday, the family explained that they would love for all of the Big Flexa hitmaker's fans – known as the Titch Gang – to attend.
"We regret to inform you that Costa Titch's Memorial will be postponed. This is due to some of the Titch Gang Fans national and worldwide who would have loved to be part of this who are unfortunately unable to make it, due to the short notice," read the postponement statement.
"As we all know Costa was all about inclusivity and unity, he would have loved to have everyone who he loved, and who supported him to all be there."
ALSO READ: AKA on how Costa Titch helped him out of depression [watch]
The family also said it will confirm a new date and venue details soon.
"Our sincere apologies for any inconvenience caused. Thank you for understanding, and your continuous love, support that you always show to the family, friends and team."
ALSO READ: Tributes pour in following Costa Titch's passing
INQUEST INTO ARTIST'S DEATH
Costa Titch's cause of death has not yet been determined, according to a police report on Sunday.
"We can confirm that the police in SAPS Booysen have registered a case of inquest following the death of 28-year-old Mr Costa Tsobanoglou on 12 March 2023. It is reported that Tsobanoglou collapsed while he was performing at the Ultra South Africa concert at Nasrec," read a statement according to SABC News.
"Post-mortem will determine the cause of death," the statement continued.
ALSO READ: RIP: Five things about rapper, amapiano star Costa Titch
Meanwhile, the Weekend Argus reported that there is speculation that the musician had a seizure that was possibly triggered by the flashing lights. The publication reported that the musician was known to have suffered from epilepsy –  a condition that affects the brain and causes seizures.