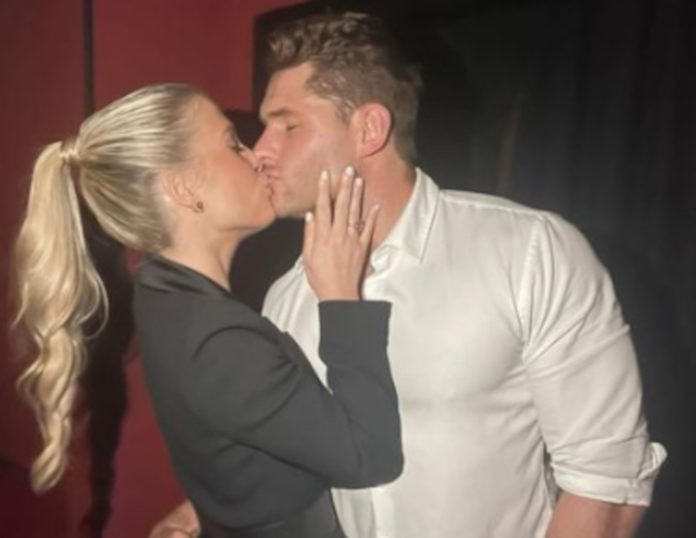 The nephew of former Springbok coach Nick Mallett will tie the knot with Princess Diana's niece in what promises to be a lavish affair this month.
Greg Mallett and Lady Amelia Spencer will say their vows after a 11-year relationship having first met while studying at the University of Cape Town (UCT).
ALSO READ | KING CHARLES MAKES MAJOR CHANGES TO UPCOMING CORONATION
The pair took to Instagram on Thursday to post a picture which Mallett captioned: "Not long now…"
View this post on Instagram
Meanwhile, Amelia, 30, who is the daughter of Earl Spencer, celebrated her upcoming wedding with a lavish poolside bachelorette party in Cape Town surrounded by family and close friends.
ALSO READ: 'Harry & Meghan': The message behind the clothes…
Before the couple settle down in the United Kingdom, Amelia and a group of her friends jetted off to South Africa to celebrate the occasion.
Writing on her Instagram, Amelia said the party was her 'dream bachelorette', adding she had 'one of the best days of my life with my favourite girls.'
According to the Daily Mail, Amelia, who is a first cousin of Princes William and Harry, was joined by her twin sister Lady Eliza Spencer, who wore a vibrant, floral mini-dress for the party.
Meanwhile, Amelia opted for bridal white, in a stylish two-piece by Reformation.
She paired her ensemble with chunky gold link heels from Versace and matching bag, and swept her hair back into a sleek ponytail.
Later in the day, Amelia changed into a white mini-dress with a deep V-neck.
ALSO READ: Prince Harry: 'Meghan and I met over Instagram'
Mallett shared a slideshow of the event on his social media, writing: 'Can't wait to marry you!'
Amelia replied: 'This is so special!'
Amelia, whose first name is actually Katya, and Eliza grew up in Constantia in Cape Town with siblings Kitty and Louis.
The three sisters attended the wedding of Prince William and Kate Middleton at Westminster Abbey in 2011.
While Eliza, Kitty and Louis attended Prince Harry and Meghan Markle's nuptials in May 2018, Amelia was not present.
ALSO READ: 'I am my mother's son': Why Harry sees Princess Di in Meghan