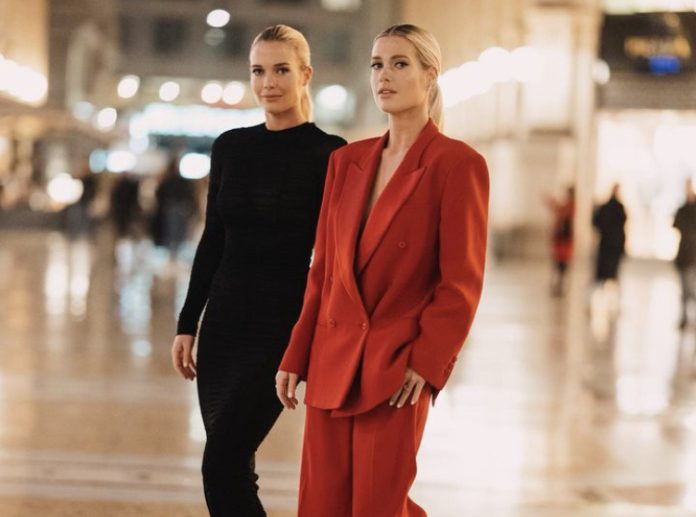 Lady Amelia Spencer will walk down the aisle in the coming days with Greg Mallett, nephew of former Springbok coach Nick Mallett.
MUST READ | Princess Diana's niece: Amelia Spencer's net worth
As reported by The South African website, the wedding promises to be a lavish affair, reportedly set to take place in the Western Cape.
Amelia is the niece of the late Princess Diana and daughter of Earl Spencer making her a first cousin of Princes William and Harry.
She was five-years-old when her aunt was tragically killed in a car crash in Paris.
PICTURES | LADY AMELIA SPENCER'S CAPE TOWN BACHELORETTE PARTY
Amelia, 30, and her real estate beau of 11 years met while they were studying at the University of Cape Town (UCT).
Amelia has a twin sister Eliza, as well as older sister Kitty and younger brother Louis.
The high-profile twins are prolific Instagrammers, often posing together for photos at exotic locations around the world.
ALSO READ | Kitty Spencer: Princess Diana's niece marries SA-born business tycoon
Can you spot who's who?
Answers at the bottom of the article. No cheating!
1. AMELIA OR ELIZA?
2. AMELIA OR ELIZA?
3. AMELIA OR ELIZA?
4. AMELIA OR ELIZA?
5. AMELIA OR ELIZA?
6. AMELIA OR ELIZA?
7. AMELIA OR ELIZA?
8. AMELIA OR ELIZA?
9. AMELIA OR ELIZA?
10. AMELIA OR ELIZA?
All pictures Lady Amelia Spencer Instagram and Lady Eliza Spencer Instagram
ANSWERS
1 – Amelia
2. Eliza
3. Eliza
4. Eliza
5. Amelia
6. Eliza
7. Amelia
8. Amelia
9. Eliza
10. Amelia
How well did you do?