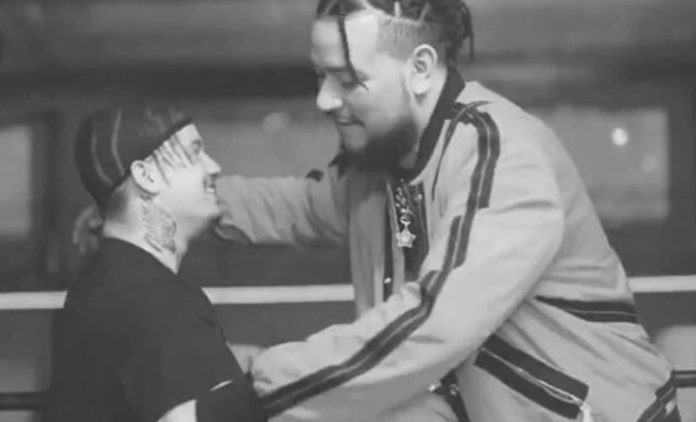 A month after the death of South African rapper AKA – real name Kiernan Forbes – his friend Costa Titch collapsed and died on stage during a performance.
Now, a popular psychic, Kandis Starr, is claiming that the Super Soft hitmakers are "reunited" in the "afterlife."
This, after she claims to have spoken to both of their spirits during a supernatural session.
Starr shared her experience in a video posted on her YouTube account.
ALSO READ: Wild! Psychic 'speaks' to Costa Titch, says drink was spiked [watch]
COSTA TITCH AND AKA 'ROLL UP'
Using a spirit box – a tool used by paranormal investigators – Kandis revealed how her two spirit guides initially helped introduce her to "Costa Titch" in the "afterlife".
But mid-conversation, the psychic alleges the pint-size star – real name Costantinos Tsobanoglou – revealed he had reunited with his best friend.
ALSO READ: Costa Titch BURIED, but what of his cause of death?
In the clip, a raspy voice is heard saying: "It's all good AKA's here." It continues: "We are deceased… team rolls up."
AKA was shot and killed in Durban by unknown gunmen on 10 February.
Referencing the murder, the voice adds: "AKA was a hit."
When Kandis questions if Costa's death was also a hit, the voice responded: "I felt it was a set-up".
ALSO READ: BBN's Kiddwaya dragged for claiming Costa Titch was on drugs
WAS HE POISONED?
While AKA was shot and killed, as seen in viral CCTV footage, Costa Titch's cause of death has yet to be established.
According to the "spirits," Costa was allegedly poisoned after his shot was "spiked" before he took to the stage to perform. The "spirits" allege the act was undertaken by a female friend.
When asked about what happened to him during his performance on stage, a voice is heard saying: "Can't breathe….the death of me".
ALSO READ: Seizure or 'Satanic ritual'? Costa Titch's death fuels conspiracies
It adds: "Costa's here… I should have drank water".
When asked if he was given anything to drink, the "spirit" claimed: "A shot."
ALSO READ: 'Her life, her choice': Doja Cat's dad responds to Illuminati rumours
During the recording, Kandis claimed she experienced a "cold breeze" and "goosebumps over my body." She also claimed that the spirit box started moving on its own during the session.
Watch the chilling clip below…