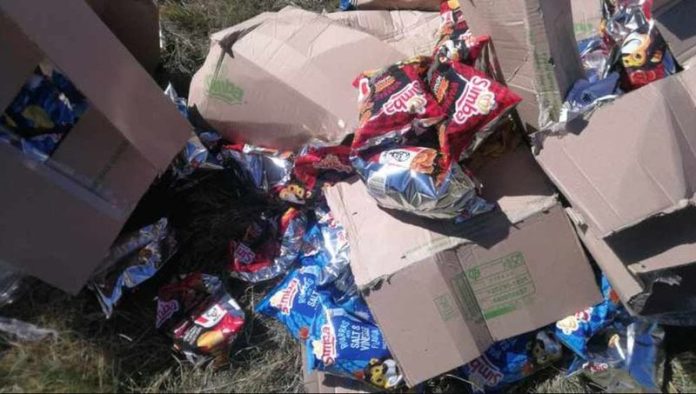 A truck containing Simba chips was hijacked, but thanks to the quick work of the Ekurhuleni police, the suspect was apprehended.
PICTURE | Snake rescuer starts off Human Rights Day by catching a BOOMSLANG
According to spokesperson for Ekurhuleni Metro Police Department (EMPD), Ignatius Maphike, said: "On Tuesday 14 March 2023 at 9.50am, members of the Ekurhuleni Metropolitan Police Department (EMPD) specialised task team intercepted a 36-year-old male suspect, found with R1.2 million worth of goods on Putfontein."
PICTURE | FIRST LOOK AT NEW DRIVER'S LICENCE CARD COMING IN LATE 2023
According to EastCoastRadio, Ekurhuleni police received information from a tracking company regarding an Isuzu truck that was allegedly hijacked in the Elandsfontein area.
PUZZLE | Can you solve this maths equation that has the internet baffled?
The premises where the culprit was from was thoroughly searched and additional boxes were uncovered.
Police uncovered loot worth R1.2 million.
LOL | PUN OF THE DAY
The chips have since been returned to their rightful owner.
ALSO READ | HOW TO TURN 15 DAYS' LEAVE INTO 44 IN 2023