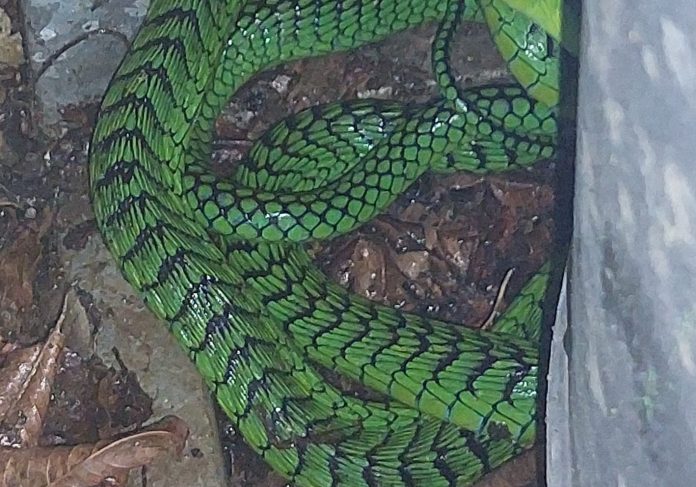 Snake rescuer Nick Evans had a 'nice start' to his Human Rights Day public holiday on Tuesday when he was called upon to catch a boomslang.
PICTURES | Snake rescuer catches FOUR black mambas in one day in Durban
As reported by The SA People website, Evans had a busy week last week when he rescued no fewer than FOUR black mambas in a single day!
WATCH | ELEPHANT LIVES WITH JUST 3 LEGS
HIGHLY VENOMOUS SNAKE BUT DOCILE
Writing on his Facebook page, Evans said: "It was nice to start the public holiday with a call to rescue this beautiful Boomslang, from a property in the Field's Hill area.
"I don't get to see too many of them, so a nice treat for me!
"A highly venomous but docile snake species, which can be a bit tricky to ID as from photos, they resemble Spotted Bush Snakes and Natal Greens (both harmless).
"But if you see a Boomslang, you'll notice it's much larger than the average green snake, with a lot more black markings on it.
"Juveniles are brown with green eyes.
"Females are usually a light-olive brown colour, although sometimes we get green females."
WATCH | WILD DOGS BULLY BABY HIPPO
If you spot a snake and happen to live in KwaZulu-Natal, Nick Evans is definitely your man!
WATCH | LEOPARD TEACHES CUBS HOW TO CROSS A ROAD