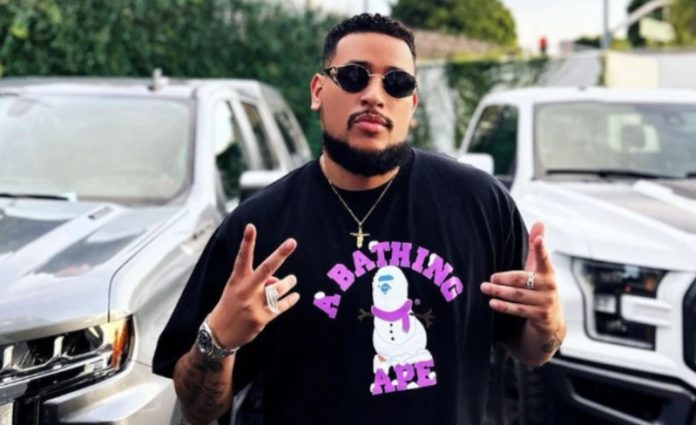 Who killed AKA? That is a question that remains unanswered more than a month after his shock death.
The rapper was fatally shot by masked gunmen outside a Florida Road hotspot in Durban in February.
Now a Durban bodyguard has responded to questions about the late star's tragic death and who he believes was behind it.
ALSO READ: AKA's brother hints at 'snake' – who is he talking about?
WHO SHOT AKA?
Speaking to Annika Larsen on her eTV show My Guest Tonight, on Tuesday, 21 March, AKA's longtime Durban bodyguard Anwar "Dogg" Khan shared his views about his personal and professional relationship with the star.
In the interview, Khan claimed that AKA was loved by his fans, especially those in Durban.
He said: "Kiernan had no enemies. I would have known because our operation and everything that we do in the industry is intelligence driven. That's how we survived for so long".
ALSO READ: 'Justice for AKA': Nota, Megacy call for Siya Mdluli's arrest
When asked the burning question of who he believes shot and killed AKA, Khan responded: "I don't know. Why would someone want Kiernan dead?
"He's an icon, an idol, a mentor. He's a supporter, a beautiful dad, and an inspiration to many people. He had employees who depended on him."
Annika then asked Khan – who has worked with stars like Oprah Winfrey, Snoop Dogg and the late Michael Jackson – to describe his experience with AKA.
ALSO READ: 'Protocol was breached': AKA's bodyguard speaks out [watch]
"He was a beautiful person, and we became family. Like I would protect you like my own. I would give my life for your life".
THREATS AFTER ANELE'S DEATH
But while AKA's bodyguard claimed he did not have any enemies, he did admit to the star having threats made against him. This, following the death of his fiancee Anele Nelli Tembe in 2021.
Khan quickly changed the subject and claimed that AKA decided not to visit Nelli's home province of KwaZulu-Natal out of "respect." He then claimed that the star had many fans in Durban whom he could not ignore.
ALSO READ: 'Paradise': AKA's mom says he is now in 'perfect peace' [watch]
BOOMING BODYGUARD BUSINESS
Khan also shared his views on why he believes there is a rise in personal protection within the entertainment industry.
He said: "Everybody is out for something that you have and that they don't. If you have personal protection, it reduces the risks around you and your family, and your assets.
He added: "We've got to take security seriously. It's life".