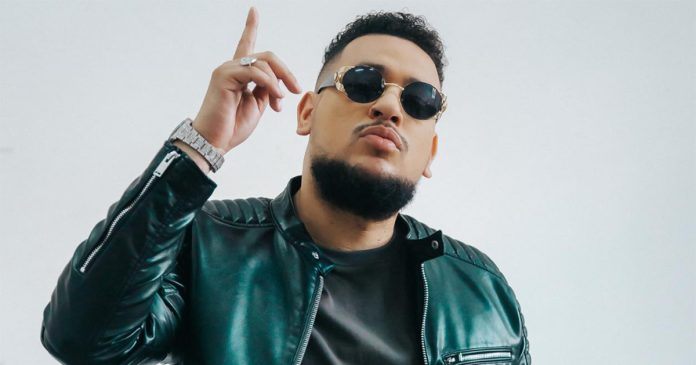 Despite receiving threats to stay away from Durban and KwaZulu-Natal as a whole, AKA – real name Kiernan Forbes – went ahead and travelled to the coastal province.
According to his bodyguard Anwar "Dogg" Khan, it was all about "maintaining his innocence".
The threats stem from the alleged suicide of his fiancée Anele "Nelli" Tembe in 2021.
South African rapper AKA was shot and killed on 10 February by masked gunmen outside a Florida Road hotspot in Durban.
At the time of publishing no arrests have been made.
In an interview this week, Khan spoke out about his former client and what he believes went wrong on the night he died.
ALSO READ: Who killed AKA? His bodyguard answers burning question
AKA'S BODYGUARD: HE  STAYED AWAY FROM DURBAN 'OUT OF RESPECT'
Speaking to Annika Larsen on her eTV show My Guest Tonight on Tuesday, 21 March, AKA's longtime Durban bodyguard Anwar "Dogg" Khan reflected on AKA's relationship with his late fiancée and how her death changed him.
Nelli reportedly jumped to her death off the 10th floor of the Pepper Club Hotel in Cape Town.
According to reports, the couple had argued moments before her suicide.
ALSO READ: AKA's brother hints at 'snake' – who is he talking about?
Following her death, Khan claimed that AKA had received threats not to return to Nelli's hometown.
A week after the rapper's death, he also told Sunday Times that a bodyguard he placed on duty to protect the star had "no fighting chance".
Initially, the rapper stayed away from the province "out of respect" and to "heal".
Khan said: "It was out of respect; he didn't want to come and perform because of the anger of the people".
ALSO READ: 'Justice for AKA': Nota, Megacy call for Siya Mdluli's arrest
He added: "He had to heal psychologically [before coming back] to the province where his heart was, especially his wife. He had to heal; everyone had to give him that time".
However, AKA told Khan that "Durban is my second home" and asked his security team to beef up ahead of his return.
He added: "I said I'll protect you, and that's how he came back."
The rapper started off making quick trips in and out of the province. But Khan claims that AKA and his entourage "broke protocol" on the night he died by straying from their strict travel plans.
Sadly, Khan was also not with AKA, as he had been booked to protect another artist also in the city.
ALSO READ: 'Protocol was breached': AKA's bodyguard speaks out [watch]
HOW NELLI TEMBE'S DEATH CHANGED HIS LIFE
Following Nelli's death, AKA's bodyguard claims the star was on a mission to prove his innocence.
He said: "He begged and pleaded for the law, and the police and anyone who knew anything because he needs to maintain his innocence."
ALSO READ: 'Paradise': AKA's mom says he is now in 'perfect peace' [watch]
When asked how Nelli's death and allegations he had a hand in it affected AKA, Khan said: "It broke him; he burst into tears. This was his love, his wife.
"[But] He became stronger, more mature, more tactful, more of a people's person."
AKA bodyguard on Anele story now on Etv pic.twitter.com/DrRrKsgv1m

— bafana basedubai (@bdjs_djskerre) March 21, 2023
ALSO READ: 'He's here': Psychic claims Costa Titch, AKA are 'reunited' [watch]