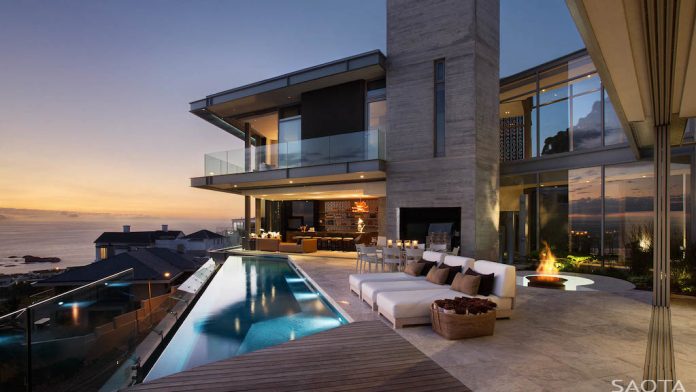 The recently published African Wealth Report for 2023 shows that South Africa has lost thousands of millionaires over the last decade, but remains the country with the highest concentration of individual wealth on the continent.
MONEY MATTERS | FOUR of Africa's wealthiest cities are in South Africa
ALSO READ | Interest rate: Brace yourselves for a HIKE later this week – experts
The report, compiled by Henley & Partners and New World Wealth, shows that South Africa was home to 37 800 US dollar millionaires at the end of 2022.
At the current exchange rate, that means South Africa is home to 37 800 people with a fortune in excess of R18 million – and some change.
SOUTH AFRICA HAS 'LOST' 11 000 MILLIONAIRES
Ten years ago, New World Wealth recorded 48 800 millionaires living in South Africa, representing a drop of 11 000 millionaires – or 23% – over the last decade.
The report also reveals that the 'Big 5' wealth markets in Africa – South Africa, Egypt, Nigeria, Kenya and Morocco – together account for 56% of Africa's high-net-worth individuals (HNWI) and over 90% of the continent's billionaires.
However, their continued dominance is far from assured and they could soon be challenged by the likes of Mauritius and Rwanda which are fast gaining ground.
Namibia's new residence by investment offering positions it as a future potential rival as well.
PICTURE | Kruger National Park | Latest sighting: Cheetah stationary at a road sign
In terms of millionaires, South Africa is followed by Egypt (16 100 millionaires), Nigeria (9 800), Kenya (7 700) and Morocco (5 800).
Mzansi also leads in the count of centi-millionaires – individuals with a net worth greater than $100 million – with 98 people falling into this category.
WEALTH REPORT | South Africa 'only' has 37 800 DOLLAR millionaires
At the current exchange rate, that means South Africa is home to 98 people with a fortune in excess of R18 billion – and some change.
As reported by The South African website, Mzansi also has five dollar billionaires.
This is second to Egypt which has eight billionaires.
WEALTHIEST CITIES AND RESIDENTIAL AREAS
Four of Africa's top 10 wealthiest cities are in South Africa.
Johannesburg has the most millionaires in Africa with 14 600, Cairo (Egypt) is second with 7 400 resident HNWIs, just ahead of Cape Town in third place with 7 200.
Lagos (Nigeria) is in fourth position with 5 400 millionaires and Nairobi (Kenya) is fifth with 4 700.
The other two South African cities in the Top 10 are Durban (sixth) with 3 600 and Pretoria in eighth with 2 400.
MUST READ | Hilton Wicks: Kidnapped former Kingswood College headboy found
South Africa is home to some of the world's most upmarket residential areas including Clifton in Cape Town, Beachy Head Drive in Plettenberg Bay, and Sandhurst in Johannesburg.
According to New World Wealth's latest figures, there are approximately 3 700 homes in South Africa that are valued at over $1 million (R18 million).
By this measure, South Africa ranks as one of the 20 largest prime residential markets in the world, well ahead of the other countries in Africa and in line with big emerging markets such as India and Brazil.
IN CLOSING | Fuel price change: Here's WHEN in April you can expect cheaper petrol and diesel