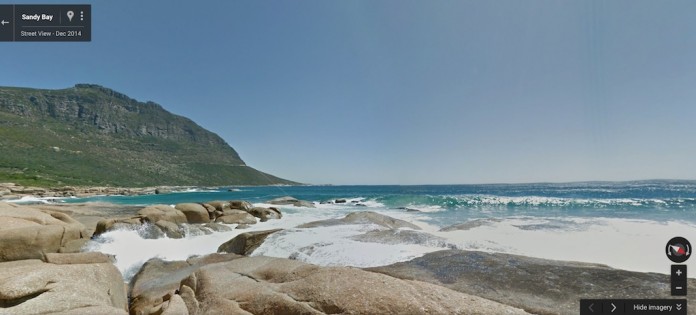 The dating reviews website MyDatingAdviser.com has ranked the top skinny dipping locations worldwide – and found that South Africa has some of the very best locations.
WATCH | White Lion yawning will be the most incredible thing you'll watch today!
In a new study that determined the best skinny dipping locations worldwide, a hundred nude beaches across the globe were compared to determine the best places to go au naturel.
"We then ranked the top skinny dipping locations in South Africa. This study considered the beach quality, safety, weather, and lodging," says Amy Pritchett of My Dating Adviser.
Mpenjati Nature Reserve in Port Edward was voted the best in South Africa and came in at No 16 worldwide.
ALSO READ | Property: 3 700 houses in South Africa valued at over $1 million
BELOW, THE TOP 5 SKINNY DIPPING SPOTS IN SOUTH AFRICA:
Mpenjati Nature Reserve, Palm Beach, Port Edward
The Mpenjati Nature Reserve is situated on the KwaZulu-Natal South Coast, 20km south of the popular holiday destination of Margate. The beautiful reserve lies around the Mpenjati River Lagoon and extends 500m seawards, protecting the unique fossils.
Otter Trail, Tsitsikamma National Park
The Otter trail is officially the oldest and undoubtedly the most iconic hiking trail in South Africa. The trail, which runs along the spectacular coastline between the Storms River mouth and Nature's Valley, was opened in 1968 and is considered one of the finest multi-day trails in the world. It is named after the shy, mostly nocturnal Cape Clawless Otter, which inhabits the estuaries and streams of the South African coast.
Jonkershoek Tweede Waterval, Stellenbosch
The Jonkershoek Nature Reserve is situated just outside the town of Stellenbosch, in a valley lined by the Stellenbosch mountain range on the one side and the Hottentots-Holland mountains on the other. This is a relatively easy hike and is family-friendly. Cape Nature runs the reserve, and a permit will be required to gain access.
Sardinia Bay, Gqeberha
Sardinia Bay, which lies between Schoenmakerskop and Seaview, is accessed by traveling to the start of the trail in Schoenmakerskop. This popular beach has picnic facilities and is regarded as one of the best walking beaches, with miles of unspoiled coastline. Fishing is not permitted as the coast has been declared a Marine Reserve, but snorkeling and scuba-diving are very popular. Sardinia Bay is the starting point of the popular eight-kilometer Sacramento hiking trail. Some of the best spots to enjoy the sunset.
Sandy Bay, Cape Town
In the Twelve Apostles Mountain range valley, naughties and naturalists go nude and free at Sandy Bay Beach. This is South Africa's only nudist beach, situated just south of Llandudno and shielded from sight by Hout Bay sand dunes.
MUST READ | Money matters: FOUR of Africa's wealthiest cities are in South Africa
EIGHT TIPS FOR HAVING A FUN TIME SKINNY DIPPING:
1. Be respectful and have discretion. Try not to traumatise any small kids. We agree the human body is beautiful, but give people the opportunity not to look at you if they don't want to.
2. Don't forget sunscreen and bug spray. You don't want to get a sunburn in that spot that usually doesn't see the light of day.
3. Don't skinny dip drunk. A little liquid courage could help you get naked. But if you are completely drunk, swimming isn't safe and could land you in a dangerous situation.
4. Beware of leeches. With a bathing suit, they are one thing, and when you are stark naked, it's another.
5. Make sure your friends are comfortable. If everyone is happy to strip down, then go for it.
6. Keep your eyes on people's faces. Interact as you usually would and keep physical contact to a minimum.
7. No photos. If only celebrities and politicians could learn this too.
8. It's not a big deal. Get over yourself and have fun. Remember that not even swimsuit models look like that in real life. So, relax and enjoy being naked.
GOOD NEWS | Hilton Wicks: Kidnapped former Kingswood College headboy found
"There is nothing more liberating and joyful than a skinny dip. If you can visit a beautiful skinny dipping spot, it's worth stripping down, enjoying nature, and having a splash! Remember, it's not a big deal; even better if the water is cold," says Pritchett.
GOOD NEWS | Fuel price latest: BIG diesel drop next week