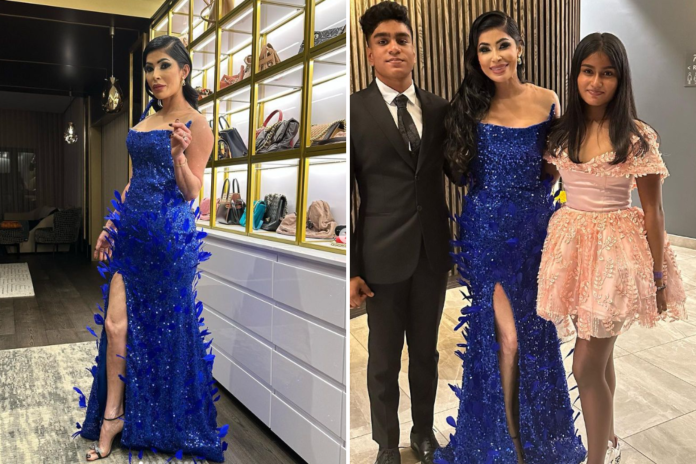 As we've seen on the popular Showmax reality TV show Real Housewives of Durban, Sorisha Naidoo is a lady of leisure.
Despite having several businesses, the wife of Vivian Reddy is the queen of her beautiful manor…
REAL HOUSEWIVES STAR'S ELABORATE LIFE
As the housewife of a wealthy businessman, Sorisha Naidoo is focused on her home, family life, and social circle.
ALSO READ: Billionaire's take Maldives? Inside Sorisha and 'Uncle Viv's' vacay
Recently, we've seen Sorisha grace the grand opening of the Radisson Blu Hotel in Umhlanga, owned by her husband. Just a stone's throw away, the housewife and her glamorous reality TV friends also attended the Oceans Umhlanga mall launch, which was co-developed by Reddy as well.
According to Sunday World, the R1,3 billion mall is home to 12 high-end designer stores, including Dolce & Gabbana, Gucci, Versace, Burberry, etc.
ALSO READ: Hair on point! How does Nandipha get her glam court look?
INSIDE SORISHA AND VIVIAN REDDY'S MANSION
Sorisha and Vivian's home is just as opulent as the five-star hotel and mall described as "Dubai In Durban."
Take a look inside the opulent Umhlanga mansion.
Walk-in closet
Sorisha's custom walk-in closet is the stuff dreams are made of! It includes large shelves for all her designer wear, comfy couches, and a state-of-the-art vanity table.
Display for designer bags
The Real Housewives star has a designer bag for each day of the year – are we surprised?
Chandeliers and marble floors
Sorisha's home is filled with opulent accents like crystal chandeliers and imported marble floors.
Versace table
Versace on the table? Yes, it's real, and it costs a fortune.
Spectacular staircase
The elaborate staircase is one of the eye-catching features of the home.
ALSO READ: 'Woof': Sorisha Naidoo mocks Nonku Williams' 'puppy' comment
Life-size portraits and custom fitting
What would a Real Housewives star be without expensive artwork, including a portrait of herself?
Oak doors and tables
Large wooden doors and tables give Sorisha's home a luxurious feel.
Entertainment arena
With an elaborate outdoor entertainment area, Sorisha's home is a rich housewife's dream.