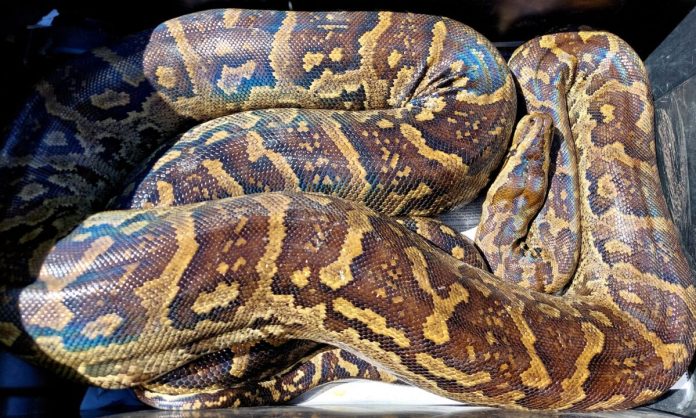 Stay in touch with what is happening around the world with The South African's viral video selections. The latest viral video is taking the internet by storm and for different reasons. We select the scariest, most entertaining, heartwarming, unique and cringeworthy videos trending on the internet. Today's Viral Video is about the longest and heaviest python climbs the wall to reach out for its prey in Myanmar.
ALSO READ: Weird as Twins planning to get pregnant at the same time from the same man [Video]
VIRAL VIDEO: LONGEST AND HEAVIEST PYTHON CLIMBS THE WALL TO REACH OUT FOR ITS PREY
The longest & one of the heaviest snakes of planet. A Reticulated Python climbs the wall to reach out for its prey in Myanmar.

Reticulated Python are constrictors and kill prey by squeezing them to death. The python's squeezing force is about 14 PSI enough to kill human beings. pic.twitter.com/ruRFVNIFiP

— Susanta Nanda (@susantananda3) March 29, 2023
WATCH MORE VIDEOS FROM THE SOUTH AFRICAN
Need more viral videos? Watch our daily Eish wena, Trending Twitter videos from The South African fished off the internet With their heartwarming message, hilarious antics, or stunning visuals! Our video section captures the attention of millions of viewers.
Find more viral moments related to news, lifestyle, travel and sport.
Follow us on Facebook, Instagram and TikTok while you're at it. Get ALL the news you need to know on the go at your own convenience!
ALSO READ: Kruger Park: Ranger shares tragic picture of snake killed by car